Seth Oelbaum
The Ten Cutest Boys in Literature Right Now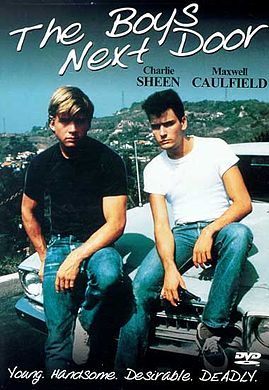 It's been summer for a bit now, and it's as awful as ever. The heat, the too-much-human-skin-showing, and all the rest of it is as deplorable as one would suppose. But a non-unpleasing part of summer is that it's a time for cute boys to do cute things, like baseball players can wear their color-coordinated uniforms and hit home runs and throw strikes, and Charlie Sheen and the boy who played Rex Manning can drive to LA and murder a handful of white people, or Sebastian can travel to Europe with Elizabeth Taylor and cause so much mischief that he's murdered (though not by Charlie Sheen and the boy who played Rex Manning).
Seeing how all of this is so, it seems somewhat salient to take stock of the cutest boys in all aspects of literature, from mainstream to indie lit to alt lit to theorists… and all that.
The 10th cutest boy in literature is: Lee Edelman
Most of the marvelous theroists are either girls, like Sianne Ngai, or girl-boys, like Judith Butler and Judith "Jack" Halberstam. Lee, though, is a boy-boy, and the only theorist on the list. He is the head of the English department at Tufts and looks kind of like a slick movie producer. More so, he's the author of No Future, a queer theory composition that counters the non-threatening, average ambitions of Frank Bruni, GLADD, Dan Savage, &c. Lee doesn't think gays boys should spend their time trumpeting Obama. He believes that they should go around and be violent, like Alex in Clockwork Orange.
The 9th cutest boy in literature is: Steve Roggenbuck
About a year ago, the Bambi Muse baby despots composed an authoritative, unquestionable assessment of the Alt Lit milieu.  The girls of Alt Lit are admirably moody and cutting while the boys are discouragingly new-agey and feeling-y. One of the few exceptions is Steve Roggenbuck. His curly hair is so very touchable, his buck teeth are rather charming, and his videos are bellicose and cacophonous. Steve would make an excellent dictator.
The 8th cutest boy in literature is: David Trinidad
This boy wallows in the world of Bette Davis, Liz Taylor, Barbies, and lots of other ultra refined, utterly pretty entities. Gossip, sensationalism, melodrama — I aspire to these things too. We also adore the same dramatic poetesses: Emily D., Sylvia, Ann. David merged the latter's poem, "Food," with biographical excerpts about the enormous amount of edibles that entered Liz's tummy. Unlike some people, David sees the similarities between Hollywood and poetry. With DA Powell (who's absent from this list, though his poetry is fine) he composed By Myself, a prose poem autobiography compiled of stars' — Gertrude Stein, Kathie Lee Gifford, &c — autobiographies. For a date, David and I could watch Whatever Happened to Baby Jane a million times and then read Tender Buttons for a bit.
The 7th cutest boy in literature is: Jame Yea
I saw this boy read (so did Baby Jong-il) soon after Hurricane Betty Friedan (or as Matzoh Ball Bloomberg calls it, "Hurricane Sandy"). Um… James looked considerably cute in a hoodie, black jeans, and a Daniel Johnston t-shirt. If James and I were to go on a date, it wouldn't be one the same day as my date with David (as that would be rude), and we'd probably listen to "Walking the Cow."
The 6th cutest boy in literature is: Blake Butler
The books, blog posts, &c of Blake unveil a decidedly discontent attitude. It's like he's trying to blow something up with his words. There's lots of violence, diseases, and little to no sleep. As Lil Wayne says, "Woman of my dreams / I don't sleep so I can't find her." Who needs girls? Blake probably does, but still… After hearing Blake's feverish and forceful reading at Notre Dame, it became clear that, like Steve, Blake would make a capable dictator. More people would probably die under Blake's rule than Steve's, and that's fine by me, though I'd prefer it if most of those causalities were white race types.
A concluding remark regarding Blake: he kind of looks like Kurt Cobain.
The 5th cutest boy in literature is: Jonathan Safran Foer
Though he resides in Brooklyn and teaches at NYU, Jonathan's books take precedent over his ungainly Dan Humphrey attributes. One book is about the Holocaust and Michael Jackson, the next one is about a boy's adamant love for his daddy. They are thoughtful, meaningful, and clear. Eating Animals isn't commendably constructed, but the thesis is: systemically torture and kill humans, not the foundation for Disney movies (i.e animals).
Though, really, if Jonathan and I were to be boyfriend and boyfriend, he'd have to move away from Brooklyn.
The 4th cutest boy in literature is: Matvei Yankelevich
Some have whispered in my ear that UDP doesn't care about me too much. But I care about them! I especially care about the primary editor boy, Matvei. With his Eastern European origins, delightfully doughy mug, and elegant specs, Matevei has the trappings of a terrific boyfriend. While we take Coca-Cola we could discuss Poland, Czechoslovakia, and all those former USSR states where violence and destruction have been allotted a starring role.
If your boyfriend is involved with a press, then you want that press to be estimable, and Matvei's is. He publishes cute chapbooks by German boys who rhapsodize about rhinos and mouths as well as Julian Brolaski's super saccharine Gowanus Atropolis: "googline tee he / silly faggot / dicks are for chicks."
The 3rd cutest boy in literature is: Paul Muldoon
Paul has a mountain of curly hair, an antique, Irish-pub demeanor, and poems about Hitler and Christianity. If he were alive when James Joyce or WB Yeats (or maybe even Oscar Wilde) were alive he'd probably be friends with them, which is extensively enticing, as I am very compelled by the cannon. Also, he teaches at Princeton.
The 2nd cutest boy in literature is: Paul Legault
… can't even… "Do flowers go to heaven when they die? / I guess probably. By flowers, I mean me."…. ugh….
The 1st cutest boy in literature is: Spencer Madsen
Maybe the main reason why he triumphed Paul is because he looks like Paul Ryan. Also, his eyes are like bullets, and bullets are bully and so are guns.
Tags: Alt Lit, baby jong-il, bambi muse, blake butler, David Trinidad, james yea, Jonathan Safran Foer, lee edelman, Matvei Yankelevich, Paul Legault, paul muldoon, Spencer Madsen, steve roggenbuck, ugly duckling presse