April 12th, 2012 / 10:48 pm
Presses
Nathaniel Otting
Ugly Duckling Presse + 1s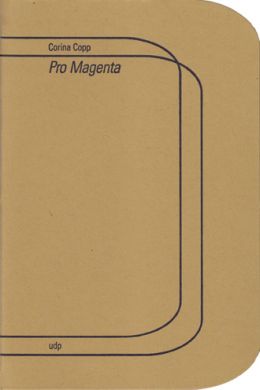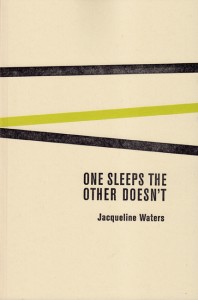 It's 12 o'clock, I wish it were 11:59. (Who knows who wrote ~ that?) The sale is over but some of the books aren't sold out. But so many are. So still go.
Until midnight, the discount code LEVITATE gets you *50% off* the *already reduced* price you always get for ordering any book directly from UDP.
So, for example, Corina Copp's PRO MAGENTA / BE MET and Jacqueline Waters' ONE SLEEPS THE OTHER DOESN'T will run you $10 $8 $4 and $15 $13 $6.50, respectively. Your total for both books, even with shipping, will be less than the list price of Waters' book alone. Read from / about Copp's chapbook there there, and hear to Waters read here.
Until midnight I'll add 12 13 more eleventh hour pairs. Suggest things in the comments, on Facebook, at my window, to your neighbors. Of course you don't need to buy two books, but you probably do.
Uljana Wolf's FALSE FRIENDS (tr. Susan Bernofsky) + Lev Rubinstein's THIRTY-FIVE NEW PAGES (tr. Philip Metres / Tatiana Tulchinsky) [Megan Burns, via Fakebook, suggests some Michael Ford with one's Rubinstein]
Aase Berg's TRANSFER FAT (translated by Johannes Göransson) + Johannes Göransson / Joyelle McSweeney, DEFORMATION ZONE
Tomaž Šalamun's ON THE TRACKS OF WILD GAME (tr. Sonja Kravanja)+ Laura Solomon's THE HERMIT
Julian T. Brolaski's GOWANUS ATROPOLIS + Karen Weiser's TO LIGHT OUT
Filip Marinovich's AND IF YOU DON'T GO CRAZY I'LL MEET YOU HERE TOMORROW + Julien Poirier's EL GOLPE CHILEÑO
Kristen Kosmas' HELLO FAILURE + Ellie Ga's THREE ARCTIC BOOKLETS (save $37.50!)
David Cameron's FLOWERS OF BAD* Rachel Levitsky's NEIGHBOR + Christian Hawkey's VENTRAKL [*distributed by SPD not UDP, so not eligible; Cameron's book is deserving of its own post; it will get it; you should get it, too]
M. Kasper's OPEN-BOOK + Nancy Kuhl's LITTLE WINTER THEATER
Trey Seger's DEAR FAILURES + Noah Black's USELYSSES 
Gregg Biglieri's LITTLE RICHARD THE SECOND + Clark Coolidge's THIS TIME WE ARE BOTH
Vito Acconci / Bernadette Mayer, 0 TO 9: THE COMPLETE MAGAZINE + Robert Fitterman / Vanessa Place, NOTES ON CONCEPTUALISMS
Ammiel Alcalay's NEITHER WIT NOR GOLD (FROM THEN) + Yván Yauri's FIRE WIND (tr. Nicholas Rattner / Marta del Pozo)
+ PS, a thirteenth, UDP HOFers Jen Bervin & Eugene Ostashevsky
http://www.uglyducklingpresse.org/
LEVITATE
You can still float. UDP titles are carried by Flying Object and all the best bookstores, which are carried by you.