Nathaniel Otting
UDP x 25 = SPD -35
For the next three days (i.e. through Wednesday, December 17),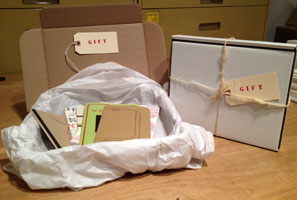 Ugly Duckling Presse is offering five books for five dollars each
+ 6×6 #27 + FREE shipping:
Corina Copp, Pro Magenta / Be Met
The Debate Society, 15 Second Plays
Jeffrey Joe Nelson, Road of a Thousand Wonders
Jacqueline Waters, One Sleeps the Other Doesn't
Sara Wintz, Walking Across a Field We Are Focused on at This Time Now
If you want to know how much I love these books, call me: (740) 501-3147 (if you forget it's printed in Mall Witch)
Hint: they are somehow even as good as the books on Corina Copp's (& Dana Ward's & Tyrone Williams' & Stacy Szymaszek's & Blake Butler's) SPD mixtape which are 35% off at SPD through January 15
Also you can subscribe and get everything (>25 titles) UDP publishes in 2013 for $150, or a membership for $50. And submit to EMERGENCY Index before the end of the year.
I can't post this yet because no amount of books can displace Jenny Zhang's "The Last Five Centuries Were Uneventful"
Tags: ugly duckling presse