February 10th, 2010 / 8:58 pm
Uncategorized
Nathaniel Otting
Michelle Taransky, Supermachine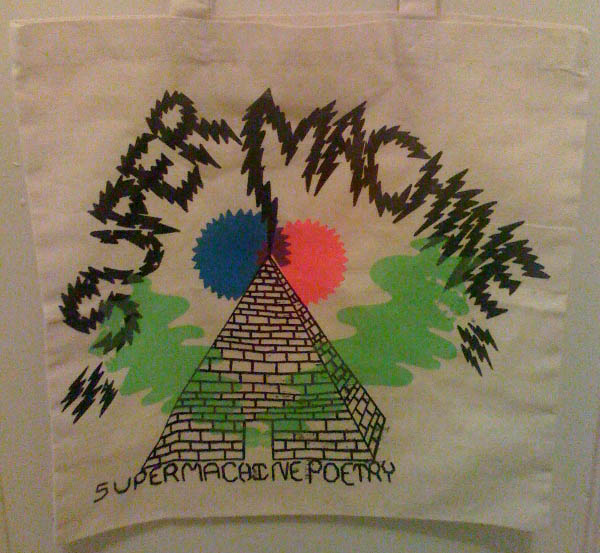 My favorite post-Kenyon Review Blog Heather Christle post, "Poems are machines + evolution = the bliss of redundancy," is still out there, "working some things out," like Williams'
A poem is a small (or large) machine made of words. When I say there's nothing sentimental about a poem I mean that there can be no part, as in any other machine, that is redundant.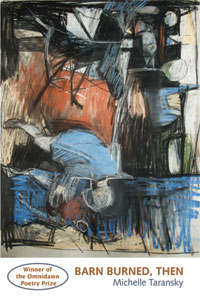 No matter that Williams was echoing Valery. His equation works. Q.e.d. Michelle Taransky's poems, which are massive (or super) machines made of words. Q.v. how even the most winn(ow)ing poem,
It's My Business

I have made the choice
To choose a particular
Way of operating the business
in her Omnidawn Poetry Prize-winning (and now Offending Adam Book of the Month) BARN BURNED, THEN is a window into the workings of the book (=factory of excitement) at large. Easily among the best first books of poetry to come out last year (Taransky read with Marina Temkina, the author of another, last night in New Yorkº), BARN BURNED, THEN will, as with other Omnidawn titles, be available from SPD eventually. In the meantime, you can order direct from Omnidawn (or Powell's) or (of course) another (follow the link in A Compulsive Reader's recent appreciation) and read new Taransky poems in the afore-awesome GlitterPony as well as in my favorite place to go, Wolf in a Field and to stay (tuned): SKEIN Seis.
ºI dropped the ball on an alert for that one (where Sarah Dowling whose first book is just out from Snare Books also read) so know that you can catch Taransky on Friday, 2-26 at Supermachine (this Saturday: Uljana Wolf, Stampson Starkweather, &c) with Holly Melgard, Matthew Yeager, and Emily Pettit. If you go, you can carry home your copy of Supermachine Issue 1 with new poems from Natalie Lyalin (& massive company), whose Pink and Hot Pink Habitat stands on the same short list (with Christle, Taransky, Temkina, Yankelevich, etc.), in a Supermachine tote.
Tags: Michelle Taransky, SKEIN, Supermachine, Wolf in the Field