November 24th, 2012 / 12:17 am
Random
Nathaniel Otting
Noah Saterstrom is selling wastrels and other works, daily
I mean I think Blank Friday is a cute name butt I didn't buy anything  but did get a pretend trial of Amajohn Prine so my family could meet Uncle Boonmee Who Can Recall His Past Lives and I really wanted to use the free to-day shipping to buy Cruel Optimism so I could read it on the subway on the way to the reading in New York on Monday you should all impossibly come if you can't but I will probably never buy a book from Amazon.com but I would buy a painting or/and drawing from Noah Saterstrom, who's selling them for 10% off thru Sunday and for cheap til Emily Dickinson's birthday. Email with details below.
Lewis Freedman wrote a book called Catfish Po' Boys and his mom told him not wolf (as told by Corina Copp) the same way Noah Saterstrom dreamed of not horse whose neighbor was "There is a Cleaved Trailer Inside a Large Catfish":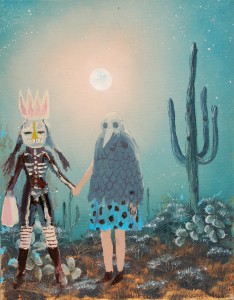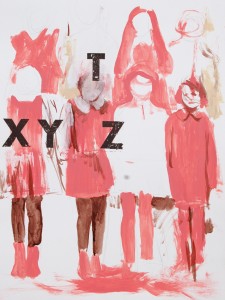 ***An Extra 10% Off All Pieces***
noahsaterstrom AT gmail DOT com:
Hello all,
Now that the Thanksgiving meal has been eaten, the dishes put away, and the countertops wiped down, the holiday shopping season is fully underway!
But why leave your house and brave the crowds?  Find presents online this year.  Or buy yourself a gift for all the cooking you did yesterday. Noah's Work-a-Day Page is offering an extra 10% off sale on all available paintings and drawings ONLY through Sunday, November 25th. 
If you are interested in buying a piece at this special discounted price, please email me with the title/s by November 25th, and I'll respond with details.
The regular sale will continue until December 10th, to allow time for matting and shipping before the holidays.  Remember, after December 10th, all pieces return to their normal prices, which are double their sale prices.
Studio sales like this are a 21st century supplement to the traditional gallery-based art market and help to keep artists like me working (and paying rent).  All promotion is word-of-mouth, so please send it far and wide if you are inclined.
http://www.noahsaterstrom.com/workaday/categories/available/

Many thanks to all of you who have bought works; you will be receiving them shortly.
Thanks and keep in touch!
Noah
ps:  This sale happens twice a year, so you won't be inundated with announcements. However if you would like your email address removed from this list, please respond with 'unsubscribe' in the subject heading.