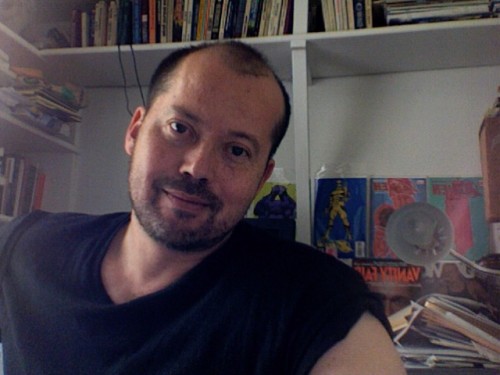 As part of Summer Reads, Alexander Chee shares what he's looking forward to reading this summer.
***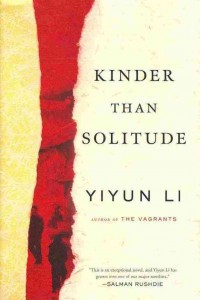 1. Yiyun Li's Kinder Than Solitude came out this last March, and I have been saving it until now that the semester is done to read it. The story of a murder and the three surviving friends of the victim—one of whom may be the killer—well, I couldn't wait, it was the first to the top. I'm reading it right now and I love it.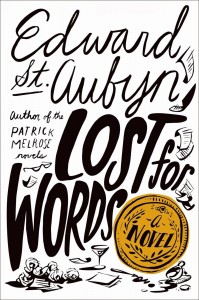 2. Edward St. Aubyn's Lost For Words is a novel about a literary prize in England and the judges and the judged. St. Aubyn has a terrific knack for taking you into the filthiest places with style and wit, and I don't doubt there's a lot to see here. Since falling for his Patrick Melrose novels last year I was worried I'd have to wait longer for a new novel for him, and it's good to see this come out just this month.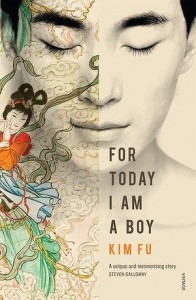 3. I just heard about Kim Fu's For Today I Am A Boy, the story of a young Chinese-Canadian boy who comes to understand he is really a young woman. This sounds amazing. I glanced at the first few pages and bought it.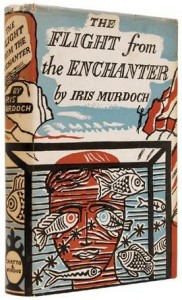 4. I have been reading Iris Murdoch all the last year and will continue this summer with her novel Flight From The Enchanter. The first two lines: "It was about three o'clock on a Friday afternoon when Annette decided to leave school. An Italian lesson was in progress." Please, join me.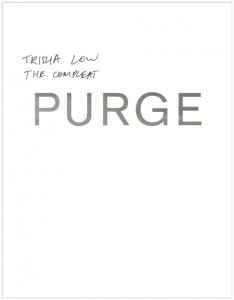 5. And last but not least, Trisha Low's The Compleat Purge. This hooked me in last fall but got left behind when I went to Austin for the semester, so I'll be diving back in now that I've returned. Cannot wait. It is a novel composed of the suicide letters of the same woman as she ages (and doesn't kill herself, or at least, so far—don't spoil it for me). It's a lot of fun.
***
Alexander Chee was born in Rhode Island, and raised in South Korea, Guam and Maine. He is a recipient of the 2003 Whiting Writers' Award, a 2004 NEA Fellowship in Fiction and residency fellowships from the MacDowell Colony , the VCCA, Ledig House, the Hermitage and Civitella Ranieri . His first novel, Edinburgh (Picador, 2002), is a winner of the Michener Copernicus Prize, the AAWW Lit Award and the Lambda Editor's Choice Prize, and was a Publisher's Weekly Best Book of the Year and a Booksense 76 selection. In 2003, Out Magazine honored him as one of their 100 Most Influential People of the Year. He lives in New York City and blogs at Koreanish. His second novel, The Queen of the Night, is forthcoming from Houghton Mifflin Harcourt.
Tags: Alexander Chee, summer reads