December 2010
More people are self publishing. Same story, different newspaper. One interesting line: "If you write a book, you are an expert," says Dr. Martin, who spent roughly $40,000 to publish and market five books, including "Are Your Teeth Killing You?" and "This Won't Hurt a Bit."
More people are self publishing. Same story, different news outlet. One interesting line: "In today's tight traditional publishing market, agents, editors, and publishers are now encouraging authors to test market their book by self-publishing."
Child prodigies are terribly interesting to me so I quite enjoyed this fantastic essay about Barbara Rogers née Follett. One interesting line: "'In a multitude of ways," Wilson Follett reported, "we become more and more convinced of the expediency of letting the typewriter be, so far as a machine can, the center and genesis of the first processes.'"
Susan Orlean has a fine bit of an essay here about loving all manner of books and the battle between reading and, well, everything else. One interesting line: "I think the only real battle is between the challenge of getting people to read and the fact that many other pastimes are easier, quicker, and more passive than reading."
Did you know there's a memoir about a woman who loved Little House on the Prairie and started adopting some of the LHOP lifestyle? The book is called The Wilder Life and will be out in April 2011. Yes, I am all over this and will be reporting back, come April 11, 2011.
In the Los Angeles Times, David Ulin writes on how we can make the most of both books and e-books. One interesting line: "Their physicality is part of their function; they are meant to be held as well as read."
The editors of the New York Times Sunday Book Review introduce why criticism matters, then give the platform over to six "accomplished" critics: Stephen Burn, Katie Roiphe, Pankaj Mishra,  Adam Kirsch, Sam Anderson, and Elif Batuman.One interesting line, from Batuman's essay, "Negative criticism is particularly exciting, not only because of schadenfreude, but because once limitations are identified, we glimpse how to transcend them."
2010 has been recapped for our benefit and here is a megalist of "Best of 2010" lists. Happy New Year, everyone!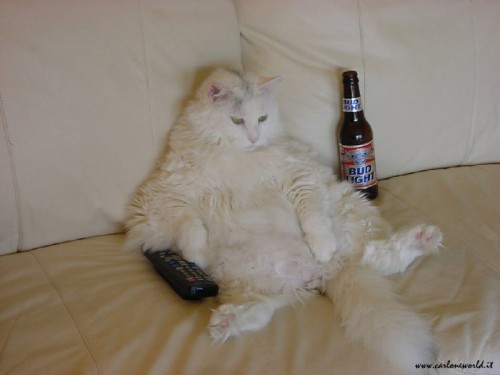 Yeah, I read some books in 2010.  I wish I had read more.  These are my favorite 2010 releases I didn't read.
One of Stephen Dixon's favorite strategies is telling the same story repeatedly, but changing a variable in the cause-and-effect chain with each telling — having fate deal a slightly different event, for example, or causing a key agent to make a different choice — and then exploring how time rings the changes differently in the lives of the characters. Sometimes we seem to be reading a study in worry — what will happen to me and the people I love if I don't rightly account for all the possible permutations of even the smallest choices I make? — and sometimes we seem to be reading a study in the futility of trying to fight the forces of fate, since maybe there's no accounting for the consequences of our choices as they play out along the cause-and-effect chain when so many things are so far beyond our control. Agency is everything and/or there is no agency.
The most focused of Dixon's fictions that employ this strategy can be found in his novel Interstate (which was a National Book Award Finalist in 1995, and yet is now, sadly, out of print, and ripe for reprinting by an outfit like Dalkey Archive Press or New York Review Books — whichever wises up first.) Interstate tells the same story eight times. A guy is driving a car on the interstate, his two daughters with him, and some rough-looking guys in another car show a gun. In each of the tellings READ MORE >
Winter '11 issue 12 of Rabbit Light Movies is up now an overflowing with excellence in videos by Emily Kendal Frey, Sommer Browning, C.D. Wright, Noah Eli Gordon, Laynie Browne, Alice Notley, Michael Earl Craig, Arielle Greenberg, Aimee Nezhukumatathil, Rachel Zolf, Michelle Taransky, and a preview of Asteroid, a feature length tour film by Zach Schomburg.
Here's Alice Notley:
I have the antibodies for an autoimmune disorder called Hashimoto's Disease, which is the precursor to hypothyroidism. It's not so bad when kept under control, but occasionally my thyroid gets sluggish, poor guy, and the great world spins. It fucking spins. This morning, amidst wrinkled-sheets depression, difficultly swallowing, extreme cold, racing heartbeat, and some vertigo, I finished reading the 2009 National Book Award Winner, Let the Great World Spin by Colum McCann.
I think maybe I've been reading this book since 2009, with my own world spinning much more viscerally around me, with seemingly more interesting books finding their way into my view.  I wasn't happy about this book for a while, and I couldn't make myself finish it. The shifting voices wrenched me out of "the zone." (Even though I loved, for instance, Olsen's Calendar of Regrets, the characters of which had much more tenuous connections.) Many of said voices, particularly McCann's take on a black hooker, seemed inauthentic and weird.
The book centers around one real-life event, Philippe Petit's 1974 tightrope walk between the Twin Towers, but it's about much more: the interconnectedness of the fictional people surrounding the event. So I sat down this morning, feeling all thyroid-y and spinny and fatty, and I finished the book. Maybe it's because my world's spinning at the moment, but I finished that last page and I cried.  I thought back to all the beautiful parts of the book, and I realized that I could probably forgive some of its missteps simply for the way it weaves the changed and changing lives of strangers together–from a hippie Irish monk to bald circuit court judge to a group of mothers who've lost their sons in Vietnam to a mother-daughter prostitute team–for the beauty of chance, how chance dangles like a tightrope walker above us, in Ferlinghetti's words, "constantly risking absurdity and death." I don't know. The jury's still out, I guess, until I get my thyroid levels back in order.  Days like these,  I can't handle it, reader, that you and I could be connected by the invisible wire of something we both experienced separately many years ago, or something we both missed altogether, the absence of which has shaped us.

I wanted to do one of those Best of 2010 lists, but it's too hard because I read a fuckload of books in 2010.  A heaping fuckload.  PhD school has me reading at least two but sometimes three books a week, plus secondary materials that amount to about four or five scholarly articles a week, not to mention my own research amounting to about two books and about a half dozen articles a month. Plus, I teach about two books a month plus secondary materials, which I always re-look at before entering the ring.  That's just for school.  For fun, I probably read between two/four books a month. When I say "read" I mean from beginning to end, every single word (I don't "skim," I actually internally vocalize every syllable — so, I'm also a very slow reader). I certainly abandoned a good amount of books I disliked. So the other reason I couldn't really do justice to a "Best Of" list this year is because I didn't get to read many of the books that are appearing on other best of 2010 lists. I also didn't read very much poetry.  I got a lot of catching up to do.
Anyway, I decided to make a list of lists, which might more accurately express my reading practices over the course of 2010.
Andrew Weatherhead
—
Apparently the original Space Jam website still exists.  Are there other "vintage websites" still around like this?  I'd be interested in browsing them.


For beautiful, high-quality design that's built to last but doesn't overshadow the content, in fact is some of the best, most exciting content being published with beautiful, high quality design that's built to last, check out Supermachine and give them money. READ MORE >
I like thug rap. I can't help it. When I was like 14 I would go around saying most rap was stupid because it wasn't serious enough. Now I think it is the most serious shit in music, and particularly thug rap more than the smart shit, even though I like a bunch of that too. Thug, for its particular mode of swagger and affect: being what it is and ready to die or explode and get the cash and freakspirit. There is more furtive emotion, spirit, force, and fight in the presence of thug rap even if, or perhaps in the light of, the meat of the lyrics being trivial, childish, base, ridiculous. It might sound cheesy for suburban-lifed guys or girls white or black to get serious inspiration from stuff that's as foreign to their daily life in physical manifestation as you can get, that being: killing, drugs, prostitutes, shitloads of cash; there is something heaving and overwhelming in a beyond the hour kind of way, actually more intense because of its otherworldliness, and it often seeming more punk as fuck and ready to party with the god of god than any other kind of music. It's like "fuck America" and "yeah America" at the same time, which seems like life.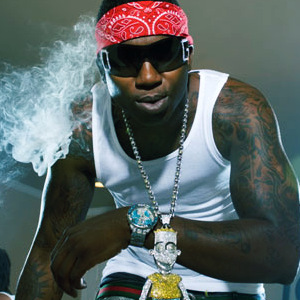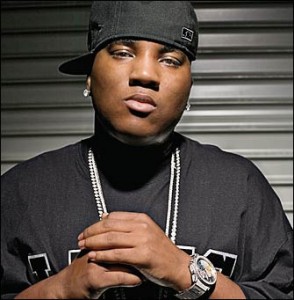 Atlanta is a big rap town. There are probably more famous and upcoming rappers here than any other city. Two of the biggest Atlanta faces who have yet to take it really to like a household name level but are still in most every club around the states are Gucci Mane and Young Jeezy. I like them both for different reasons and in different settings or times somewhat. I feel like comparing them head to head, and thinking a little about what I like about small consistencies of style in thug rap.
* * *
Lyrics: One reason I like Jeezy is because his lyrics are about as base sounding as you can want. If I've learned anything from listening to a lot of thug rap it is ideas about streamlining sounds down to these things you don't mind hearing over and over, and getting your point across quickly even if your point is totally amorphous. It's not about clarity as much as presence. Jeezy is a frequent abuser of the rhyme-one-word-with-the-same-word-again style, like: "I commentate the game like John Madden / cuz I played in the game like John Madden." He talks a shitload about selling drugs, which I guess he actually did, which most rappers seem to do. I always wonder why rap albums can't be used as law evidence, like dude is saying he sells a fuckload of cocaine, maybe you should go to his house. I know that's not how it works, but still. It seems like they are toppling novels by throwing that shit out there like they're talking about actual snowflakes, giving no fuck and therefore giving more of a fuck than giving a fuck is. Gucci talks more about having money and hanging out and having fun and shit; he's less serious even when he's talking about the same things Jeezy does. I also feel like Gucci has a sense of humor more, and when he makes me laugh it seems more on purpose than me just laughing because Jeezy is kind of like a big little boy acting serious, if in a good way. Gucci is an insane goofprince. Point: Gucci.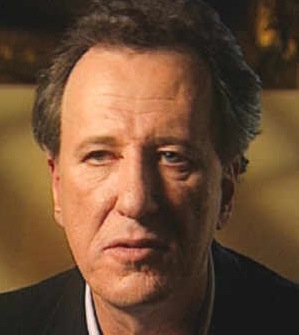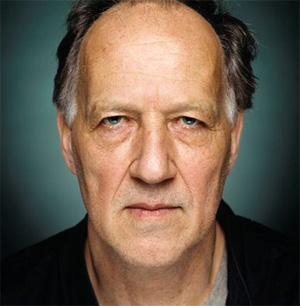 Geoffrey Rush & Werner Herzog
Geoffrey Rush played a crazy musician whose genius affected his piano playing. Werner Herzog is a crazy director whose genius affected my attention span. Slugging through the tortured humanisms and thick accent in the latter's films made me thankful for sitcom television. I have no problem with serious, but it ends for me at a meditation about a disorientated penguin's existential crisis. Ever since the holocaust, the German accent just sounds unsettling (Achtung, Achtung!), and our Werner here continues to nail in the association between it and its subject's demise. Maybe Geoffrey Rush can play Herzog in the latter's inevitable biopic, with, of course, a haunting voice-over by the mensch himself.