May 2009
A photo essay, inspired by "My Pet Lion" by Juliana Hatfield. (Click here and listen to "kill the bottle", the story of my life and here and here for random links and a nice album cover where you see the bottom of her lovely breasts.) I'm brain damaged tonight. Tennis killed my brain.

READ MORE >
One of the greatest surprises found in a used book is entertaining marginalia, though, often, the last reader's scribblings are either illegible, inane or distracting. In a library copy of Flannery O'Connor's Wise Blood I found someone's psychotic, paranoid underlinings that were inane and distracting, but somehow also entertaining. There's even an narrative arc to their madness. READ MORE >
Asketh and ye shall receiveth, Friends. Today we look at two Major Critics Writing for Major Magazines, who are Getting Down With the Young and Indie.
At Boston Review, Stephen Burt discusses and attempts to define an emerging school/movement/moment in contemporary poetry. He traces the [whatever]'s origins/motives/aesthetics back to Oppen, Creeley, and especially W.C. Williams's famous declaration that there are "no ideas but in things."
The poets of the New Thing observe scenes and people (not only, but also, themselves) with a self-subordinating concision, so much so that the term "minimalism" comes up in discussions of their work, though the false analogies to earlier movements can make the term misleading. The poets of the New Thing eschew sarcasm and tread lightly with ironies, and when they seem hard to pin down, it is because they leave space for interpretations to fit.
The poets Burt discusses include Jon Woodward, Graham Foust, and my friend Justin Marks, whose first book, A Million in Prizes, just came out this year. It's a long essay and will give you plenty to think about.
Burt identifies Flood Editions as the preeminent press of the New Thing poets, so it's sort of interesting that his essay doesn't mention Jennifer Moxley at all. But Moxley is given plenty of attention by Ange Mlinko, in the Nation Spring Books issue. Mlinko's review of Moxley's new book, Clampdown (Flood Editions; and yes, named after the Clash song) is illuminating and persuasive; it also does double-duty as a thorough introduction to Moxley's whole body of work. Subscribers and/or newstand buyers can also avail themselves of Joshua Clover's take on a new translation of Baudelaire's Paris Spleen by Keith Waldrop.
Also noteworthy is the poetry in the issue itself, including poems by Robin Blaser and Adrienne Rich. Also also, a not-poetry-related but Nation-related PS— Remember when my man Deresiewicz wrote this about James Wood? Well it seems to have peeved Vivian Gornick, and she wrote a long letter explaining just how and why. Her letter and Deresiewicz's response are both here.
Just got a galley of Brian Evenson's new collection 'Fugue State,' coming out in July from Coffee House Press. I haven't felt this giddy about a book in a while. As with each Evenson title that comes out, I feel he reroutes not only the terrain of what is possible in fiction, but my own mind and method of writing: the power of new blood page by page.
In the spirit of this, and because I'm so excited about it I can't help not, I'll be exploring the book and reviewing it or commenting on it story by story, between longer posts on my own blog, and over here, at Giant, sharing my favorite sentence from each story, beginning now, with the first piece in the collection, 'Younger,' which kicked off the book in massive, terrored form, if in a more subtle and understated way than Evenson's past might have predicted, maybe even more so, for it, terrifying.
In this way, we'll lead up to the release of the book in July slowly and then continue with posts thereafter with the book in people's hands.
Here's the sentence:
They weren't getting anywhere, which meant that she, the younger sister, wasn't getting anywhere, was still wondering what, if anything, had happened, and what, if anything, she could do to free herself from it.
I love the repetition in the short segments here, the repeating and recursing tonalities, but also the mental loop of the logic therein, the sentence trying to figure what it is saying out while it is saying which as a pocket in the story, about being locked in a moment of a life, hit full on in its pacing, with the kind of abstract but right-there verbiage and at-your-throat but aimed away construction that seems so difficult to nail, and yet which Evenson is unarguably a master.
My full post on the story itself is now live here.
More info on 'Fugue State' here.
Preorder 'Fugue State' here.
More all in thereon to be continued…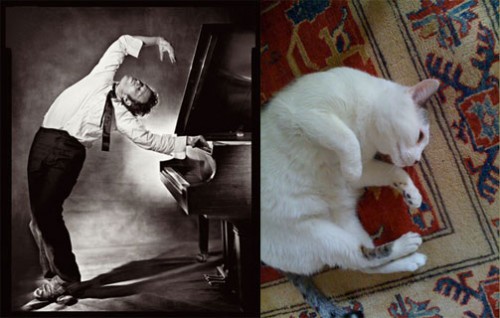 kiplin: @tomwaits u so crazy. y u so crayzay?

tomwaits: @kiplin get off my fucking lawn.

kiplin: @tomwaits Y DO U H8 MERICA??!?!?! Y U H8 TWITTER?!?! Y U H8 CATS?!?!

tomwaits: @kiplin You'd better watch your back, stupid cat. ☠

kiplin: @tomwaits YOU BETTER WATCH YOUR UGLY FACE. YOUR MUSIC SUCKS.

tomwaits: @kiplin Why the hell am I wasting my time with you, cat. I'm gonna write a song about you and make you get hit by a flaming arrow.
UPDATE:
Sorry. These comments come from the Twitter feeds of Tom Waits and a cat named Kiplin. Links are a little hard to see sometimes.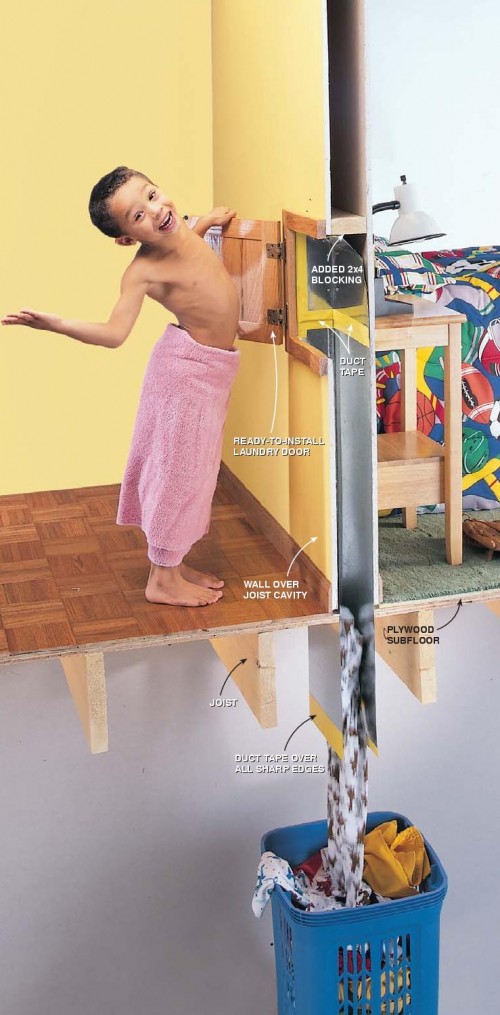 Via David Nygren, I read an article in Publishers Weekly that reported on Richard Nash and Dedi Felman's panel at this year's Book Expo. During the panel, titled "The Concierge and the Bouncer," Nash and Felman describe their plans for a new publishing model/site, I suppose, that follows the metaphor of a round table, across which editors, readers, authors, business people, and others share their ideas about publishing and literature and so on (the traditional publishing metaphor being, perhaps, *a laundry chute?).
Nash and Felman outlined their push back against the outmoded idea of publisher as cultural gatekeeper. Nash didn't realize until after he left Soft Skull, where he was "locked into this lefty, punky, quasi-anarchist, multi-interned model," that it was the dreaded slush pile—not the publisher-author-reader hierarchy—that kept the business alive: "you have to keep accepting unsolicited submissions, because those people are our readers." The key is a shift from a caretaker mentality to a service mentality, from a linear supply-chain model to the idea of a free-floating, non-hierarchical "ecosystem" of readers, writers and authors.

Felman outlined the concept in more detail: using a subscription system, Round Table will bring to the social networking platform not just finished content, but many aspects of the publishing process—including, for authors open to the idea, peer editing. The idea is that feedback and crowd-sourcing can dramatically enrich the editing, authoring and reading process for all involved—not to mention expose potential talent among members of the community ("In our formulation," says Nash, "readers are writers").
Over at his blog, Nash says that he's been busily resarching and preparing for BEA, which is going on now, but plans to post during June some essays and so on that will hopefully explain in more detail this project.
*if you have a better metaphor for how traditional publishing works…