December 2016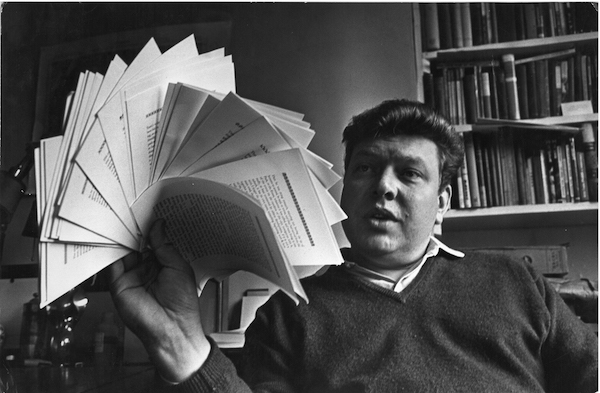 I'm not sure you could come up with a better name for an experimental writer than B.S. Johnson: it sounds like someone both regal and a joke, which for the English writer of this name, who walked a strange line between outsider artist and one at the cusp of avant-garde, it could hardly be more fitting. B.S. Johnson was decades ahead of his own time, both in the fuck-all way he approached the act of narrative, and the very outline of his life. His was a career that would not begin to find its traction until long after his death, and for my money, still not to the level he deserves.
From the beginning, it was clear that Johnson wanted little to do with the bullshit tropes of how a book is known to work. Raised by a working class family and spending his early years working as a bank clerk, he eventually taught himself Latin and left the workforce for college, then began writing as an assault on what he critically referred to as the "neo-Dickensian" output of those who would become his literary peers. READ MORE >
Random
/
Comments Off on "Surely no reader will wish me to invent anything further" : On B.S. Johnson's Christie Malry's Own Double-Entry
December 28th, 2016 / 12:10 pm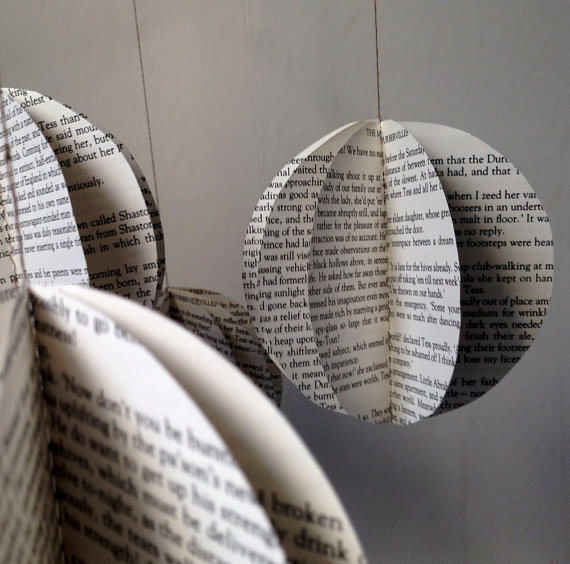 For the past few years I've been keeping a list of all the books I've read. This simple trick has resulted in a marked increase in the amount of reading I do. I group the book titles by month; when the date is getting to be in the mid- to late 20s and I check my list to find that I've only listed one or two books so far, which is often the case, the next several days will include harried bouts of late-night reading intended to prevent myself from later feeling ashamed when I would hope to be proudly perusing my list.
Highlights from this year's list follow the jump. READ MORE >
Random
/
Comments Off

on Rachel and Ben (episode 4)
December 22nd, 2016 / 3:22 pm
Last night, Nicolette and I were getting ready to see Joy Williams at the Folger-Shakespeare Library in D.C. We made and ate dinner, then Nicolette made a Twitter. I was so happy. I love it when people make Twitters. She chose her profile picture and header picture, then asked what her first tweet should be.
I suspect that everyone who has wholly dismissed Twitter has done so only after creating a profile and, after much inner turmoil, was unable to conquer the bleak anxiety of The First Tweet. Does a person just tweet a variation of the seemingly inevitable 'first tweet' tweet? Does s/he ignore the obvious and awkwardly, just, what? Start? Interested in how other people handled it, we found a website that let us type in the usernames of various writers, and see their first tweets. It was really entertaining, so we compiled a "Best Of" list containing some of your favorite author's first tweets.
Enjoy!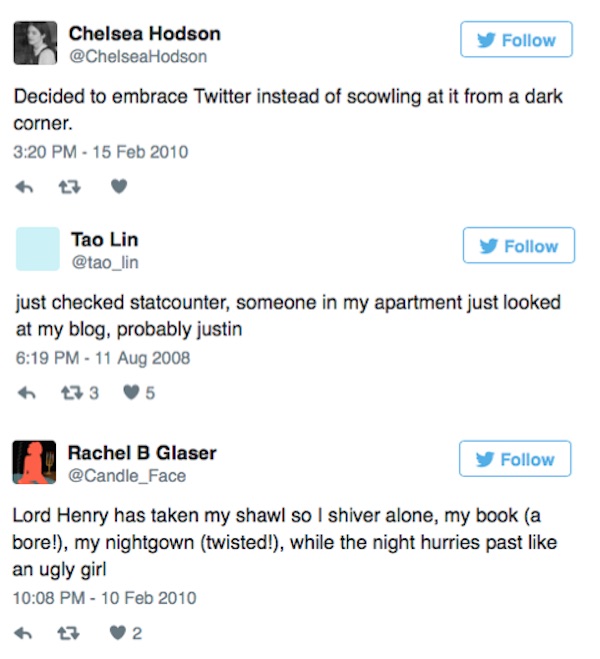 READ MORE >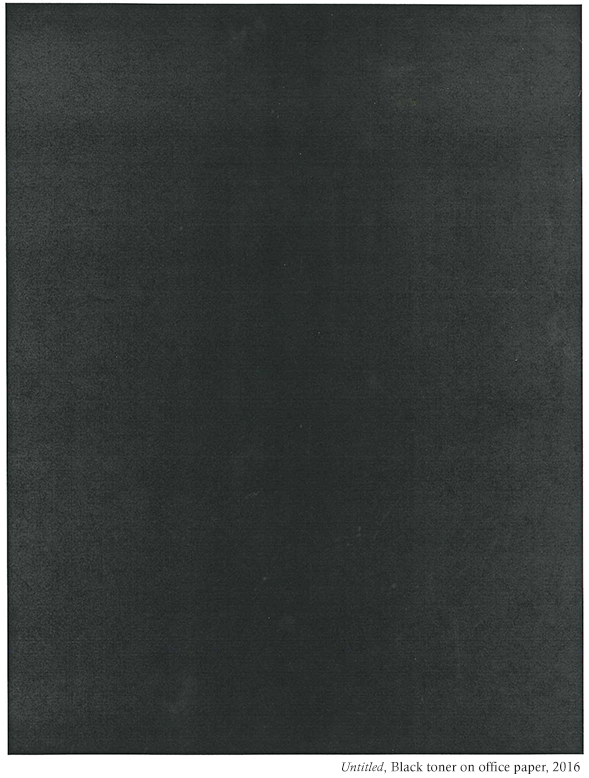 The IT field service agent handed me a sheet of paper covered in black. He had just installed a new printer and was showing me the test print. I asked him why not just print out a standard document instead of wasting all that ink. He said that was the standard printing test: an exhaustive print that employed the maximum breadth of the printing area. It was still warm. I came close to thanking him, but that seemed sentimental. The nuances were sensual. It looked like a reproduction of a minimalist black painting. Or a painting itself. I could smell a blog post.
Random
/
Comments Off

on Print test
December 19th, 2016 / 2:21 pm
1.
In my last post about translation and Ali Taheri Araghi's anthology of contemporary, underground poetry from Iran, I pointed out that a big reason for the anxiety about translation comes form our literary establishment's anxiety about excess: Translation produces too many versions of too many texts, from too many lineages and too many languages.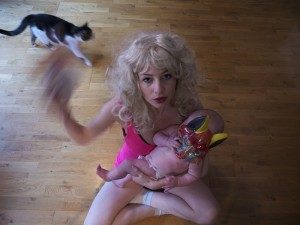 Just as the reaction against the threat of the plague ground is to constantly make canons and lists of the truly good, truly "legit" poetry (prestige is the opium of the poets), I see the same thing going on in translation: we make hierarchies. We want there to be a foreign canon which will be as stable as the US canon – though there's always a struggle to erect and maintain these canons since different people have different aesthetics and views.
Beneath this model and its anxieties we can sense what scholar-poet Susan Stewart has, in her wonderful book "On Longing" described like this: "… in the contextualist's privileging of context of situation we see a Romanticism directed toward a lost point of origin, a point where being-in-context supposedly allowed for a complete and totalized understanding." There is no origin where we can have "totalized understanding," no matter how much such writers wish to demonstrate mastery. In the plague ground of poetry, poets and translations infect each other, deform each other. We lose the sense of the true original, the gold standard of interpretation, the master taste. READ MORE >
New York City, NY (resident 2010-present)
Ontario Bar
This is a classic dive with a suspicious Canadian theme. It sits across from a very fine Indian restaurant (fare of the northwestern subcontinent) on a long stretch of Grand Street in East Williamsburg, with many other bars–dives and otherwise. My normal procedure here is to drink a lot of whiskey sodas and say some friendly things to whomever is around. When I first moved to New York my colleague Bobo encouraged me to go to Ontario Bar, I think because it had more of a cozy neighborhood vibe (at the time) than places nearer to Bedford Avenue. He could sense that I missed smaller-city dives? In addition to serving other bartenders, staff are known to be friendly to dull-eyed, lonely men who work in production and creative services. It's not a bad business model in Williamsburg. I once heard a bartender complain that she only makes money between the hours of three and four. Close later and change the whole experience of the night. READ MORE >
Random
/
Comments Off

on Rachel and Ben (episode 3)
December 5th, 2016 / 12:10 pm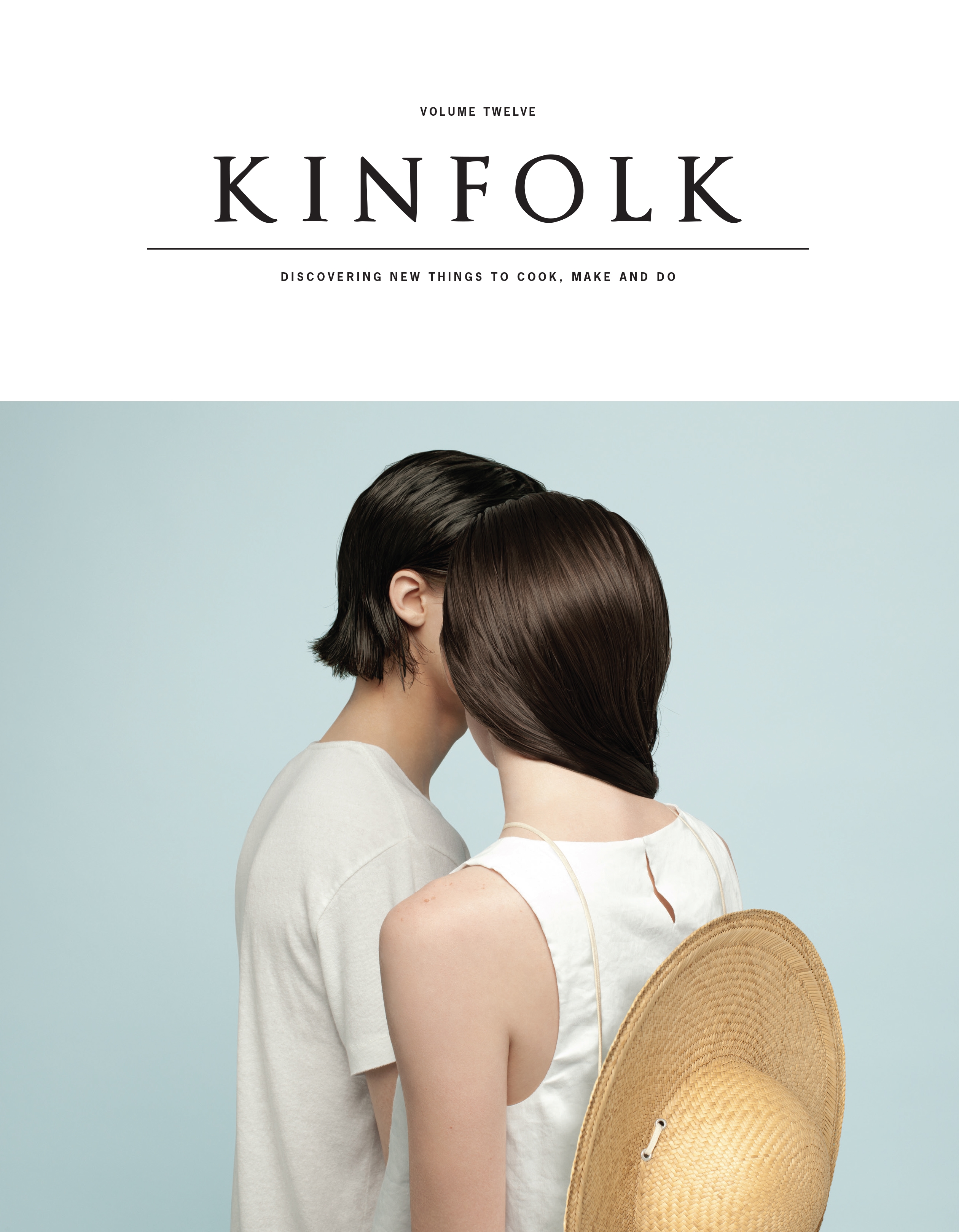 The journal that makes me feel the worst about my life is Kinfolk. It's beautifully designed with a sharp, clean aesthetic, and its contents—for creative professionals concerning home, work, style and culture—seem earnest and helpful enough, if not a touch self-involved. I guess modern chic or yuppie hipster would describe their vibe. Whenever I see an issue at the bookstore, the first thing I do is smell it, fanning a gentle breeze on my nose. Then I allow myself a quick gander until I feel like killing myself. Then I put it back on the shelf with this increasing suspicion that the white people have won.