May 2012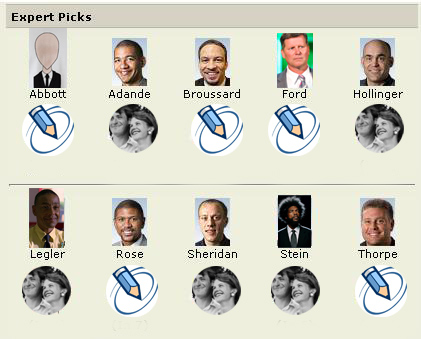 [matchup #55 in Tournament of Bookshit]
Midwest Round of 16, Sprint Center, Kansas City, Missouri
After a mathematically efficient run through the opening weekend of the tournament, "Everybody Has a Story", the First Day of Your Undergraduate Intro to Creative Writing Course Skyriver Conference Champion, faces off against perennial underachiever Literary Marriage, an at-large team from the Contributor's Note America-12 Conference in what promises to be a contrast in styles.  "Everybody Has a Story," the number-one seed in the Midwest Bracket and Bookshit Final Four mainstay got to Omaha with a tactical waxing of "Show Don't Tell" in the opening round of the tournament, followed by their devastating disposal of "Following 1000s on Twitter", whom despite their up tempo "40 Minutes of Hell" defense were eventually overwhelmed by the methodical pace of "Everybody Has a Story".  Literary Marriage, on the other hand, squeaked out a dramatic win against potential bracket buster Child of Famous Author's Novel in the 5 vs. 12 matchup in the opening round followed by a hard fought victory over favored NaNoWriMo, who had a large early lead in that game but eventually ran out of steam, which led to an awkward finish in which NaNoWriMo (#12 in the AP poll) publically celebrated their victory on various social networking platforms despite falling short by at least 13,000 points.  READ MORE >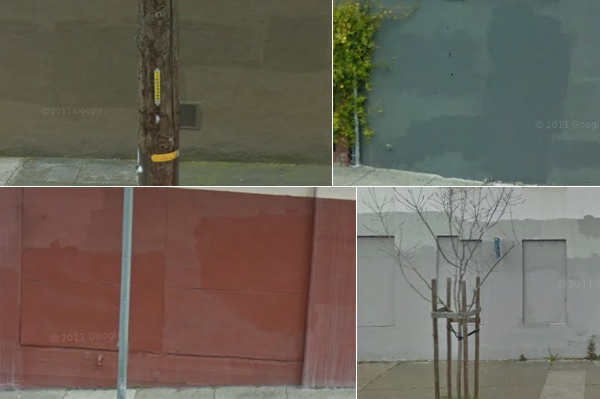 On February 25, 1970, Mark Rothko was found dead in his studio covered in blood with a razor next to him. Forty-two years later, his death would be used somewhat manipulatively to garner attention from likely readers. Last weekend, the author would have been reminded of our painter upon seeing noncommittal blotches of paint applied with a roller around his neighborhood. He would have taken pictures, perhaps even instagrammed them, but didn't want to be one of those assholes taking pictures of urban oddities for artistic purposes, so he retraced his footsteps in Google streetview later on that week, at work, to find said moments — though he would admit that this notion was not entirely his, pointing to a short documentary The Subconscious Art of Graffiti Removal (2002), which proposed similar relationships between the subtleties of abstract painting and the residual inadvertent inconsistencies in tone and hue caused by aggregate layers of similar-ish paint in the covering of graffiti. And it would not be hard to begin talking about class, how some marks are cordoned off in museums, whereas others are left to perish or prosper in public entropy. (Some socioeconomically disenfranchised kids asserted power in the true democracy of space: on the side of a building, for all to see their name, or the gang to which they belonged. Or, they are simply punks from good families, and the immigrant worker most likely tasked with a paint roller and approximate bucket is the silenced subordinate.) It's funny how we place both the Cross and painting on the wall, embarrassed — at least I am — at the loud hammer upon the nail from which they hang. I majored in Art, and minored in not being realistic. Rothko's manhood was left impotent by an aneurism, his other manhood — what we'll call "legacy" — left inside his eponymous chapel by a Texan millionaire giving philanthropy a go. The Rothko Chapel is non-denominational, as no one wants to argue with the dead. Rothko was involved in its design, wanting it windowless, save an unblinking skylight above. Perhaps those dark purple paintings, the slow bruise over a career that lacked the egoism of his peers, retained of any form save the canvas' dimensions themselves, were to be windows elsewhere.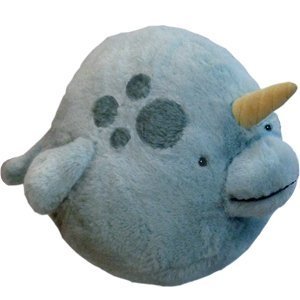 First, we pick a random word from the dictionary. Let's go with "narwhal."
NAR·WHAL: noun. a small arctic whale, Monodon monoceros, the male of which has a long, spirally twisted tusk extending forward from the upper jaw. Also, nar·wal, nar·whale. Origin: 1650–60;  < Scandinavian;  compare Norwegian, Swedish, Danish nar (h) val, reshaped from Old Norse nāhvalr, equivalent to nār  corpse + hvalr whale1 ; allegedly so called because its skin resembles that of a human corpse
We now list all the unique words:
arctic, corpse, Danish, extending, forward, corpse, jaw, long, male, Monodon monoceros, Norwegian, resembles, Scandinavian, skin, small, spirally, Swedish, tusk, twisted, upper whale
… then look up each one. This does take some time, and generates a lot of text, but it's also educational and (I think) fun:
This is an awesome pen.
We carry one of these pens on our belts every day, everywhere.
Best thing about this pen is, it's 100% legal to carry anywhere.
OK, you're going through airport security – the clip has a giant "Smith & Wesson" on it, and the end cap has "military police" and the S&W logo. Kiss it goodbye.
I always like to keep a pen in my car, and have always felt better having something that can be used for self-defense in my car as well, especially when I find myself playing shows with my band in questionable areas. Writes well.
If you aren't prepared to take it out and `insert' it in the right spot with ½ to ¾ seconds, don't even bother to take it out.
It has the glass breaker tip, which really is strong enough to break glass (I tried it).
Absolutely superb writing utensil.
Thank god their guns are not quitters like these pens, otherwise imagine how many would die, shooting 2 or 3 times and then nothing, and having to ask the other guy to wait a little bit, so you could shake the gun to keep on shooting?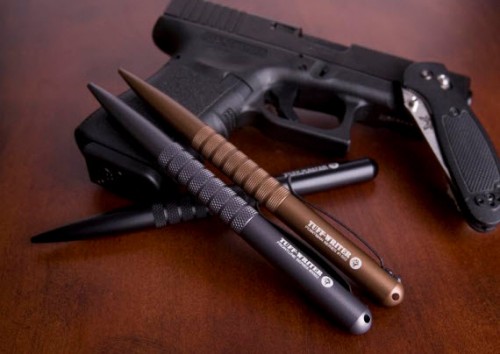 WILL put a nasty dent in an assailant's noggin and WILL collect a chunk of DNA, in the process.
Too heavy, as a pen … makes my heaviest shirt-pockets sag badly…
i must admit they are pretty cool.
The cap is on tight, but it wobbles. This means you have a weapon that is moving and turning in your hands at the point of impact. This is unacceptable.
I've read that some buyers had problems with the pen "quitting" after only a little bit of writing, but it was my choice not believing.
Whenever I take out this pen in meetings, all the other guys give it a double take and the resulting tactical pen demonstration disrupts the meeting.
I was thrilled to finally get this little number in my hands. I had delusions of a 50 caliber spike I could take anywhere with me. Ah Huh! NOT going to happen.
Finally a pen that won't do you wrong.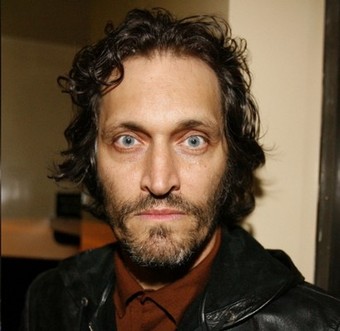 Did I call him a pig? If I called him a pig, then he's a pig.
I`m not an artist, I`m a hustler. As a hustler I`ve done many things. You should really believe it when I tell you that, `cause I`m not being sarcastic. I`m a total hustler.
Interviewer: How important is fashion and fashion week for you? Gallo: Nothing that we're doing on the planet is important.
I'm sorry I'm not gay or Jewish, so I don't have a special interest group of journalists that support me.
I constantly try to reinvent my sensibilities and my ideas. I enjoy some of the satisfaction that I get when I feel good about what I've done. But the process is quite lonely and quite painful.
I never apologized for anything in my life. The only thing I'm sorry about is putting a curse on Roger Ebert's colon. If a fat pig like Roger Ebert doesn't like my movie, then I'm sorry for him.
I stopped painting in 1990 at the peak of my success just to deny people my beautiful paintings. And I did it out of spite.
I`m the happiest the saddest guy in the world can be.
I told you, I`m an extremist. Even in art, if my work wasn`t 50 times more interesting than me and my petty life, it would be useless.
I do it for the money now. What gets you there maybe are simple things: survival, ego, and revenge.
Tarantino is a collage artist.
Hey Paula (critic) go ahead and write whatever it is you want, because you're next in line for a curse.
One has to be slightly unpopular to have a profound vision.
I don`t trust or love anyone. Because people are so creepy. Creepy creepy creeps. Creeping around. Creeping here and creeping there. Creeping everywhere. Crippity crappity creepies.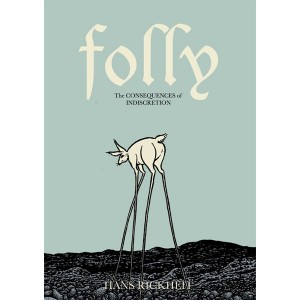 Folly: The CONSEQUENCES of INDISCRETION
by Hans Rickheit
Fantagraphic Books, April 2012
144 / $18.99 Buy from Fantagraphics
"The common exclusion of the worst (folly, vice, indolence . . .) seems to me to denote servility. The servile intelligence serves folly, but folly is sovereign: I can change nothing with it."
—Georges Bataille, Method of Meditation
The folly is my favorite architectural conceit. A building divorced from any sort of purpose, often considered mere decoration; there are architects that have turned the idea of the folly into a sort of space of affect. It seems that the folly gave way to paper architecture, to a developed insistence upon the way space can make someone feel, whether or not the space is constructed out of any sort of desire for utility.
Hans Rickheit's book, Folly, also serves no utility. Most of the miniature narratives (if you could call them as such), find voided figures wandered through bizarre architectural constructions that seem somewhere between abandoned factory and mad-scientist laboratory, infinite labyrinthine hallways that lead to abject bio-mechanical 'machines' that spit out effluvia and viscera. Often, these masses of flesh and organ are alive, they produce sounds, sometimes they serve their own function (often more as that of "sustenance" or offering, battery power), always useless. They are poked and prodded, they squeak and pus.
(This is my first post here in a while, ugh, and it's lame that it's about PGP, but dang I'm all wound up in excitement for this, so why not, and plus it's a good deal.)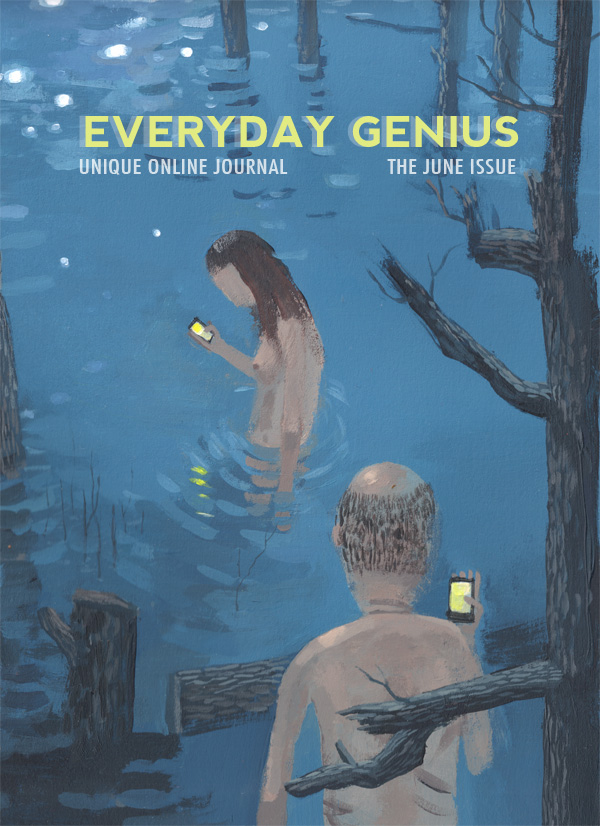 To celebrate The June Issue, Everyday Genius's first ever print issue, I'm giving a prize to three people who order it before Friday, June 1 (previous orders are being entered to win as well). The prize is a PGP care package, which includes recent books Falcons on the Floor by Justin Sirois (review at The L Mag), Meat Heart by Melissa Broder (review at The Rumpus), Rachel B. Glaser's Pee On Water (just reviewed brilliantly at The Nervous Breakdown). ALSO included will be Joe Hall's Post Nativity and Stephanie Barber's book/DVD these here separated. ALSO also included, Joseph Young's Easter Rabbit and David NeSmith's El Greed. Finally ALSO also also included, a PGP tote and a PGP koozy cuz why not cuz it's summer. READ MORE >