November 2011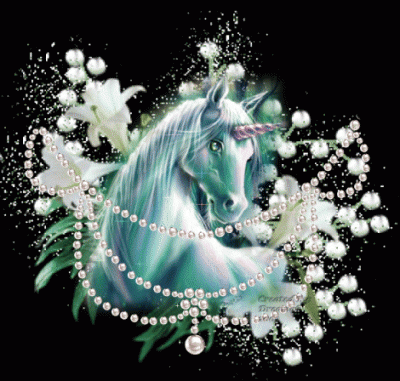 [Matchup #4 in Tournament of Bookshit]
If my own personal feelings toward a thing had anything to do with it, flarf would win this in a landslide, but feelings are not real. Last year, I introduced a flarf poem by K. Silem Mohammad to a class of fifth grade students while teaching a poetry unit for an unpaid internship (it was the one Mohammad poem I could find without cusses or things a fifth grade teacher could get mad at me for). The students became immediately enamored with the flarf process and the possibilities of poetry that refused to do whatever it is that poetry has been expected to do since the first caveman uttered the first O! Poetry was finally fun to these kids. They wrote poems that were funny and surprising in ways that only a child or google can be surprising. But now I can't help but imagine these children, thirty years from now, well into their poetry careers, paying $190 ($150 if they pre-register) to attend their own book-signings, getting stupidly drunk and sleeping next to a stranger in their hotel rooms, and then possibly fantasizing about responding to an htmlgiant post about whether or not they've gotten laid at AWP with "i can't remember." Then, redirecting their browser to Google, the poet will search for blog posts about their own AWP readings and find their name only in a long list form and this will happen again the next year and the next year. The poet will then go to Whole Foods or Costco and buy some food for vegans or food for cheap and carry it all back home in their ugly AWP tote bag and once back home the poet will gis "AWP" with this suggestive result.
– – – READ MORE >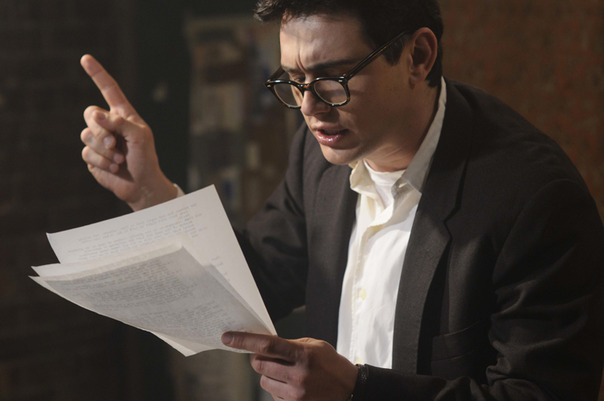 [Matchup #3 in Tournament of Bookshit]
Guy who goes 20 minutes over the suggested reading time gives zero shits about the undergrads who are there for extra credit and texting so hard out of boredom that their fingers are bleeding. Like a stalker he is patient, in front of you when you don't want him to be, and prone to define the two of you spending 'quality time' together as him reading while you sneak airplane bottles of Absolut from your purse—at first surreptitiously, but soon you're throwing them back with grand, hyperbolic gestures; you're punctuating his sentences by tilting back your head to the point of detachment to contort your throat into the shape of a more-perfect funnel, because his giving-zero-shits-ness is contagious. The booze is creeping up and you begin to enact a series of escapist hallucinations: locusts start pouring in through the ventilation and people scream and overturn their seats running for the door, but not this guy—he's still reading, like a violin player serenading the fleeing passengers of the sinking Titanic. His words won't stop coming and they're painful, so you try to inflict a greater pain upon yourself to make your ears stop stinging. You think back and rip the Band-Aid off the worst psychological wound you have. You're weeping because your mother doesn't love you and the guy happens to look up and see your emotional tears; he is sure you are crying because his fiction is so moving and he decides to tack on an additional few pages and go 25 minutes over instead of 20. He has rendered you drunk, fragile, and wrought with uncontrollable tears. READ MORE >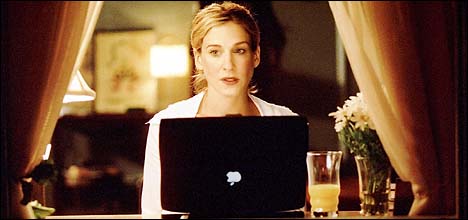 [Matchup #2 in Tournament of Bookshit]
OMG how I loathe the assbaitishness of your posts telling everyone how many words you've written. But I don't know, maybe I should be like fucking thanking you, because by telling me how much you've written, I can be sure I will definitely never want to read what you publish when you finish it, if you finish it, since you seem so busy telling me how much you've written, and that takes time away from tweaking your shit. If you write 5,000 words, chances are that 4,950 of them are shit, and chances are even greater that the 50 you have left over are in the wrong order or something, and when you finally get those lined up right you will probably be able to lose half of those as well, so the word count of your status update itself turns out to have a higher word count than what you've really actually word doc-written, and it's probably more interesting because at least your status update tells me how pathetic you are, something that whatever you've been word doc-writing happens to leave out, unforch. READ MORE >
[Matchup #1 in Tournament of Bookshit]
Wikipedia defines magical realism as "an aesthetic style or genre of fiction in which magical elements blend with the real world." A more specific definition favored by a former instructor was that magical realism tended to concern itself with a world that was like our own–i.e., real–with the exception of one fantastic element. Sometimes that one element has profound implications for the ostensibly real world of the story, and sometimes it doesn't, as in Jonathan Lethem's Fortress of Solitude, whose flight-and-invisibility granting magical ring MacGuffin/conceit is mostly polite enough to stay out of the way of the realist novely bits.
There are two main things to know about magical realism.
First, it is probably the least honest genre since realism. In "Simulacra and Simulations," Jean Baudrillard writes that "Disneyland is presented as imaginary in order to make us believe that the rest is real, when in fact all of Los Angeles and the America surrounding it are no longer real, but of the order of the hyperreal and of simulation." What he means–in part–is that we allow ourselves the childish fantasy of Disneyland precisely because it makes the rest of our lives seem real, adult, and reasonable, when they are really anything but. The one permissible fantastic element in magical realism is the Disneyland to that story's America. By clearly defining the one fantastic element as unreal, by saying "the magical ring is the fantastic bit," we implicitly argue that the rest of the story depicts reality. We exalt realism as a successful duplication of the real world. In its apparent play with the categories of real and unreal, magical realism as she is played actually asserts an uncommonly rigid division of the two. It is realism's unwitting helpmate in manufacturing the smug confidence of the American middle and upper-middle classes in the justice, normalcy, and fundamental realness of their position in the social order. This is one of the two reasons I hate it. READ MORE >
This is Stephen's review of Megan's book: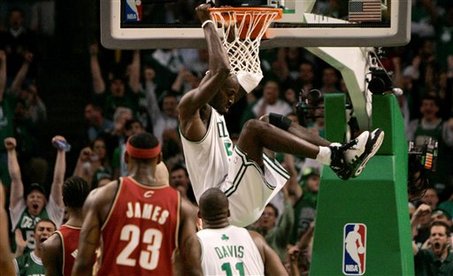 Bracket predictions for the 2011 Tournament of Bookshit will close tomorrow at noon eastern time, at which point the tourney will begin.
You can fill out & submit your bracket here.
The current prize pool, to be given to the highest bracket score or scores (to be determined soon), includes the following list. Thanks to everyone so generous so far. Anyone else wanting to contribute, please comment. READ MORE >
If it's raining on you and the music you're listening to, I suggest adding even more input to your afternoon by checking out Barrelhouse's new all-poetry online edition, guest-edited by Justin Marks. All the time cool stuff comes out in the vein of online magazines, etc, but I forget to post about it, but this time I didn't want to forget, particularly because the author pictures are maybe inadvertently the best set of author pictures, together, that I've ever seen. I mean look at Dan Hoy (originator of this post's title line) with that bear. Look at Ish Klein with those eyes. Look at Jeremiah Gould sideways on the railroad tracks. That also all the poems are pretty great, that's like a coupon for your favorite chips right there on your favorite chips bag. Go go and see see.
I'll start! Then you show me yours, in the comment box, if you want.
1) How often do you find that you stay online longer than you intended?
Rarely
Occasionally
Frequently
Often
Always
2) How often do you neglect household chores to spend more time online?
Rarely
Occasionally
Frequently
Often
Always
3)  How often do you prefer the excitement* of the internet to intimacy with your partner?
Rarely
Occasionally
Frequently
Often
Always
*haha, 'excitement'