June 2010
What the heck was the name of that guy who had that show on public television where he'd read a children's book and also illustrate scenes from the book with colored pencils? What was his damn name? Can't for the life of me remember. Just remember a mustache.
"A kiss may ruin a human life." — Oscar Wilde
Not sure if his mourners caught the quote, the irony I guess, and how above the tomb is a relief sculpture of some modernist flying angel whose male genitalia has since been vandalized, i.e. castrated, its whereabouts unknown. (Gender bending aside, someone's gonna make a killing on eBay.) Like forever gumdrops on the pavement, these stone kisses are the graffiti of mouths, signifying that warm wet landing spot we all aim towards with eyes closed, as if seeing past the person.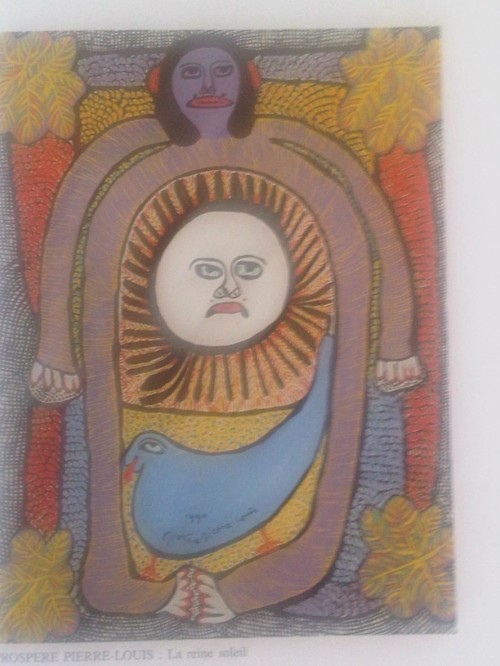 [Regular readers might recall that back in March, Ariana Reines was trying to raise some money to send herself to Haiti as a translator for a group of trauma clinicians. We helped her, and then checked back in a month later. Today we've got something very special- over the approximately five pages that follow, Ariana offers an original piece of nonfiction, two paragraphs of journalism, a reading list, an explanation of WHAT [SHE] DID, an appendix, and some links. You can download THE FROWNING SUN as a .pdf, or click through and read it all here on the site.  – JT ]
.
THE FROWNING SUN
One day two years ago I was drunk and angrily fucked my boyfriend while the movie Divine Horsemen: The Living Gods of Haiti played on ubuweb with the volume turned up loud. Eight months ago, that boyfriend found my subsequent boyfriend in bed with me and beat him severely in the head, screaming "You fucking rapist". Now the former is married and the latter is far away.
While I was in Haiti, about five weeks ago, the man I referred to above as "my boyfriend," "that boyfriend," and "the former" got shot in the stomach by a neighbor in what the internet reported as a "dispute over a dog." I hope he is alright and can continue to eat spicy foods, which he enjoys, and that his career of violence, like mine, is at an end.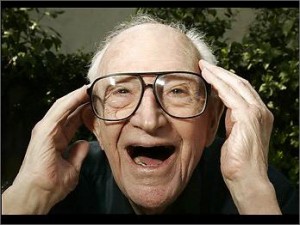 My mother's output, starred and pseudonymous, appeared regularly in one of those little, irregular periodicals so limited in readership that they might be called incestuous. Subscription was by invitation only, and contributors would go into a rage over a misplaced comma and brood for days if their poems were understood. All this called for constant and voluminous correspondence between my mother and the editor, about what I never knew, because the whole system was built along the lines of a secret society whose secrets were kept from everybody, including the membership.

– Millard Kaufman, Bowl of Cherries
I used to think this was bold. Now I wonder if it isn't bitter? Maybe it's both? Question mark?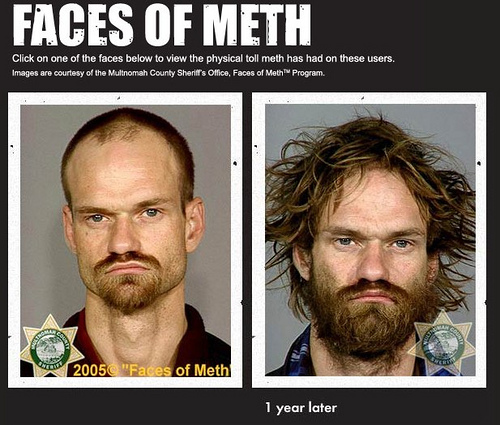 I commend Faces of Meth for showing us what happens to people on methamphetamine, but here is an example of someone who simply needs either a comb or a hair cut, and I suppose a shave. I'm sure meth has a lot to do with his overall disorganization in life, but really, he looks fine. Seems like he even put on a few healthy pounds.
Jimmy Chen
—

According to Harper's Index, in 1988 there were 2,343 exclamation points in The Bonfire of the Vanities; in 1990 that number had remained. Harper's seems keen on addressing this, no doubt due to their rhetorical statistics. I can't imagine how an author wouldn't be self-conscious of the, say, thousandth exclamation point!…though Céline's endless ellipses is just as tiresome…which makes me wonder is syntax style or mere muscle memory over the keyboard? If a mark is given the honor of sentience, shouldn't that honor be met with profoundly grave and troublesome responsibility? Self-assured writing, put simply, is douchey, like Henry Miller with a gigantic contraceptive sponge.