April 2009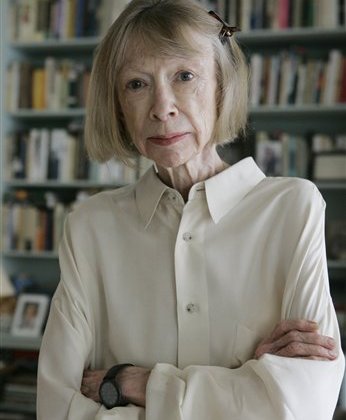 We've been trying to do a special Joan Didion Haut or Not for the past few months, corresponding not only with her agent, but her agent's numerous assistants. This paper-ridden FedEx-pectation process of contracts ultimately led to her New York apartment (we even hired a professional photographer), where it was precluded, indignantly, by Didion herself. She told us to thank her rheumatism, the only reason we weren't all punched in the face. We were, however, able to sneak a quick peak at what appeared to be The Year of Magical Thinking, no doubt a signed copy.
Rating: Not (probably).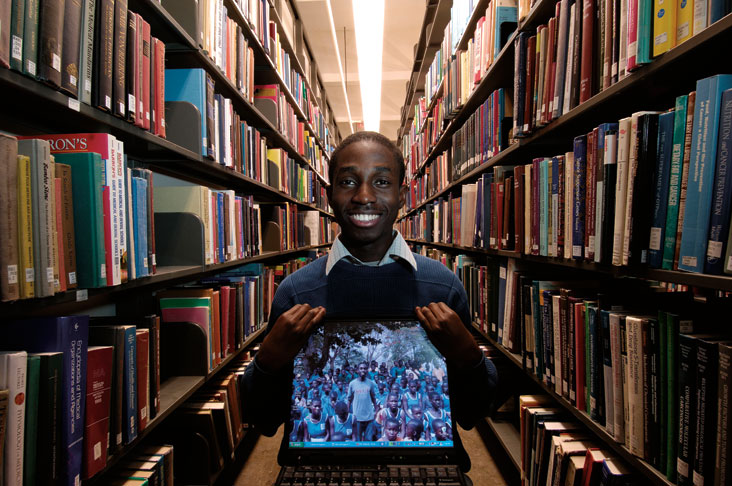 HTMLGIANT Book Exchange is a place to post lists of books you want or books you'd like to get rid of in return for other books.
It's pretty simple: in the comments section, post your lists. Then if you see a book you want, nest your reply under the list you found it. Though it's up to you and the other person to work out details of the trade, we will manage the lists and hopefully make a market of it, perhaps one more closely-knit and attentive to 'good books' over 'just any old thing,' in light of the now overrun book trade sites like Bookmooch and etc.
[In that mind, when you are listing books, please try to be selective in your 'what I have' lists, avoiding the common things that most anyone would have or could easily find, and instead try to focus on books that might not be as readily available for trade: i.e. less classics, more contemporary. If someone is looking for, say, Stephen King or Mark Twain, they can ask for it by name, and then you can follow up.]
[Also, if you post a list and want to go back and add more, make a note nested under your original and we can consolidate. Don't make more than one node post of haves/wants, as that will get messy.]
This will be chaotic and wonderful to begin with. We'll learn as we go, and if plans go as plans might, we plan on developing the thread into a page of its own. More on that later.
For now, a good way to search for a specific book you want once the list populates, use the Find command in your web browser, and hope it got spelled right.
Please post your lists, use some discretion (a compendium of every book you have in your attic is not necessary). Let's do some sharing.

From: Jane Gilles
Date: Wednesday 8 Oct 2008 12.19pm
To: David Thorne
Subject: Overdue account

Dear David,
Our records indicate that your account is overdue by the amount of $233.95. If you have already made this payment please contact us within the next 7 days to confirm payment has been applied to your account and is no longer outstanding.

Yours sincerely, Jane Gilles
From: David Thorne
Date: Wednesday 8 Oct 2008 12.37pm
To: Jane Gilles
Subject: Re: Overdue account

Dear Jane,
I do not have any money so am sending you this drawing I did of a spider instead. I value the drawing at $233.95 so trust that this settles the matter.

Regards, David.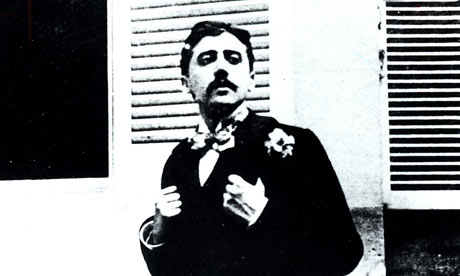 Marcel Proust describes a booger:
Its viscous, warm core had slipped down the linen of one, but had adhered to the cloth of the other, and held the silvery, fluent fringe that dripped from it in suspense above the void. The sun, piercing them, confused the sticky mucus with the diluted solution. One could make out just the one single succulent, quivering mass, transparent and hardening; and in the ephemeral brilliance with which it decorated [his] attire, it seemed to have fixed the prestige of a momentary diamond there, still hot, so to speak, from the oven from which it had emerged, and for which this unstable jelly, corrosive and alive as it was for one more instant, seemed at once, by its deceitful, fascinating beauty, to present both a mockery and a symbol.
From video games to porn, the explicitness of today is merely rendered before the eyes, not inside the mind. In the old days, a sickly gay french dude who lived with his mom was all there was — and it was good.