Roxane Gay
Literary Magazine Club Never Dies
I'm reviving LMC and the first magazine we'll be discussing is Beecher's, the graduate student run literary magazine from the University of Kansas. We'll feature a new magazine every two months and hopefully that lighter schedule will allow more readers to participate.
The debut issue of Beecher's we'll be reading features Alec Niedenthal, Rebecca Wadlinger, Joshua Cohen, Rhoads Stevens, John Dermot Woods, Phil Estes, Creed J. Shepard, Lincoln Michel, Yelena Akhtiorskaya, John Coletti, Colin Winnette, Dana Ward & Stephanie Young, James Yeh, Alexis Orgera, Rozalia Jovanovich, Ricky Garni, and Justin Runge.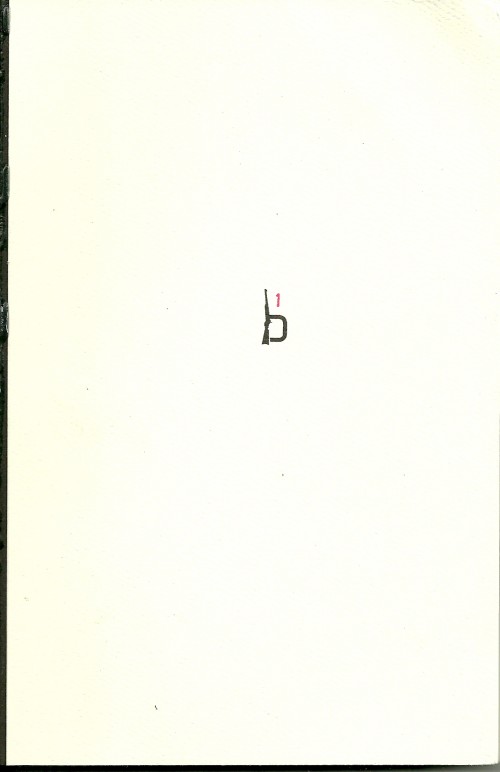 Co-editor Iris Moulton had this to say about Beecher's:
Beecher's = "magazine-as-fetish-object"
Henry Ward Beecher, a prominent abolitionist and social reformer, began shipping Sharps rifles to arm the growing anti-slavery movement in crates labeled Bibles. He believed this was a battle to be fought with passion, and viewed the guns in these crates as imbued with moral power. Soon abolitionists dubbed these Sharps rifles Beecher's Bibles.

….

History is important to Lawrence, Kansas. The first literary magazine at the University of Kansas,Cottonwood, was established in 1960. It can claim a publishing record of Allen Ginsberg, William Stafford, and Rita Dove. While I was being recruited to the MFA program I was told all about this promising magazine, and the literary scene in Lawrence. Any writer here can tell you where William S. Burroughs drank (The Bourgeois Pig) and where he was photographed walking (behind The Jazzhaus). Ask and we'll drive you by the boyhood home of Langston Hughes.
….
Beecher's seeks to stand apart by way of our appreciation for physical beauty—fine paper, the way an "f" might curl—and our specific, some might say ambitious, aesthetic standards for what we publish.
….
Henry Ward Beecher knew one thing for sure: powerful things are best snuck in unsuspecting packages. Beecher's, armed with a wonderful staff full of exciting ideas, may appear to be just another fledgling university publication, but what it really holds may surprise you.
You can read the full discussion of Beecher's first year, here, at Web Del Sol.
The editorial board of Beecher's has been generous enough to contribute 25 free copies. If you're interested in a free copy of this magazine's debut issue AND will be participating in the discussion, e-mail me your name and mailing address at roxane at htmlgiant.com. If you don't send me your address, I'm not chasing you down to get it. I'll cross this out when we reach 25lucky winners. Beecher's is selling the issue at a 40% discount for HTMLGIANT readers. Take them up on that bargain–$6.50 for a great literary magazine which is beautifully designed and produced–you can't pass that up. To take advantage of this discount, go to http://www.beechersmag.com/2011/10/htmlgiant-book-club/. Enter the password HTMLGIANT.  This will take them to a secure Paypal portal on the Beecher's website for you to complete your order.
The discussion of Beecher's debut issue will start on November 1, so you'll have enough time to read and think about the issue. If you're interested in writing a guest post or some other feature related to this issue of Beecher's, get in touch by e-mailing me, again, at roxane at htmlgiant.com. Topics you might consider discussing include the design, content, overall aesthetic, whether the magazine met your expectations, if the debut is promising, what the magazine contributes to the literary scene, etc. You might also do an in-depth analysis of one writer's work, etc. There are no limits.
There's also a Google Group with light posting about literary magazines and club announcements. If you want to join the group or want more information about the LMC, where to get your leather jacket and tattoo, etc, send me an e-mail. To summarize: however you want to participate please get in touch or watch this space in November when hopefully, we'll have a great discussion about an interesting new literary magazine.
If you're the editor of a print magazine and you're interested in participating, send me an e-mail and we can discuss including your publication in the 2012 calendar for LMC. We'll be holding discussions in January, March, May, July, September, and November. All months March, May, July, September, and November are currently available. We'll be reading Versal in January, Trnsfr in May, and Uncanny Valley in July.
Tags: Beecher's, LMC, University of Kansas
12 Comments