Brian Foley
SALTGRASS 6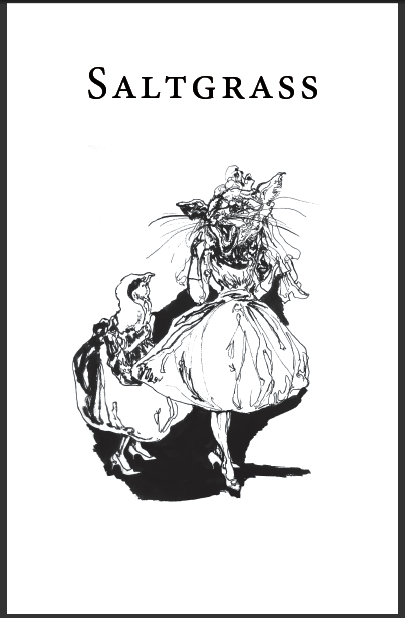 I'm pleased to announce that the new issue (#6) of Saltgrass is available, starring these lovely contributors:
Cynthia Arrieu-King, Anselm Berrigan, Justin Carrol, Tina Brown Celona, J'Lyn Chapman, Cathy Linh Che, Sandra Doller, Brian Foley, John Gallaher, Anne Cecelia Holmes, Lily Ladewig, Heather Monley, GC Waldrep
What!
So you can order a print copy on our website: www.saltgrassjournal.blogspot.com
Only $5!
Please help us support our contributors and spread the word.
We will have an open reading month this June. We hope you submit.
Thanks,
Julia Cohen & Brian Foley
Editors, Saltgrass
www.saltgrassjournal.blogspot.com
27 Comments