December 9th, 2008 / 7:56 pm
Uncategorized
Ryan Call
Robot Melon wants your sentences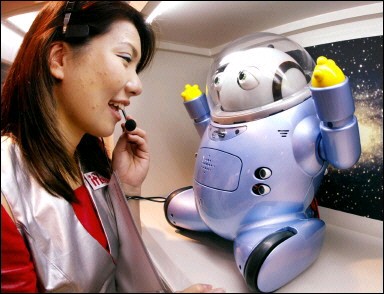 This from Stephen Daniel Lewis:
ROBOT MELON is opening special submissions for issue eight.

Issue eight will be smaller in comparison to other issues. We are asking people to send one sentence, or a few sentences focused intently on language. Make it interesting, think economy of words, think diction.

We will take the words we choose and do something with them involving jpegs and various Kansas locations. Yes we will be messing with what you send and you will have little say about it.

We'll accept sentences for issue eight until December 21st. But keep sending sentences after that date if the sentences are magnificent.
Think you're a 'master' of the sentence? An 'innovator'? A 'crank-turner'? A 'hhsfjadfg;kjadg'?
Write a sentence and send it.
Tags: robot melon, sentence
22 Comments