August 13th, 2010 / 12:36 pm
Uncategorized
Roxane Gay
The First Rule of Literary Magazine Club: Join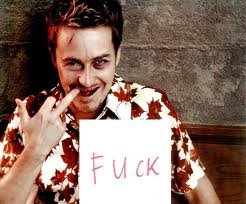 I've been thinking lately it would be interesting to have a book club where instead of books, the participants read and discuss literary magazines, both in print and online. So often, there is a tendency to read casually, without reflection, and while there's nothing wrong with that (I'm a fan), there are so many amazing magazines out there worthy of discussion. Often when I set an issue of a magazine down, I feel like I'm not done with it yet, like I want to talk about the writing I've just read but there aren't many people in my life who would be interested in hearing about expectorating orifices or the way that one writer used repetition in really interesting ways or how that other writer tells the sexiest stories or how the last poem in the issue was really quite terrible with a detailed rant as to why.
Is a literary magazine club something you would be interested in joining? What format would you like to see the club follow? What kinds of things should we talk about? What magazines would you like to read? Should we get matching outfits? What should we call ourselves?
I've just started thinking through the logistics of a literary magazine club. It would be great to alternate from month to month between print and online magazines.  I'd like to kick things off on October 1 with NY Tyrant 8. Who's with me? (If you are, drop me a line at roxane at roxanegay dot com and I'll keep you informed of what's what.)
ETA: Editors, if you want our club to read your magazine and want to offer members a discount, let me know!
99 Comments