September 26th, 2010 / 11:06 am
Roundup
Alexis Orgera
Le Scrap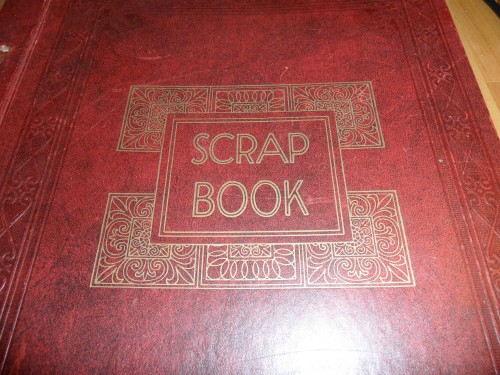 I'm feeling scrapbook-y this fine Sunday morning.
1. Insanity 101:
httpv://www.youtube.com/watch?v=dW3Roqmfr94&feature=related
2. There's a new issue of SpringGun out that includes an e-book and digital writing. I think this is one of the better new online lit mags.
3. Been fascinated lately by color photos from the 1930s. I didn't realize until seeing these how those beautiful Depression-era black and whites create distance between audience and subject. People become artful vs. real.
5. And finally, Tim Burton wrote an Ode to Johnny Depp a while back (of course he did), actually more of a commentary on the nature of Hollywood than anything else. It's cute, is all. This is from a book called Double Exposure, Take Three: A Gallery of the Celebrated with Commentary by the Equally Celebrated by Roddy McDowall. Bejeezus. But it was posted on Jezebel last week or something.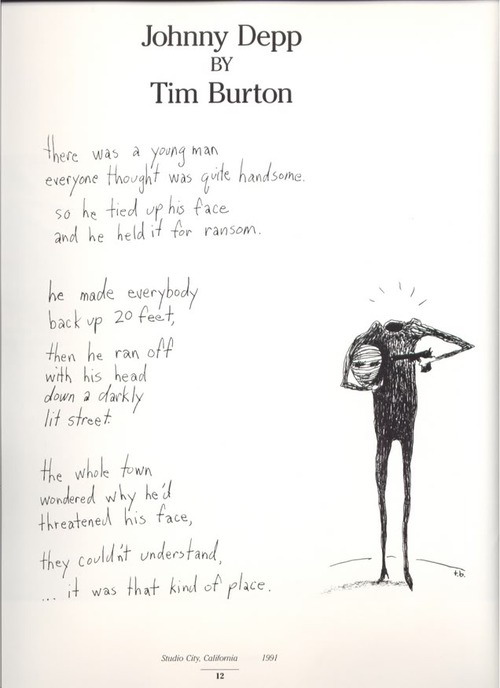 Tags: allen ginsberg, johnny depp, ren and stimpy, springgun press, tim burton
8 Comments