Sunday Service: Angela Veronica Wong Poems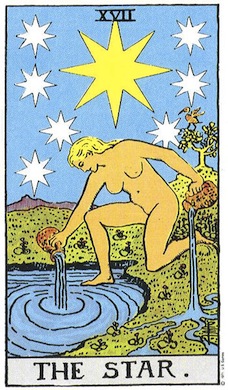 Elsa, IT'S OKAY. CRYING On The Bathroom Floor Is
Elsa, IT'S OKAY. CRYING on the bath-
room floor is a RIGHT of passage. You will
PRESS YOUR CHEEK against the bathroom tile and
find comfort in that irony. You will REPLAY THE
THINGS he said to you in those first 2 weeks
of dating. You will REMEMBER YOUR PLANS
to go to ———— together. IT WILL
FEEL like a condom on your heart. You
will DO THIS at least 17 times be-
fore you turn 35. EVERY TIME hurt-
ing will be different. You will EAT ONLY
WAFFLES and hope you lose twelve pounds. This is
a ritual YOU WILL CALL HEARTBREAK.
IT WILL DESTROY YOU LIKE NOTHING ELSE COULD.
Elsa When You Are Single This World Is
Elsa when you are single this world
is so amazing. It's like an enor-
mous penis. It PAYS ATTENTION. Your
nipples harden just thinking about it.
Everyone wants your vagina. Your nail
polish changes color according to
your emotions. Elsa when you are
single it never rains. You can get away
with the things girls do in public bathrooms.
Do you miss me, Elsa? My best ideas
with you come when I'm brushing my teeth. I
wouldn't worry about it. Instead spend
your time building syllabi, buying
wedding clothes. Wiping bug guts from walls.
Angela Veronica Wong is the author of how to survive a hotel fire (Coconut Books 2012). She is on the internet at angelaveronicawong.com.
These Elsa poems were inspired by The Star card of the tarot deck