Chin Music Press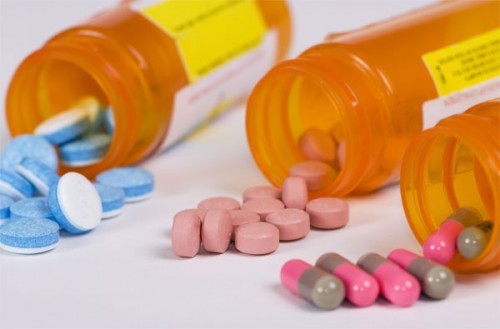 I often stumble across unique ways of exposing readers to new books. Chin Music Press (which I've discussed before here and here), has a pretty cool new program, BooksRx, where each quarter, a writer or artist curates a selection of independently published books and/or magazines around a theme. Their third installment, the Mardi Gras collection, will be available on the 21st and looking ahead, they want to incorporate titles from other presses. One installment is $40 and a yearly subscription is $100.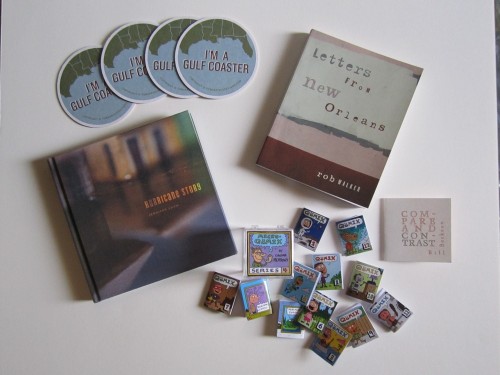 This seems like a great idea for indie publishers, who could band together and sell their books in curated, thematic packages. It will be interesting to see if this idea succeeds.What presses would you like to see participating in a venture like this?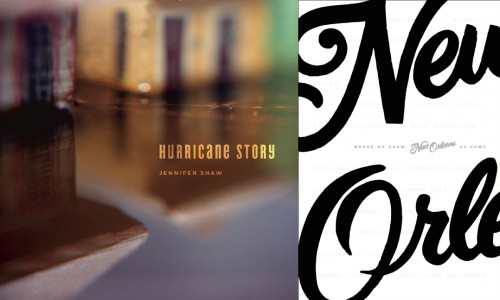 Since I first discovered Chin Music Press, and their philosophical and elegant title Oh, I've been interested in the books they publish because each title is produced not only as a book but as a well-designed art object. Their books use high quality papers, sharp page design, and full color printing for images. This attention to detail makes reading their titles a truly sensual experience.
Broken Levee Books, a Chin Music imprint, has in recent months released two compelling books about New Orleans post-Katrina–Hurricane Story by Jennifer Shaw and Where We Know New Orleans as Home edited by David Rutledge.