God Head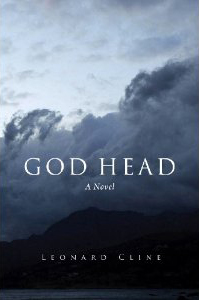 God Head
by Leonard Cline
Northern Illinois University Press, May 15 2012
168 pages / $16  Buy from Amazon or University of Chicago Press Books
This month, Northern Illinois University Press will release its republication of Leonard Cline's God Head. First published in 1925, Cline's debut work was received by enormous critical acclaim.
"Leonard Cline could write rings around a half dozen of our ten best novelists," proclaimed the New York World. "When a new novelist, who is really good shines forth, we are supposed to be first to review or, as you might say, revere him. Well, Cline is such a new novelist," affirmed the New Yorker.
Given his substantial literary merits, one wonders what had to happen to Cline to prevent him from achieving the iconic literary status of a Fitzgerald or a Hemingway.  As it turns out, a lot happened. Two years after the publication of God Head, Cline was convicted of manslaughter for shooting a good friend while drunk. Two years after that he died of heart failure. He was thirty-six.