Jericho Brown
So, for weeks now I've been promising excerpts reviews of contemporary poetry books and lit mags by students in my Deeper Poetics class. I'm consistently surprised and delighted by what they're up to. Here are a few snippets:
Helena B. on Darcie Dennigan's Corinna A-Maying the Apocalypse (Fordham U. Press, 2008)
Dennigan's book doesn't have anything so cheap as a moral. But in the crystalline strangeness and unfamiliar beauty of all of the poems; in the relationship between the poet and a young child (who may, in fact, be the child-self of the speaker herself) who each need the other desperately, and who agree to last; in the speaker's wry and insistent and self-deprecating self-awareness (that can be found in nearly every poem but is most noticeable in "Eleven Thousand and One" and "Interior Ghazal of a Lousy Girl") is some reassurance: that the world has already ended, that the world is always ending, and that we are still here. This is the kind of book that ruins me for doomsdays scenarios. May the ending of the world be half this beautiful.
Brandon V. on Lisa Jarnot's Night Scenes (Flood Editions, 2008)
Lisa Jarnot's Night Scenes begins with an epigraph out of Robert Duncan:
O, to release the first music somewhere again,
for a moment
to touch the design of the first melody!
Night Scenes is aptly preluded: sound and meter govern the poems in this collection. Jarnot pens the lyric—through implicit in the lyric poem is the myth of the proto-lyricist and first poet, Orpheus, and his songs of loss. Jarnot crafts scenes of sprawling fields and forests restful and bucolic and bathed in stars; these scenes, however, are as a dream, sung from a distance, projected like moonlight onto the page from Jarnot's ostensible (as first seen in the poem "Bar Course Excise Insensible") home in Brooklyn. Night Scenes is a searching, a reaching for that lost first music—and Jarnot takes up the task jubilantly, finding her melody in the wonder of the sensuous natural world.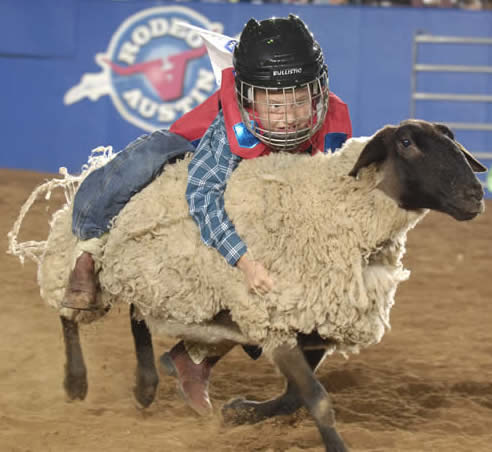 Today I went to two readings. The first took place at an independent bookstore in Houston. An independent bookstore is a bookstore owned by someone that is not in the 'mainstream,' I think. An independent bookstore is a bookstore that is not – actually, I'm not sure I know what an independent bookstore is. So, if anyone can explain that, then please do so. Anyhow, the reading was at Brazos bookstore. I arrived at the reading right before the first reader began to read. The first reader was Bradford Gray Telford, a poet with whom I work at the university. He read from his book Perfect Hurt from The Waywiser Press. Then read a poet by the name of Jericho Brown. He read from his book Please. Brad's reading was very funny. Jericho's reading was very sobering and sad; he read from his book Please. When I listened to Brad read his poems I felt really happy. When I listened to Jericho, I felt like I should punch myself in the throat. Many of his poems were about child abuse or something like that. Lynching came up too. I am doing a bad job describing his poems. I am sorry I cannot describe these poems. Brad's poems were funny to me. I remember laughing out loud several times at things he read. Brazos bookstore is clean, small, and has good lighting, which is good for people who want to come into the store and read. There are couches to sit in if you wish to read things you've pulled from the shelves. The shelves are organized and marked clearly; I saw a section labeled 'Politics' so I figured they were serious about being a bookstore. The space is small, but forgiving. During the readings I struggled with my bladder. I really had to pee badly. I finally got up and asked a bookstore worker if I could use the bathroom. He said yes and showed me where the bathroom was. I peed. When I got out of the bathroom, I heard clapping. I had left the reading room during the last poem. Everything was done. I had to pee badly because before the reading a friend and I had gone to a pub to throw darts. We had purchased and consumed two pitchers of light beer. I won one game of darts. He won four games of darts.
At Brazos I bought the latest issue of NOON.
After the reading, I drove to Poison Girl to attend the Poison Pen Reading Series. Antonya Nelson, a famous writer, was to read tonight. I met up with Gene Morgan at the bar. We drank beers and some whiskey. The Poison Pen Reading Series is famous in Houston. It has been recognized as an excellent reading series by newpapers in Houston. I went there once and listened to Joshua Beckman read. This was in February. He read from his new book. He read in a Vneck tshirt. Before the reading, Gene Morgan, Lily Hoang, and I sat at the bar and someone asked who was reading tonight, and a scruffy guy in a white Vneck undershirt said, 'oh, i am,' and introduced himself as Joshua Beckman, and I shook his hand. I am famous now.
However, tonight I did not leave the bar to go to the courtyard to hear the reading. Instead, Gene Morgan and I and some other people just had beers. So, this is not a review of the Poison Pen Reading Series. This is not really anything.
If you wish to review a reading, please email us a review of the reading. I think that would be fun.