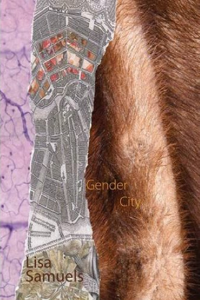 Gender City
by Lisa Samuels
Shearsman Books Ltd, 2011
114 pages / $16.00 Buy from Shearsman Books
Rating: 0.0
The epigraph(s?) of Gender City condenses what would be the otherwise unacknowledged or scattered cathectic charges of pavilions in a blank and anti-readerly moment as esoterically alarming as the discovery of age-weighted shelving practices, while utilizing the stylistic succor of regulative coolant (the wonderful Lisa Robertson) and aspirant fantasticality (New Zealand at Shanghai World Expo 2010). Spectrally efficient, these two quotes effect mutation and prove temporarily problematic: by brushing the bounds of a credible tele-cocoon with you, the writing soon coaxes out resentment for the rhetorical transposition in section one, that is, demoing a contrasting reader task, and projecting this actual loneliness backwards. This is not a question of inelegance, but a question, for me, of palling around with dissatisfaction beyond an intimacy that was never anything but that, a serif font that does the one like an I ["Homosocial fugue"], the first of nine content markers marking content that does not.