Pith & Amber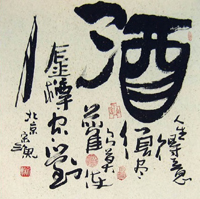 Pith & Amber
by Carah A. Naseem
Fugue State Press, 2011
102 pages / $12  Buy from Fugue State Press
Pith & Amber by Carah A. Naseem is full of texture and material, is performative, reaches language into the body of the reader. In response to the book, to the text, I will perform a reading in parts. First the outside of the book, its initial presence, its porous threshold. Next the first novella inside, scrape bark of the sycamore with your teeth; scrape the moon. Finally the second, longer novella, Cathay Umay. In all three movements: an attempt to meet with the book, to inhabit with the book the space of text, together to form a textbody, to allow the language of our textbody to scrape against my language and the language of Pith & Amber.
I. The Outside, the Initial Presence, the Porous Threshold
Handmade paper wrapped around the book. The skin of the book. The rough cut skin worn over the cover. The thick grain of its texture. Splinters in the skin, suspended in the skin. And the red obi around the skin. The paper and obi wrap, but do not contain, do not bind. When I look at the book, its skin is a thicket in which my eye is caught, my eye stuck full of the skin as it moves through to the image. The front image seen through the skin: blurred, dark shapes, symbols, writing, gathered around what almost looks like a face, two faces stitched together, the two faces of theater, and red blotches, blood drops, a mark left by a finger dipped in red. The back image seen through the skin: a dark landscape, an empty landscape, the smoke, the fog, the sky, the blurring of earth and sky.
I peel away the skin, hold just the skin in my hands, one side smooth, the other rough. I rub my hand over the rough side and one of the splinters in the grain sticks, clings to me for a moment, raises out of the book's skin into mine. I smooth it back down. I wrap the skin around my face, look through it at my room, look through the thicket of grain at my room, blurred. Small holes in the skin. Gaps in the grain. I leave the skin on the desk, it moves when the wind blows through my windows.
Comments Off

on The Scraped Tongue, the Skin Drum: Reading Pith & Amber by Carah A. Naseem
June 15th, 2012 / 12:00 pm