textile series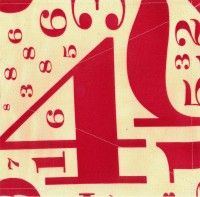 Eephus
by Kevin Varrone
Little Red Leaves, Textile Series 2012
$8 Buy from Little Red Leaves
[Begin with this.]
I did not know what a fungo was until I read Kevin Varrone's Eephus. This chapbook introduces names and facts in a way that makes you feel whomped,  but there is little flexing in all this whomping. The expertise that builds this book never feels "built up" or leering. Pause. Appreciation. Reflection: when people build up an expertise, it so often snowballs into an authority that drives off listening.  Not Varrone. Not Eephus. This poem is not a statistical rant. It's not even sports writing. It's an almanac. The best kind: the kind of almanac that comes out of Philadelphia.
Eephus sticks to the course of tumbling lyrical investigation—it's all graces and hushes and subtle goofs. The weight of a baseball (5.25 oz) gives way to meditations upon the wait of baseball, bound together as the avoirdupois of the game ("time passing is pretty much what baseball is all about"). Waiting:  for the bullpen to get warm, for the streak to end, for DiMaggio to roll over, for Ryan Howard to heal up.
The book by no means breaks in continuity from Varrone's earlier work, which has been called a Philadelphia trilogy. Pausing to ruminate over the city plans, Varrone observes that the city itself looked like a baseball diamond in its original conception.
So what's a box score?
It might be a personal cartography of the game, a language with dialects peculiar to whoever is holding that little pencil. In Varrone's case, this particular scoresheet merges into the portraiture of a city he has dedicated years to graphing. Varrone points us to a painting by Morris Kantor that sets the elevation from which the poem observes all the positions.