The Childhood of Jesus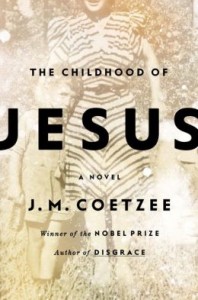 The Childhood of Jesus
by J. M. Coetzee
Viking, Sept 2013
288 pages / $26.95  Buy from Amazon
As someone who has recently come to Australia, I find the reviews of Coetzee's latest novel astounding. His early novels Life and Times of Michael K and Waiting for the Barbarians had readers and reviewers inferring the novels' South African racial and historical specificities, with neither being identified in the books. Reviewers of The Childhood of Jesus, however, have mainly commented on the novels' insular, literary and ageographical nature. Some reviewers have even gone so far as to say the novel is set in "an entirely Coetzeean universe" or a 'Novel-land.' Strangely, there has been an appalling lack of recognition of the book's Australian context.
Reviews of most of Coetzee's novels since he emigrated from South Africa to Australia have taken a similar tack. Many reviewers and critics have viewed his departure from Africa as being a departure from his usual themes of postcolonialism, nation and race. Coetzee's speech given upon receiving citizenship seems to contradict this, with him saying very publically that in "becoming a citizen one undertakes certain duties and responsibilities."
The Childhood of Jesus tells the story of middle-aged man, Simón, and young boy, David, who arrive by boat as immigrants in a Spanish-speaking country. Somehow in his previous life David lost his mother and on the journey to their new life Simòn vowed to help the child find her. Helped by the usual Coetzeean/Kafkan bureaucratic nightmare, the pair find accommodation, work and friends. In this new world, everyone seems to be an immigrant arriving by boat and none of them speak about their old lives.
Eventually Simòn finds a mother of sorts, Inés, for David and entrusts the boy to her care. Simòn continues to be heavily involved in the boy's life and acts as a kind of teacher to him. David however is not a willing student and has entirely novel ideas on mathematics and language, getting him in trouble with school and eventually the state.
Reading Childhood during an election period shortly after I arrived in Australia may have made me more keenly aware of the novel's Australianess. I appear to be almost alone in this thought though. After trawling through pages of reviews, I was staggered at the lack of writers connecting the novel to Australia's current political and sociological position. A few reviews make the connection briefly but swiftly move onto discuss Coetzee's high philosophical ideas.
One of the biggest areas of debate in past years in Australian politics has been the so-called "boat people". Numbers of refugees arriving in Australian illegally by boat have dramatically risen in recent years – although the numbers are not big enough to warrant the size of the debate. Many of these are ethnic Hazaras fleeing Afghanistan (a country that Australia has a military presence in).
"Family reunions" is another hot topic in Australian politics. This is where refugees who are already within Australia apply to have their family members who have not yet escaped their country join them in Australia.
Comments Off

on The Childhood of Jesus
October 14th, 2013 / 11:00 am