The Rome Review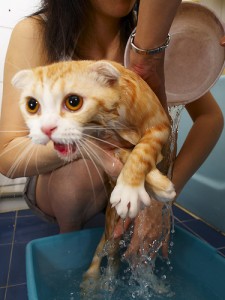 I emailed Tarek al-Hariri this (unnecessarily formal) email the other night after he commented on the post about his new journal, The Rome Review. He emailed me back and including a complete list of contributors for the debut issue.
Dear Tarek,

Thank you for commenting on my post at HTMLGIANT regarding The Rome Review.

I admit that it did not occur to me at the time that there had been a misunderstanding about Diaz being published in your journal. Thank you for clarifying that as well as providing for us a complete list of your contributing authors. That was much appreciated. I'll have to link to it or bump it to the front of the page to make sure the rest of our readers have a chance to see it.

Also, thank you for being patient with us. We're a rough crowd at times (both our contributors and our readers), and we like to gossip about things, to question them, to talk trash, etc. Everyone is kindhearted, but also opinionated over here.

I do sincerely wish you luck with the journal. I hope you can publish exactly what you want to publish.

Best,
Ryan
And here is his response:
Dear Ryan,

Thanks for the note; I really appreciate it.

We've received several submissions as a result of the publicity from your blog-post so we appreciate the attention! Blake Butler sent us an incredible piece; It's exactly what we're looking for.

I thank you for offering to link our author list. I've attached it.

"Everyone is kindhearted, but also opinionated over here." Thank god for that; you have no idea how refreshing that is, a lot of people in college here seem to have forgot how to feel and think a long while back.

Best,

-t
And here is his list of contributors for the debut issue:
Authors who have been accepted and will appear in the debut issue of The Rome Review:

Steve Almond, author of the short story collections The Evil B.B. Chow and My Life in Heavy Metal, the non-fiction novel Candy Freak and Not That You Asked

Marshall Boswell, author of Alternative Atlanta, Trouble With Girls and Understanding David Foster Wallace

Patrick Bouvet (translated by Frank Wynne), author of the poetry collections Canon, Direct, and Shot

Blake Butler, (pending) work has appeared in Ninth Letter, Willow Springs, Harpur Palate, and others.

Stephen Cushman, author of Heart Island, Princeton Encyclopedia of Poetry and Poetics (ed.)

Junot Díaz (interview), Pulitzer Prize-winning author of The Brief Wondrous Life of Oscar Wao and the short story collection Drown

John Domini, author of Highway Trade, Talking Heads: 77, Books and Rough Business, and Earthquake ID

Thomas Sayers Ellis (artwork and poetry), author of The Good Junk, The Genuine Negro Hero, Song On, and The Maverick Room

Norton Girault (fiction and poetry), has appeared in MSS, Crescent Review, Timbuktu, and Snake Nation Review

Rigoberto Gonzalez, author of Men Without Bliss and Other Fugitives and Other Strangers

Joumana Haddad, administrator of Booker-IPAF prize, author of Time For a Dream, Invitation to a Secret Feast and Two Hands to the Abyss

Mickey S. Hess, author of Icons of Hip Hop and Is Hip Hop Dead?

Roy Kesey, author of All Over and Nothing in the World

Nestan-Nene Kvinikadze, author of Ispahan Nightingales

David Means, O'Henry Prize-winning author of the story collections A Quick Kiss of Redemption, The Secret Goldfish and Assorted Fire Events

Aimee Parkison, author of the short story collection Van Windows

George Singleton, author of Work Shirts for Mad Men, The Half Mammals of Dixie and Novel

Eric Vrooman, fiction has appeared in Kenyon Review, The Cream City Review, Passages North, and Ninth Letter

G. C. Waldrep, author of Goldbeater's Skin and One Way No Exit

William Wall, author of This is the Country, The Map of Tenderness, Minding Children and Alice Falling

Daniel Wallace, author of Big Fish and Mr Sebastian and the Negro Magician

Jake Adam York, author of Murder Ballads and A Murmuration of Starlings
That is all. Carry on.
Uncategorized /
16 Comments
November 25th, 2008 / 6:55 pm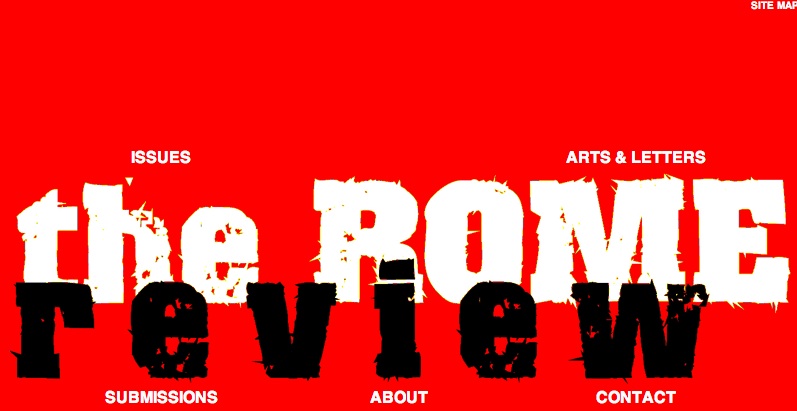 Via some other lit blog, I found this article, titled "Finding Tomorrow's Hemingway," about a new literary journal based at George Washington University. The new literary journal is called The Rome Review. Its founder, junior English major Tarek Al-Hariri, says, "It's like the New Yorker with 1/100th the circulation."
Other quotations from Al-Hariri include:
You can print today's Hemingway. That's not an accomplishment. We want to print tomorrow's Hemingway.
And:
We tend to not stick with a formalist writing style.
I first thought to post about this because Al-Hariri claims that The Rome Review is an "avant-garde publication." He wants to highlight "writers who use language in innovative ways." This sounded promising to me: an innovative journal based out of a university. The article even mentions Ninth Letter as one of Al-Hariri's influences. Exciting, right? But the first issue will include pieces by Junot Diaz and Seymour Hersh, which doesn't strike me as either 'avant-garde' or 'innovative.'
Sorry if I am, like Andrew Rigefsky, current editor-in-chief of the George Washington Review, a little skeptical. Rigefsky writes, in a letter to the editor, the following:
…it seems as though "Finding tomorrow's Hemingway" is an advertisement for al-Hariri, not his magazine.
Side note: I'd love to see a feud develop between those two journals.
I realize I'm criticizing a new literary 'venture' without having first read an issue, and for that I am sorry. And I'm all for new lit journals and stuff, but I feel like a lot of literary journals seek to publish innovative writing and then fall back on 'safe' and 'famous' names when they realize how hard it is to stay afloat. It's hard for a new journal to 'make it' without having some sort of claim to fame (balancing budgets requires seling issues, selling issues means building up some sort of audience, audiences tend to respond to big name authors), which is why so many solicit famous authors. I think I am trying to say something about intentions versus reality, but I'm not sure. 
Anyhow, I hope The Rome Review proves me wrong.
Here's the website. Submissions are now open. Send innovative work.
I don't know. What do people think?