Tiny Hardcore Press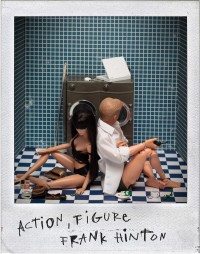 Action, Figure
by Frank Hinton
Tiny Hardcore Press, 2012
160 pages / $16.95 (paperback) $10.00 (ebook) buy from THP
Rating: 9.0
"I want my childhood back," Lili states. This may be the heart of the book. Aging is terrible. A curse is associated with accumulating years. One realizes youth wasn't wasted enough. With the sheer passage of time it becomes obvious life is not based on success. Characters in this book want to live. Success is a by-product of life, not the goal. Searches here involve the mundaneness of looking for work, of pleasing parents, and the surreal journey through bombed-out lonely streets to seek others to complete us.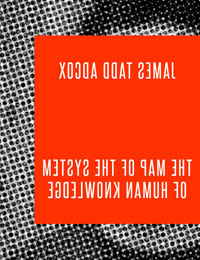 The Map of the System of Human Knowledge
by James Tadd Alcox
Tiny Hardcore Press, 2012
pages / $12  Buy from Tiny Hardcore Press
While The Map of The System of Human Knowledgeis in a lot of small pieces the work can be read as one unified work. Each part is situated on the eponymous map. Formally, each small part of text is tasked with defining a specific category of human knowledge. They do this with disarming simplicity while never addressing or naming the area of the map they represent. Instead, the system of human knowledge is outlined in an oblique or affective way. Each section of the book is a discreet and important section of the map as a whole to the extent that it is revealed in the book. Each piece works as a thing itself, but the effect of the work as a whole is different, as on a map, which allows for some feeling of context and scale. A single piece presented alone does little to evoke the feeling of accumulation that occurs when progressing through the work, but each piece is touching and worth considering on its own.
In  "History / Natural / Uniformity of Nature / History of Land and Sea" is in second person. The collection moves easily through points of view. Here the narrator addresses you as you hide in the bathroom from the older woman you picked up at an off season beach bar and you think:
"Maybe there will come a light down from the heavens and lift you bodily from this toilet seat and shake you back to sobriety and shine itself in your face and ask if you'd like a shave. Yes, you'll say. And you'll sit in God's own chair and he will take the blade and warm it under some hot water and ask how you're getting on and you'll say: Oh, you know."
Here salvation or transcendence shows up in a situation of kind of horrifying banality and shows itself as explicitly normal.  The "how're you getting on" is a kindly old-fashioned salutation that you can't help but answer with a passive platitude of your vague dissatisfaction indicating nothing. It's a weird fantasy and a weird way to take in stride communicating with this supernatural barber made of light that it works to make the situation satisfying, sad, devastating, even because it is defused. Even in the face of transcendence we're still "Oh, you know."
READ MORE >