Catherine Lacey
Ego much?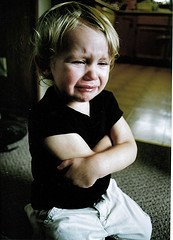 Let's say you're a successful writer-journalist with a reputation for calling people's shit. And let's say you're being interviewed by another journalist who mentions he doesn't care for a book you wrote. You:
A) Bite your tongue and make a mental note to hate his next book.
B) Laugh it off.
C) Throw your coffee in his face and storm out of the cafe.
D) Wait for that milkshake you ordered, drink it and then throw your coffee in his face and storm out.
If you're Matt Taibbi it turns out you choose C and follow up with a little big-tough-guy arm waving.
Um, seriously? I am waiting for this to not be true. Seems a little too melodramatic, even for a writer. Shouldn't this have happened over Twitter or something?
37 Comments