HTMLGIANT / Reviews
Jimmy Chen
I really like this cover illustration by Adrian Tomine for the New Yorker (Feb 25, 2008).  I like it so much that I'm going to talk about each frame right now. This will be sort of like 'brain storming.'
[Going in conventional reading order]
I. I like that the writer is female, kinda seems like it would be lame it if was a male. I like that she has a white Macbook because I'm always suspicious of people who have the more powerful RAM-type black Macbook. Is Apple trying to invert racism by making the black one better? I bet those post-its and pieces of paper on the wall are supposed to be notes, like "chapter. 4, Emile dies," or "no similes!"
II. I also like that the agent is colored (damn, I don't think "colored" is the right word — though I'm thinking more of "coloring book" since it's a cartoon). He seems either Indian or Filipino or Mexican. (Is it funny how you're either black, white, or brown — and how brown is 'every other race'?) I don't like how the binder-clip is in the middle of the manuscript, seems unrealistic.
Reviews
/
64 Comments
June 5th, 2009 / 5:05 pm
Matthew Simmons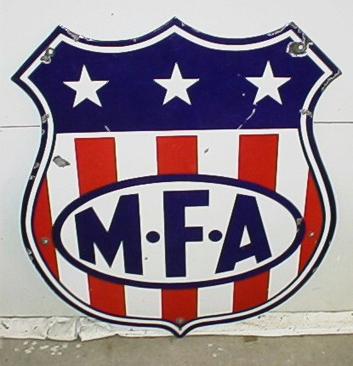 A book review from Louis Menand turns into a pretty evenhanded look at the age old question: Can writing be taught?
I stopped writing poetry after I graduated, and I never published a poem—which places me with the majority of people who have taken a creative-writing class. But I'm sure that the experience of being caught up in this small and fragile enterprise, contemporary poetry, among other people who were caught up in it, too, affected choices I made in life long after I left college. I wouldn't trade it for anything.
Reviews
/
10 Comments
June 5th, 2009 / 2:35 pm
Justin Taylor
Asketh and ye shall receiveth, Friends. Today we look at two Major Critics Writing for Major Magazines, who are Getting Down With the Young and Indie.
At Boston Review, Stephen Burt discusses and attempts to define an emerging school/movement/moment in contemporary poetry. He traces the [whatever]'s origins/motives/aesthetics back to Oppen, Creeley, and especially W.C. Williams's famous declaration that there are "no ideas but in things."
The poets of the New Thing observe scenes and people (not only, but also, themselves) with a self-subordinating concision, so much so that the term "minimalism" comes up in discussions of their work, though the false analogies to earlier movements can make the term misleading. The poets of the New Thing eschew sarcasm and tread lightly with ironies, and when they seem hard to pin down, it is because they leave space for interpretations to fit.
The poets Burt discusses include Jon Woodward, Graham Foust, and my friend Justin Marks, whose first book, A Million in Prizes, just came out this year. It's a long essay and will give you plenty to think about.
Burt identifies Flood Editions as the preeminent press of the New Thing poets, so it's sort of interesting that his essay doesn't mention Jennifer Moxley at all. But Moxley is given plenty of attention by Ange Mlinko, in the Nation Spring Books issue. Mlinko's review of Moxley's new book, Clampdown (Flood Editions; and yes, named after the Clash song) is illuminating and persuasive; it also does double-duty as a thorough introduction to Moxley's whole body of work. Subscribers and/or newstand buyers can also avail themselves of Joshua Clover's take on a new translation of Baudelaire's Paris Spleen by Keith Waldrop.
Also noteworthy is the poetry in the issue itself, including poems by Robin Blaser and Adrienne Rich. Also also, a not-poetry-related but Nation-related PS— Remember when my man Deresiewicz wrote this about James Wood? Well it seems to have peeved Vivian Gornick, and she wrote a long letter explaining just how and why. Her letter and Deresiewicz's response are both here.
Reviews
/
6 Comments
May 30th, 2009 / 10:24 am
Sam Pink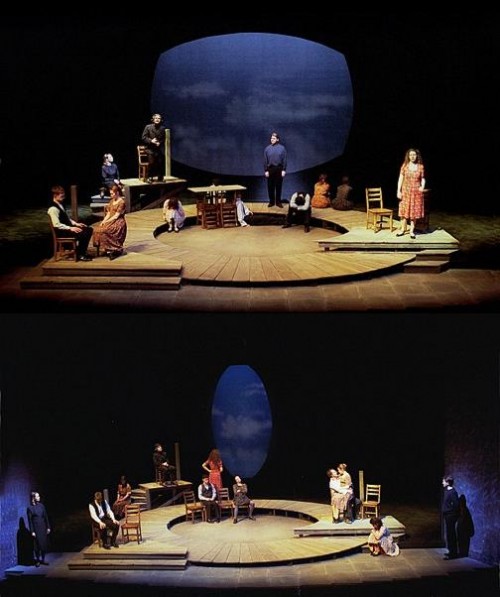 i don't remember when i first read dylan thomas' UNDER MILK WOOD. but i have read it three or four times. which means it's tied for most-read book with the instruction manual for the nintendo game BUBBLE BOBBLE. i don't really like dylan thomas' poetry but UNDER MILK WOOD is trill fucking good. i think if i took a picture of my face while reading it, i would look a lot like Squeaky Fromme when she was in court. UNDER MILK WOOD is a play about a small town and all the people in it. in order to account for things that can't be shown, dylan thomas institues random voices to help narrate shit. i don't want to spend a lot of time coming up with a review because that might ruin the book for me. so here are some random excerpts and my reactions.
(reactions after jump, take a peek!)
Excerpts
&
Reviews
/
30 Comments
May 27th, 2009 / 10:57 pm
Justin Taylor
httpv://www.youtube.com/watch?v=L2-zdxy2dpg&
Don't wait for the DVD extras! Watch them now. Books of poetry (and at least one novel) are "reviewed" with short bizarre bursts of cinema, intended to make you free-associate and baffle happily. I'm highly pleased to report that this latest installment contains a review of my poetry chapbook, More Perfect Depictions of Noise. Here's what they thought-
httpv://www.youtube.com/watch?v=F6Ht-Lsg_U4&
I say that video is the equivalent of one thumbs up. Also reviewed this issue is Bob, or Man on Boat by Peter Markus, To Hell With Sleep by Anselm Berrigan (the other video included in this post), and a shit-hell of a lot more. Check it out.
Reviews
&
Web Hype
/
4 Comments
May 17th, 2009 / 10:48 pm
Ryan Call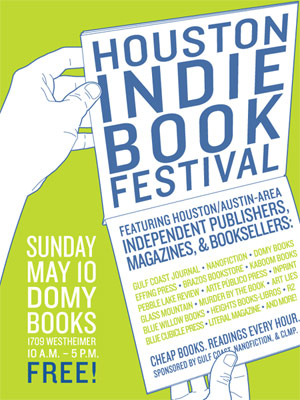 I missed my chance to attend last weekend's Houston Indie Book Festival because I was caught up in various Mother's Day events; however, I was able to get in touch, through Signe Cluiss, with Kirby Johnson, cofounder/coeditor of NANO Fiction and one of the organizers of the festival. I asked her if she would write some of her thoughts about the day, and after the break I've posted what she kindly sent back.
Reviews
&
Web Hype
/
15 Comments
May 15th, 2009 / 12:59 pm
Justin Taylor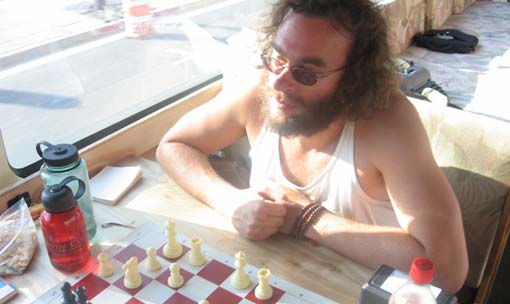 Which makes total sense to me. I mean what's not to love? Handler's extremely enthusiastic take on Take It, Beckman's new collection out from Wave Books, is in this month's Believer, but you can read it in full online here. I think Shake is still my favorite Beckman book, but the new one has a lot to be said for it, and Handler gets about as much into the tight confines of a one-page review as you can.
Also, here's a link to Beckman's author page at Wave. 
And here's a video of him reading. 
httpv://www.youtube.com/watch?v=3R70778g8DY
Author Spotlight
&
Reviews
/
12 Comments
May 8th, 2009 / 4:51 pm
Blake Butler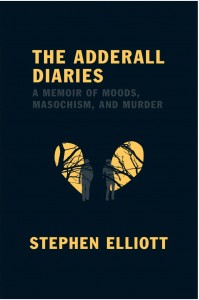 Head prognosticator of the ever-lovely Rumpus, one Mr. Stephen Elliott, author of, among other things, the amazing 'Happy Baby' that remains in my mind as one of the most brutal and visceral autobiographical novels I've read in the last 5 years, is offering folks potentially interested in checking out his new memoir forthcoming from Graywolf:
I have a few advance copies of my forthcoming true-crime/memoir The Adderall Diaries, to give out.

The book will be published in September, but if you send an email to adderall@therumpus.net I might send you an advance copy (I also might not, we'll have to see how this goes, I've only got a couple). Here's the hitch, if I mail you a book I'll also email you the address of the next person to send it to. You have a week to read it, then you have to send your copy to the next address. First class postage is $3.04. So this is not totally free.

In your email please include your address and a little bit about yourself. Priority given to people who are verifiably real.
Anybody interested in taking Mr. Elliott's fine offer up and reviewing the book for us here at the Giant, please contact Stephen and see if you can wrangle a copy, and let me know. :)
Either way, this is one to get excited about.
Reviews
/
5 Comments
May 6th, 2009 / 12:58 pm
Justin Taylor
(Previous entries in this series: Part 2, Part 1.)
It's been a long couple of weeks for me, slogging toward the end of my teaching semester. I'm coming to you live right now from the basement of Murray Hall, New Brunswick NJ, for probably the last time until September. It's a nice little office, as windowless cold rooms go, but I can't say I'll be sorry to be apart from it all summer. Anyway. Yesterday I finished grading my students' last homework papers, and in a half hour I give them their final, which I spend all of tonight and tomorrow grading, so I can be done by Wednesday. What does all this mean? It means that I had a bit of time this morning to actually read something that wasn't student work. So I whipped out my copy of NOON, uncapped my Krispy Kreme coffee, settled into my window seat, and picked up where I left off.
Reviews
/
48 Comments
May 5th, 2009 / 1:44 pm
Ryan Call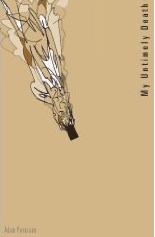 Adam Peterson, coeditor of The Cupboard and author of My Untimely Death, visited Houston today. He flew into Houston this morning. He walked into my office around, like, 1:30pm or something. We talked about stuff. Then I went to teach my intro lit class, and he checked into his hotel room. Then we met up again after my class and drove to The Menil to look at art. Then we met Gene Morgan for burgers. Then we drove with Gene Morgan to Poison Girl for a few drinks and met up with Brian Rod of The Joanna Gallery. Then I drove Gene Morgan home, and then I dropped Adam Peterson off at his hotel, and I drove myself home.
This is a quick review of Adam Peterson's chapbook My Untimely Death from Subito Press. Thank you for reading this post.
Adam Peterson's My Untimely Death is a small, perfect-bound chapbook of 43 pages. The cover design is minimal, simple, and exciting: a block of something (lead?) crashes downward across the front page, smoke and fire billowing behind it, to strike Adam Peterson on the face, if he were standing just off the page.
The fifteen texts in the chapbook tell of various ways that the narrator has arrived at an untimely death: death by block of lead falling from the sky, death by long fall, death by bubble bath, death by malfunction, death by roo-roo.
Death by ex-lovers.
Reviews
/
10 Comments
April 10th, 2009 / 2:02 am