HTMLGIANT / Reviews
Justin Taylor
(Did you miss Part 1?) Yesterday I taught Ernest Hemingway's very short story "A Very Short Story" to my English 101 class. It was a pretty successful venture, I think. After teaching the story twice in as many hours, I got on the 4:26 New Brunswick->Penn Station train, and read "Pet" by Deb Olin Unferth.
There may not be quite a PhD dissertation to be written on similarities between Hemingway's and Unferth's work, but all the same, I found myself dwelling on how my two tours through "A Very Short Story" seemed to have primed me for  "Pet," which I heard Unferth read once but hadn't yet myself read on the page. 
Reviews
/
20 Comments
April 9th, 2009 / 11:54 am
Justin Taylor
A few days ago, the Poetry Foundation published "Show Your Work!" an essay by Matthew Zapruder, in which he calls for a sort of renewal of the spirit of poetry criticism. You should read the whole piece for yourself, but here's the part that I take to be his thesis:
Critics can do one of at least two things. The first is simply to insist that something is good, or bad, and rely on the force of personality or reputation to convince people. The second is to write, with focus and clarity, about how the piece of art works, what choices the artist has made, and how that might affect a reader. Only then can the reader grow to meet work that is unfamiliar, that he or she does not yet have the capacity to love.
In short- Yes, absolutely. For more, flip to page A16.
Reviews
&
Web Hype
/
43 Comments
March 31st, 2009 / 10:31 am
Justin Taylor
Getting excited about the new issue of a magazine or journal is easy enough, but sustaining that interest is a more difficult proposition. Look at your book shelf right now- how many of the "awesome new issue[s] of" whatever it was at the time end up getting abandoned three-quarters, or halfway, or a third of the way through? Today I want to introduce you all to something that I hope will become a regular feature on HTMLGiant. (And not just a feature I write– any of us can do this, and on your own blogs, you can too.) Friends, meet COVER TO COVER, in which I (or YOU) walk the walk of digging your favorite journal by committing to actually read the entire issue from start to finish. For the first COVER TO COVER, I have chosen NOON #9, the tenth anniversary edition of Diane Williams's and Christine Schutt's perpetually awesome literary annual. I've chosen NOON in part because I just think they're great (there are few magazines I would rather read from COVER TO COVER) but also because I think that literary annuals are especially dependent on a self-motivated readership, people interested and willing to engage with the publication over a sustained period of time. After all, this will be the "new issue" for twelve full months. 
After the jump, I issue my first report on what's been read so far: Clancy Martin, Kim Chinquee, Brandon Hobson. Also, Augusta Gross's artwork!
Reviews
/
16 Comments
March 27th, 2009 / 3:48 pm
Ryan Call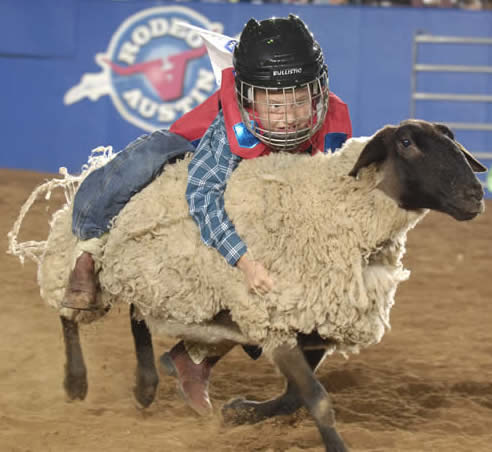 Today I went to two readings. The first took place at an independent bookstore in Houston. An independent bookstore is a bookstore owned by someone that is not in the 'mainstream,' I think. An independent bookstore is a bookstore that is not – actually, I'm not sure I know what an independent bookstore is. So, if anyone can explain that, then please do so. Anyhow, the reading was at Brazos bookstore. I arrived at the reading right before the first reader began to read. The first reader was Bradford Gray Telford, a poet with whom I work at the university. He read from his book Perfect Hurt from The Waywiser Press. Then read a poet by the name of Jericho Brown. He read from his book Please. Brad's reading was very funny. Jericho's reading was very sobering and sad; he read from his book Please. When I listened to Brad read his poems I felt really happy. When I listened to Jericho, I felt like I should punch myself in the throat. Many of his poems were about child abuse or something like that. Lynching came up too. I am doing a bad job describing his poems. I am sorry I cannot describe these poems. Brad's poems were funny to me. I remember laughing out loud several times at things he read. Brazos bookstore is clean, small, and has good lighting, which is good for people who want to come into the store and read. There are couches to sit in if you wish to read things you've pulled from the shelves. The shelves are organized and marked clearly; I saw a section labeled 'Politics' so I figured they were serious about being a bookstore. The space is small, but forgiving. During the readings I struggled with my bladder. I really had to pee badly. I finally got up and asked a bookstore worker if I could use the bathroom. He said yes and showed me where the bathroom was. I peed. When I got out of the bathroom, I heard clapping. I had left the reading room during the last poem. Everything was done. I had to pee badly because before the reading a friend and I had gone to a pub to throw darts. We had purchased and consumed two pitchers of light beer. I won one game of darts. He won four games of darts.
At Brazos I bought the latest issue of NOON.
After the reading, I drove to Poison Girl to attend the Poison Pen Reading Series. Antonya Nelson, a famous writer, was to read tonight. I met up with Gene Morgan at the bar. We drank beers and some whiskey. The Poison Pen Reading Series is famous in Houston. It has been recognized as an excellent reading series by newpapers in Houston. I went there once and listened to Joshua Beckman read. This was in February. He read from his new book. He read in a Vneck tshirt. Before the reading, Gene Morgan, Lily Hoang, and I sat at the bar and someone asked who was reading tonight, and a scruffy guy in a white Vneck undershirt said, 'oh, i am,' and introduced himself as Joshua Beckman, and I shook his hand. I am famous now.
However, tonight I did not leave the bar to go to the courtyard to hear the reading. Instead, Gene Morgan and I and some other people just had beers. So, this is not a review of the Poison Pen Reading Series. This is not really anything.
If you wish to review a reading, please email us a review of the reading. I think that would be fun.
Reviews
/
22 Comments
March 27th, 2009 / 2:00 am