Matthew Simmons
Bad Houses
I found an interesting parallel in the two films from The List that I rented this weekend. They were Kiyoshi Kurosawa's Cure and Roger Watkins's The Last House on Dead End Street.
Central to both films are abadoned, decrepit buildings. In Cure—a serial killer film that is more about mood and psychological tension than the gorefest that is LHODES—it's an old hospital.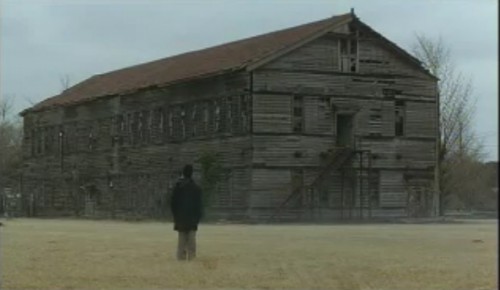 The movie's killer has a tiny apartment filled with books and cigarette butts. He has been an obsessive, and the room is filled floor to ceiling, a mess. He has, by the time viewers encounter him the first time, abandoned the obsessions that made him who he is. He appears to have no memories. He considers himself empty, a shell. The abandoned building, the old hospital, then, becomes the natural setting for the film's climax. Before that, killer and cop meet in a rundown asylum for criminals. Tiny room, decaying walls, water leaking in.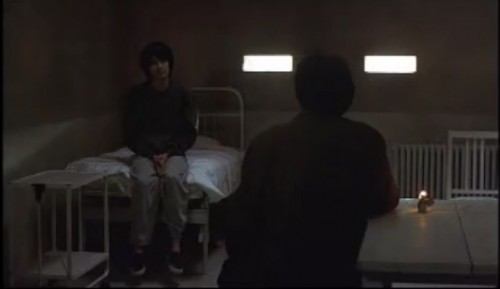 ***
The Last House on Dead End Street's abandoned, decrepit space is an old college. It's discovered by a psychopath bent on revenge for the year he has just spent in jail. (I have to say, the revenge he takes is well out of proportion for a year in the lockup. But exploring deeply the character's motivation was surely a small part of Watkins's process.)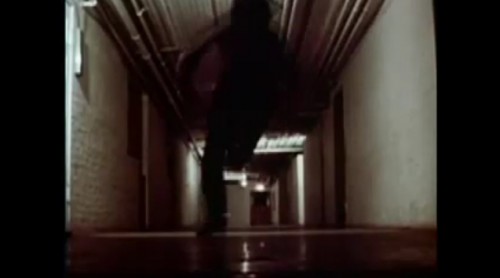 Each room in the place—large and small—is repurposed by the killer and his crew as the building becomes a location for the production of snuff films. In one scene, an interior window, sans glass, becomes an impromptu Punch and Judy stage.
***
What is it, then, in an old building that amplifies terror? Because an abandoned building is a symbol of failure? Because it is empty and once was not? Because things fall apart? Because it is dark?
Gaston Bachelard said, "A house that has been experienced is not an inert box." It holds impressions of its occupants. It remembers.
In its way, it remembers everything. An abandoned building, then, is one that has seen multiple failures. The crimes of serial killers and psychopaths are simply an added layer of dust. The abandoned building did nothing to save its last owner's failure. It will do nothing to save you, either.
Tags: cure, gaston bachelard, last house on dead end street
56 Comments