Matthew Simmons
Matthew Simmons lives in Seattle.

This year, I went on a small, self-financed West Coast book tour. As a tool to market my book, it was not terribly successful. Ah, well.
As a vacation, though, it was wildly successful. There were some things on the West Coast that I had wanted to see, and I got to see them. I saw The Winchester Mystery House. I saw The Esalen Institute. I saw The Madonna Inn. I saw molting seals. I saw The Watts Towers. I saw The Museum of Jurassic Technology. And, best of all, I finally got a chance to see and use Deaver's Great Chain of Being. READ MORE >

Here's something to keep in mind if you happen to be in Michigan next February.
On February 17, 1974, at a VFW Hall in Grand Rapids, Michigan, The Nail Bombs played their only show. They played for 11 and one half minutes. They played three songs. There were 19 people in the audience. All 19 started their own bands within two weeks of seeing The Nail Bombs play. Shows played by the bands formed by the 19 people who saw The Nail Bombs play inspired more bands. Those bands inspired more bands. Those bands inspired more bands. Thus, The Nail Bombs are an index case of much of the Midwest's punk rock scene. (Sure, The MC5. Sure, The Stooges. But remember: with music, multiple ears are available to be infected, and multiple strains infect. The Nail Bombs were a strain. An powerful strain.)
No one knows who The Nail Bombs were. No member of the band has ever stepped forward and said, "I was a Nail Bomb." No one has even attempted to do so as a hoax. They never recorded a record, or even made a little demo. There was at one point a tape of the show—the only audio evidence of the existence of The Nail Bombs—but it has been lost, and now there remain only some fragments of a transcript. (Fragments will appear at the end of this post.) READ MORE >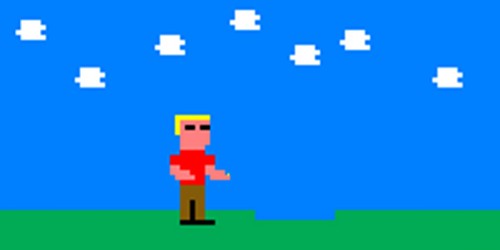 One of the things I'm noticing lately is that I'm, I think not just a little sick, but completely sick of narrative video games. Or at least I am sick of games that have big, ambitious narratives.
Because I'm sick of big, ambitious narrative video games, I've found myself playing discrete-narrative, gameplay-centric little indie games. And old games.
So that's why I've been thinking about Chaser 2 again. READ MORE >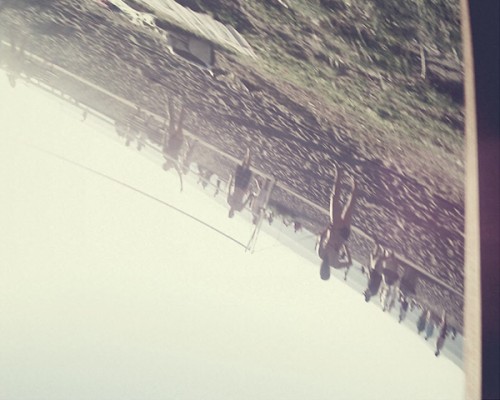 In my last post, I mentioned that I wanted to write a little bit about the actor and singer Marcus "Marky" Kelly, who had minor-but I think significant-career in show business from the late 1950s through the 1960s. The highlight of it all was, of course, his teen idolhood in the early 1960s. I had assumed Kelly was gone for good, and quite possibly dead, until I discovered a movie called Filtered Water (director unknown, writer unknown, producer unknown, actors unknown) in my mailbox a few months ago. The movie featured an old actor who I think might be Kelly.
But let me make it clear: I am not 100% sure that the old actor in Filtered Water is Kelly. There are, however, clues. There is a physiognomic similarity-Kelly had bright blue eyes, and a signature half-smile. The actor in the film has bright blue eyes, and a familiar half-smile. There is the timeline-Kelly was born in 1940, and the actor appears to be in his 70s. (And I know this because my folks are in their 70s, and if I look at an old picture of my Dad and a new one, old pictures of Kelly and a screenshot of the actor look to have an uncannily similar progression. The same wrinkles, the same advancing tenderness to the eyes, the same added colors in the complexion. If its him, he's aged like my dad has aged.) And there is the voice. The actor's voice sounds like what Kelly's voice would sound like if it fell apart and was rebuilt. Like a voice does when we age. READ MORE >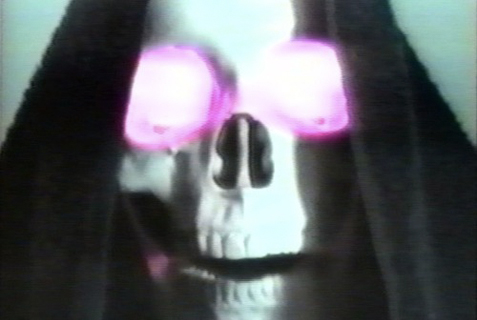 Center Rest
(Dir. Antonio Johns)
I saw this on a train. I was traveling from Seattle to Portland by train, and the person sitting next to me asked me if I wanted to watch a movie with him. READ MORE >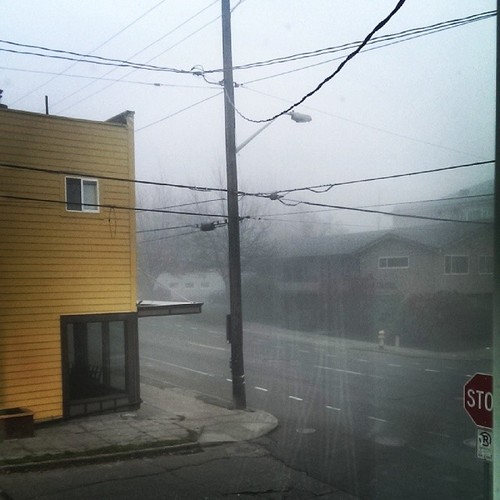 We had some plans but an unexpected medical procedure canceled those plans. READ MORE >