Matthew Simmons
Everything all at once: As a Friend by Forrest Gander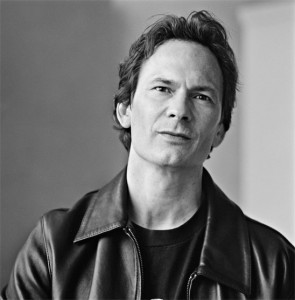 I've been struggling for a while to put into words what I think is going on in the third section of Forrest Gander's slim, remarkable novel As a Friend.
The book is broken into four sections. In section one, Les—the book's subject—is born. In section two, Clay—a friend—talks about the events that led up to his betrayal of Les. In section four, we read comments made by Les, outtakes from a film someone was making about him.
The birth section is an overture—character comes to life and book comes to life at the same time. A moment on the book's timeline and its consequences.
The Clay section is a look at this remarkable person. Les is a land surveyor and a poet. He is an out-sized individual. Clay is gives readers a longer timeline—Les over the years Clay knew him. It's also past tense. Clay has some perspective on Les's life and his death. (Les commits suicide after Clay betrays him by telling Les's wife about his relationship with another woman.)
The fourth section let's Les speak for himself. Outtakes from a movie. Edited highlights.
But the third section is the one I've had trouble with. Not because it's not good. It's beautiful. It's lots of little sections in the voice of Sarah, the woman Les was seeing behind his wife's back, and the woman Clay—of course—is half in love with. All Sarah's sections are directed at Les, her dead lover:
The subtlety of your visual attention. You could alert me or change the subject with a contraction of your iris.

Almost after you've walked past it, snagging the dirty Kleenex from the table and bending down, without slowing, to pick up a dead spider I noticed days ago and meant to sweep up and then forgot. That economy of your gestures. The multiplying purpose.

Natural strategist.

Love solves nothing, but your love made me appear to myself.

Remember when I was lying on your lap and you cleaned my ears with a Q-tip? What a strange, complex intimacy, your at once maternal and sexual tenderness.

The Transverse Lute Position.

Leon Thomas with Oliver Nelson in Berlin, yodeling through "Straight, No Chaser."
(A debt clearly owed to Markson.)
The thing about this section is that it doesn't feel linear. It doesn't seem to have a beginning and end on the stories timeline. It is a cataloging of Sarah's thoughts about her relationship with Les, and they are in the past tense, so we have a sense that they started to accrue at the moment of Les's death, but even as the chapter ends, I get a sense of it as unfinished.
It's like a baseball field. At home plate, there is the focus of a 90 degree angle. The outfield walls are the "end" of the field, sort of. But also, if someone can hit a ball hard enough, the ball leaves the field, and can keep going. Really, it can go on forever from that single point. Until the end of the Universe. And her cataloging can go on as long as she lives.
So it's something else. And I think I've decided that what it is is that all of these thoughts exist unspoken and they all exist all together all at once. The author is the only reason the chapter exists. Sarah knows every element of this catalog. But she hasn't made sentences out of any of it. They are just things she knows before she has assigned language to them.
All of them, all at once. Like this, a video someone made of every song from Megadeth's Peace Sells…but Who's Buying album played all at once:
httpv://www.youtube.com/watch?v=_QlL1o3sBdk
Every once and a while, you can start to pluck a chorus out of it. That's how section three of As a Friend reads to me.
26 Comments