Matthew Simmons
The Spoiler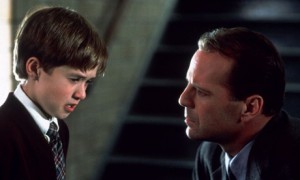 Recently, Alice Hoffman had a bit of a blow-up over a bad review that gave away too many plot points. (Also, the review was not altogether positive.) So, she argues something like this:
"Critics, don't spoil my plots. I control the release of information, and am careful about how things unfold."
After I read Never Let Me Go by Kazuo Ishiguro, I read some of the critical reviews and author spotlights that came out with the book and they almost all gave away a significant piece of information about it—a piece of information that Ishiguro does not himself mention (though it is hinted at, of course) until page 80. At an author event, I asked Ishiguro about it, and his shrugged it off. He didn't care. He argued something like this:
"The 'mystery' in the plot is not important, but instead the mystery of the characters is. The book is not about the idea that drives the plot, but the way the characters live in the world I have created for them."
Is someone right here? I really don't know. Is Hoffman suggesting that the pleasure of reading her book is primarily in following the plot? And that if we know what happens, we'll be disinclined to read it? If Ishiguro doesn't care about what the critics revealed about his book, why did he wait for 80 pages to reveal it himself? The revelation was, in my reading experience, a very powerful one. Is he wrong to be fine with a critic depriving a reader of that powerful experience?
Are these two unrelated situations that I am throwing together?
28 Comments