Lily Hoang
To Blurb, to Flail, to Fail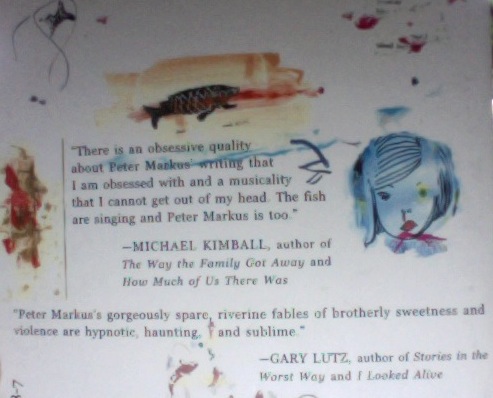 The technical definition of blurb is: "A brief descriptive paragraph or note of the contents or character of a book, printed as a commendatory advertisement, on the jacket or wrapper of a newly published book."
But the first use of the word, in 1914, by G. Burgess, defines blurb as "a flamboyant advertisement; an inspired testimonial."
Blurbing is its own art. There are people who blurb books in magical ways, paring down an entire book into a few glowing sentences. I can think of quite a few writers who do this with real flair: Joyelle McSweeney, Brian Evenson, Gary Lutz, etc. They make blurbing seem easy, effortless. I call them magicians.
Recently, I've been asked to blurb a few books. Each time, I suffer. I come up with a few words I want to use and construct sentences around those words. To me, blurbs are puzzles. They are games. I try to make sense out of non-sense. The books I'm blurbing are not nonsense. I am nonsense. The words I've chosen are nonsense. They don't adhere, but I attempt to force them together. It's fun. It's painful. I am reminded of a smaller version of myself jamming puzzle pieces together, even though I know they will not fit.
There have been several posts here on reviewing, which is itself a sufferable, glorious task, but reviews allow for more words, more exploration. Even the shortest reviews are hundreds of words longer than the average blurb. Mark Twain said something like: I didn't have to write you a short letter so I wrote you a long one instead. And Blaise Pascal said something like: My Reverend Fathers, my letters were not accustomed to follow so closely, nor to be so widespread… I've done it longer than because I have not had time to make it shorter. (That is a bad translation. I had to use the Google translator because I don't know French.) I'm not trying to make a value judgement here. They are two completely different forms. Nor am I even saying that longer is easier than shorter. After all, my favorite books are long, sprawling, Proustian. I'm just saying short is difficult. Very difficult.
What do you look for in a blurb? Do you look for a description of the book? Something about the content or form? Something else? Something more ethereal? I mean: blurbs don't sell books, right? Or do they? Have you ever bought a book because of its blurb?
Tags: blurb
15 Comments