Guest Post: Aubrey Hirsch
Unteaching in the Creative Writing Classroom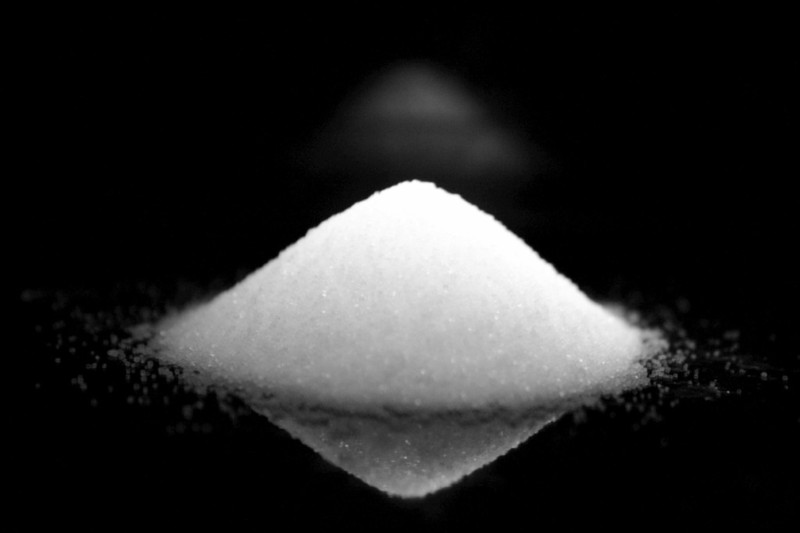 We do a lot of teaching in writing classrooms, but we also do a lot of unteaching. This is particularly true in introductory creative writing classes, where a large percentage of our work is undoing what teachers before us (in elementary and high school) have done.
I want to be clear that I'm not picking on English teachers here. Both of my parents and many of my friends are English teachers and I have the utmost respect for them. They do great work exploring the history and meaning of literature in their classrooms. Typically, though, they are not themselves devoted to the craft of imaginative writing. They're literature scholars who are asked (sometimes against their will) to do a unit or two on creative writing as part of their curricula. Wisely, teachers in such situations often use the "Creative Writing Unit" as an opportunity to hone students' skills in spelling, grammar, punctuation, vocabulary, and other fine points of the language. While they may be better off in terms of vocabulary and punctuation skills, there are often negative consequences for their creative compositions.
Below are some examples of these unintended consequences. These are bad habits I've seen young writers bring into my classroom and how I've tried to help them break free.

Bad Habit #1: The student writes like Charles Dickens, Herman Melville or (gulp) William Shakespeare.
English classes are often the only places where students are exposed to literature-as-art. But they are too frequently asked to write their own stories and poems without ever seeing the work of their contemporaries. When all the emphasis is placed on the canon, it's natural that they make the mistaken assumption that all creative writing soundeth liketh this.
The Fix: Luckily, this one has an easy fix. By showing students stories and poems published in the last decade (or year, or month, or week) you can open their eyes to the vernacular of their generation and open a discussion about how every writer writes in the voice of her time.
Bad Habit #2: The student describes everything from the inside of her character's closet to the nametag on the barista serving him coffee.
English teachers forced into tours as creative writing teachers look for objective criteria by which to evaluate imaginative writing. Somewhere along the line, descriptive writing got elevated to the top of the rubric. I know when I was a student every metaphor I wrote got a "good metaphor!" note next to it—not because it was a good metaphor (usually it wasn't), but because it was a metaphor at all. It's training like this that causes students come into our classes thinking all descriptive writing is good writing.
The Fix: This is where the phrase "significant detail" comes in handy. Show your students the different between any detail and significant detail and watch their word counts drop dramatically.
Bad Habit #3: The student refuses to use the word "said," opting instead for colorful alternatives like squealed, quizzed, growled, or erupted.
When I was in fifth grade, I was given a short story with all the dialogue tags turned to blanks, mad-libs-style, and asked to fill in each blank with a unique word. I was great at it. Fast-forward to college when my first writing teacher circled all my colorful speech tags and write "What are you thinking with these?" in giant letters on my story draft. Learning a million synonyms for the word "said" is very useful for SAT prep, but not as useful in story-telling, where the writer is trying to remain as invisible as possible.
The Fix: Looking closely at some examples of real story dialogue usually clears this one up. How often do accomplished writers use a word other than "said" or "asked?" When they do, why is it being used? I often combine this with a lesson on tagging dialogue with action beats, rather than straight dialogue tags.
Bad Habit #4: The student confuses provocative writing with sensationalist writing and turns in stories filled with drugs, gun violence, and graphic sex scenes.
I didn't understand why high school classrooms had such strict rules about what students could and couldn't write about—until I started teaching in one. It turns out those "rules" are really laws meant to catch troubled kids before they do something drastic. Any red flags (like drugs or violence) in a student's writing must be immediately reported to the principal and, sometimes, CPS. Unless a student is actually trying to call for help, she is advised not to write about these things. The unintended consequence is that these darker subjects have hypnotic power and as soon as students are allowed to explore them, they will. In the student's mind, an "adult" story is about sex, drugs, or violence.
The Fix: I like to help students recapture a bit of their youthful spirit by showing them very grown-up stories that deal with tamer topics. For example, ZZ Packer's brilliant story "Brownies" takes place at Girl Scout camp. Ron Carlson's "Bigfoot Stole My Wife" has a silly title and, yes, features Bigfoot, but the sophistication of this little story is impossible to ignore.
Bad Habit #5: The student thinks that all his creative writing should get an A simply for completion, because creative writing cannot be judged by any objective criteria.
Since the goals of creative writing in the English classroom are to practice formatting, grammar, punctuation and the like as well as to explore creativity on a personal level, students are given high marks for doing just those things. This works for the high-school English class, of course, but in a class devoted to creative writing at any level, the goals are different. In upper-level creative writing classes, we move away from private acts of expression and toward a clearly-defined audience we want to reach with our words. There is always some inherent subjectivity when evaluating works of art, but this does not mean that every grammatically-correct story deserves an A.
The Fix: It's important to be clear with students about what you value in a story/essay/poem. In an intro class, I usually start with a blanket statement asking that stories be creative, well thought-out, and demonstrate clear effort. Then, as we tackle different craft elements week by week (character, setting, dialogue, etc.), I remind them that I'll be looking for them to demonstrate the same craft elements effectively in their own work.
Since the funding that would be needed to put creative writing teacher-artists in every high school in America is unlikely to appear—these problems aren't likely to go away. It's possible that by making them explicit in our creative writing classrooms, though, we can go some distance towards changing the mindset with which students approach both their own creative work and their reception of others'.
Aubrey Hirsch has taught creative writing at Colorado College, Chatham University, the University of Pittsburgh and at Pittsburgh CAPA: A Creative and Performing Arts Magnet School. Her own creative work has appeared in journals like Third Coast, Hobart, PANK, SmokeLong Quarterly, The Los Angeles Review, and others. You can learn more about her at www.aubreyhirsch.com.
24 Comments