Having just finished week three of the fall semester, I thought I'd share a list of the films I've screened (so far) for my "Introduction to 20th Century Experimental Short Stories" class.
I open every class session by arriving about ten minutes early and starting up an experimental film, so as students trickle into the classroom they can transition out of the ordinary and into our "unique learning environment" — which is my clever way of saying "very strange class" — plus, I like making interdisciplinary connections between the texts we're reading and other art forms, as a way of creating and extending a wider conversation around the idea of artistic experimentation in general.
Anyway…
On the first day of class the students were met with Ryan Trecartin – P.opular S.ky (section ish) (2009), which is a really good way to blow minds right off the bat.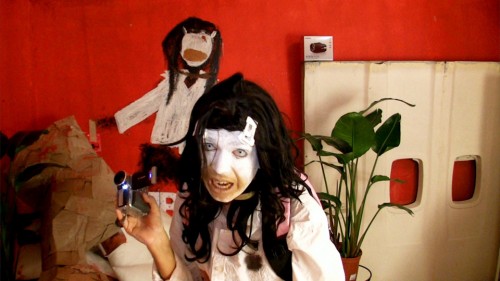 From there, it went like this…
Abigail Child – Mercy (1989)

Ken Jacobs – A Tom Tom Chaser (2002)

Man Ray – Emak Bakia (1926)

Ernie Gehr – Serene Velocity (1970)

Negativland – No Other Possibility (1989)

Luc Moullet – Genesis of a Meal (1977)

Today was David Lynch – Twin Peaks (1990)

and Monday will likely be Leslie Thornton – Jennifer, Where Are You? (1981)