Such Times by Christopher Coe
I read Coe's I Look Divine earlier this year after reading about his connection to the Lish workshops and deciding he seemed like my kind of writer. With his first book, I was absolutely correct; it's a spare portrait of two brothers via one's memory, and the prose is some of the tightest and most touching I'd read in months. Such Times is Coe's last book, and its primary concern is the AIDS epidemic and its effect on the lives of three young gay men. It's a tragedy because Coe himself died of AIDS in the 90s, and I have no idea why this book is so attractive to me at the onset of summer. (…)
#2 of The Quarterly
Again, because of Lish, I started buying up old issues of The Quarterly on the internet from time to time and have been making my way through them. There's no preamble in these, no discussion of authorial intent, just a nice slim edition from Vintage that immediately thrusts you into the most powerful short storytelling voices in the late 80s. I recognize hardly any names in this one, which will probably mean they'll all meld together even more so than the last, but I don't care. The stylistic efforts being made between these pages are fucking huge.
The Sluts by Dennis Cooper
This year was sort of fucked in the face by an extremely fast reading of Cooper's George Miles Cycle—I intended to write something about it and continue to fail immensely—followed by an equally quick reading of the first Grove Press paperback edition of Sade—the major face-fucking then being done by Philosophy in the Bedroom. I've been a fan of Cooper's for quite some time now, and have read most of his books except for this one. I saw a list somewhere of books that sort of warped Ariana Reines' perspective, and this was on it, so I'm real excited.
Helen and Desire by Alexander Trocchi
I'm kind of a fucking moron cos I read Cain's Book before really thinking about Trocchi as an entity and though I definitely loved that book I find myself out of sorts now to construct the career of this elusive Scottish madman. "Helen and Desire, the best known of Alexander Trocchi's erotic novels, is a highly compelling sexual odyssey following the adventures of the book's female narrator, Helen Smith. Her experiences fluctuate from highly-charged erotic escapades to ones of extreme degradation." (the cover) Again, I have no solid reason as to why I gravitate towards potentially devastating works of literature when it's really nice outside, but these are the times we live in and I will probably enjoy this book a lot. Whoever introduced my copy of Cain's Book (it's upstairs and I don't want to Google it or anything) said that he and Trocchi used to worship—above most any novel—Samuel Beckett's Molloy, which is a personal favorite, so I'll probably read and quasi-enjoy all of this dude's stuff.
An Unquiet Mind by Kay Redfield Jamison
I read a piece by Jamison in a class on censorship awhile ago to stir up a debate about whether there's any substance to the argument that the best artists are fucked up psychopathic drug shooting perverts. Her argument (far expanded in her book on manic-depression in the arts, Touched with Fire) seemed to be one that admits figures like Byron, or Van Gogh, certainly experienced paralyzing depression at times throughout their life, but that it's quite dangerous to assume this is a prerequisite for artistic genius. This book, An Unquiet Mind, is a memoir about her own struggles with bipolar disorder, and as she's one of the foremost authorities on the subject, I've been looking forward to sitting down and reading it for awhile.
Two titles from Tiny TOE Press
I've already read both of these several times, but I know for certain I'll be rereading Austin Nights, and Heart of Scorpio, at some time in the coming months. The first is one of the best portraits of modern relationships I've ever read and I really fucking enjoy the way these books feel so I tend to keep 'em around. Austin Nights was my first acquaintance with Tiny TOE Press (who, full disclosure, is putting out my novel in the coming months) and alongside Matthew Savoca's I Don't Know, I Said, is one of the first books that comes to my mind when I think of literature about what it means to be in love after the turn of the 21st century. The second is a slim boxing masterpiece translated from the Spanish into English with manic bursts of the interiority of what it means to be a fighter. I try to read some well-wrought sports literature every once in awhile and alongside Bernard Malamud's The Natural this was one of my favorites in a long time.
Revenge, Eleven Dark Tales by Yoko Ogawa
I received this book awhile ago to review and because I'm a failure/shithead I never got around to it. What drew me in was this, from the press release, "An aspiring writer moves into a new apartment and discovers that her landlady has murdered her husband. Years later, the writer's stepson reflects upon his stepmother and the strange stories she used to tell him. Meanwhile, a surgeon's lover vows to kill him if he does not leave his wife. Before the lover can follow through on her crime of passion, the surgeon will cross paths with another remarkable woman—a cabaret singer whose heart beats delicately outside of her body. When the surgeon promises to repair her condition, he sparks the jealousy of another man who would like to preserve the heart in a custom tailored bag. Murderers and mourners, mothers and children, lovers and innocent bystanders—their fates converge in a darkly beautiful web that they are each powerless to escape." Now, I've read a bit of the book already, and I don't think I would've used such hyperbolic terms to describe its contents, but if you take the bare bones of the above blurb it's basically spot on. Also, it should be noted that the copy I have has a cover the likes of which I've never felt in my life. I don't know what kind of paper it's printed on, and I don't care, sometimes I just sit around petting it and completely lose track of time. I hope in the future this is what books are made of.
Night Games by Arthur Schnitzler
I've been slowly making my way through all the books that inspired Stanley Kubrick films, and any interesting critical material connected to them. This led me to reading Dream Story—the novella upon which Eyes Wide Shut is based—a few months ago and I was so impressed that I decided to pick up a collection that contains Dream Story, several other novellas, and a handful of short stories by an extremely captivating writer. I'm not sure why this guy isn't more popular.
Will Oldham on Bonnie "Prince" Billy
I really love books like this, and wish interesting musicians/artists would do this sort of thing more often. It's basically a 'conversations with' collection with portions of interviews and such that make up a kind of laid-back memoir or biography by the prolific singer/songwriter. I dunno, I enjoy this guy's music a lot, and the book seemed like fun, so I bought it last winter and will read it this summer. This is what I will do I guess.
Imaginary Magnitude by Stanislaw Lem
I had a professor a few years ago who taught a great deal of strange twentieth century European authors, and one of the books we read was Lem's Solaris. One day, the professor came in and read a 'fake' introduction/synopsis of a book on teaching English to bacteria, and when everyone in the class became duly fascinated, he passed around the book for our perusal. The book was this one, and it contains several pieces like this one that introduce books Lem might've liked to see written/published in the coming years, as well as a piece about a military supercomputer that attempts to tackle philosophy. I'll take it and I'll probably sit under a tree in the sun laughing and laughing and when somebody approaches to ask what the hell my problem is I'll kiss them and encourage them to try the new Cheez-It crackers that feature a sprinkling of Tabasco!
***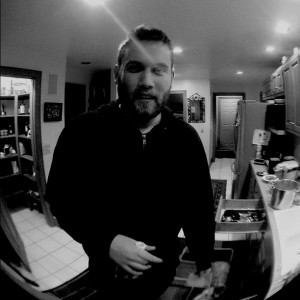 Grant Maierhofer is the author of Ode to a Vincent Gallo Nightingale, and The Persistence of Crows (Fall 2013, Tiny TOE Press). He lives in Wisconsin with two dogs and a cat.
Tags: Grant Maierhofer, reading list, summer reads