reading list
With the last of the SUMMER READS, the wonderful Anna Joy Springer tells us about her summer reading:
(in case you missed any, check out all the SUMMER READS here)
***
For many literary arts and criticism professors, winter break is the time to read yummy light novels, while summer is time for texts that ask for more interaction. This summer I will read some things that require fuller attention than I can give during the school year, when I'm reading and analyzing student drafts.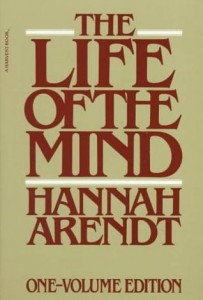 I will read Hannah Arendt's The Life of The Mind, finally. I've read the first two chapters, and I'm so glad to have saved her til now, so I can remember what boldness of inquiry and depth of offering look like.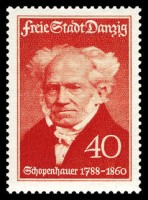 Arthur Schopenhauer's The Emptiness of Existence: "This cannot possibly be true says The Heart and even the crude mind after giving the matter (not-being for thousands of years, then being alive for a few decades, then not-being for thousands of years again) some consideration." Because I recognize that sense if spiritual befuddlement and want to know more about possible connections btwn Germam Romanticism and Buddhism (and which Buddhism?)
Merce Rodoreda's The Time of The Doves, translated by David Rosenthal, a Spanish civil war novel by a beloved Catalan lyric prose writer, called "the most beautiful novel published in Spain since the Civil War" by Gabriel Garcia Marquez in early 1980's and recently given to me by Aaron Cometbus because it illustrates an overlap between our very different literary tastes. (Graywolf Press)
Such Times by Christopher Coe
I read Coe's I Look Divine earlier this year after reading about his connection to the Lish workshops and deciding he seemed like my kind of writer. With his first book, I was absolutely correct; it's a spare portrait of two brothers via one's memory, and the prose is some of the tightest and most touching I'd read in months. Such Times is Coe's last book, and its primary concern is the AIDS epidemic and its effect on the lives of three young gay men. It's a tragedy because Coe himself died of AIDS in the 90s, and I have no idea why this book is so attractive to me at the onset of summer. (…)
#2 of The Quarterly
Again, because of Lish, I started buying up old issues of The Quarterly on the internet from time to time and have been making my way through them. There's no preamble in these, no discussion of authorial intent, just a nice slim edition from Vintage that immediately thrusts you into the most powerful short storytelling voices in the late 80s. I recognize hardly any names in this one, which will probably mean they'll all meld together even more so than the last, but I don't care. The stylistic efforts being made between these pages are fucking huge.
The Sluts by Dennis Cooper
This year was sort of fucked in the face by an extremely fast reading of Cooper's George Miles Cycle—I intended to write something about it and continue to fail immensely—followed by an equally quick reading of the first Grove Press paperback edition of Sade—the major face-fucking then being done by Philosophy in the Bedroom. I've been a fan of Cooper's for quite some time now, and have read most of his books except for this one. I saw a list somewhere of books that sort of warped Ariana Reines' perspective, and this was on it, so I'm real excited.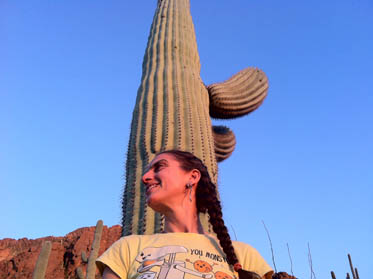 Jen Hofer gives us her summer reading list:
***
The War Before: The True Life Story of Becoming a Black Panther, Keeping the Faith in Prison and Fighting for Those Left Behind, Safiya Bukhari, ed. Laura Whitehorn (The Feminist Press, 2010)
WITH
Pantera negra. El arte revolucionario de Emory Douglas, ed. Sam Durant (Alias, 2012)
A phenomenal collection of Black Panther Party newspaper covers and BPP posters and graphics by Emory Douglas, all translated into Spanish along with essays by Bobby Seale, Sam Durant, Kathleen Cleaver, St. Clair Bourne and Colette Gaiter. The history of the Black Panther Party and its tremendous power to instigate autonomous structures of mutual aid and community solidarity, accompanied by the history of the state repression that sought to obliterate The Black Panthers and other groups like them is absolutely relevant to contemporary struggles around race, class, incarceration, immigration, access to resources, and government repression today. If you have any question about that, or about the complexities of working within radical movements, The War Before should help to reinforce the sense that questions will abound always.
Grace Period: Notebooks, 1998-2007, Aaron Kunin (Letter Machine Editions, 2013)
Here you will find at least two worlds, and then some. In an interview conducted by Tom Fleischmann in Seneca Review, Aaron Kunin said: "Is my interest in the gesture of withdrawal from the world compromised by the worldliness of the speaker positions in my writing? That is a real problem. The solution is dualism. Where in the world can I go that isn't in the world? I can't. To get out of the world, I need at least two worlds. That is the paradox of misanthropy: in rejecting society, you project another one."
Fair warning: Aaron Kunin's notes are totally addictive.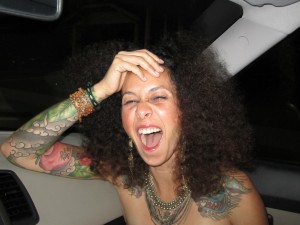 What Melissa Chadburn is reading this summer:
***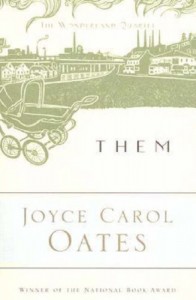 An oldie but goodie that I can't wait to return to this summer:
THEM by Joyce Carol Oates
Because it's sprawling and epic and takes it's time and the tone of it all feels like the hottest day I ever had in Shreveport Louisiana, where the bugs gave me blisters and time passed like molasses and sometimes you want books in summer to never end like that –it's an infinity book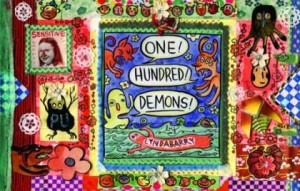 One that's been out for awhile that I look forward to cracking open for the first time:
A HUNDRED DEMONS by Lynda Barry (Sasquatch Books, 2005)
Because I can't believe I haven't done it yet and because Lynda Barry makes me feel safe to be me and reminds me the why of it all—that it's fun and life affirming and an act of love.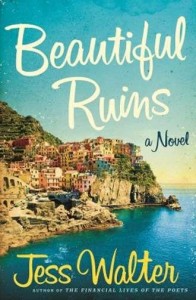 One I've read recently that is perfect perfect for the beach:
THE BEAUTIFUL RUINS by Jess Walter (Harper Perennial, 2013)
Because half the time you'll marvel at the thing, how the hell is he doing this you'll say with it's mind bending structure with it's POV twists and turns, it's trans genreness. Then other times an honest passage like,
"This is a love story, Michael Deane says.  But, really, what isn't? Doesn't the detective love the mystery, or the chase, or the nosy female reporter, who is even now being held against her wishes at an empty warehouse on the waterfront? Surely the serial murderer loves his victims, and the spy loves his gadgets or his country or the exotic counterspy. The ice trucker is torn between his love for ice and truck, and the competing chefs go crazy for scallops, and the pawnshop guys adore their junk, just as the Housewives live for catching glimpses of their own Botoxed brows in gilded hall mirrors, and the rocked-out dude on 'roids totally wants to shred the ass of the tramp-tatted girl on Hookbook, and because this is reality, they are all in love—madly, truly—with the body mic clipped to their back buckle, and the producer casually suggesting just one more angle, one more Jell-O shot. And the robot loves his master, alien loves his saucer, Superman loves Lois, Lex, and Lana, Luke loves Leia (till he finds out she's his sister), and the exorcist loves the demon even as he leaps out the window with it, in full sorrowful embrace, as Leo loves Kate and they both love the sinking ship, and the shark—God, the shark loves to eat, which is what the mafioso loves, too—eating and money and Paulie and omertia—the way the cowboy loves his horse, loves the corseted girl behind the piano bar, and sometimes loves the other cowboy, as the vampire loves night and neck, and the zombie—don't even start with the zombie, sentimental fool; has anyone ever been more lovesick than a zombie, that pale, dull metaphor for love, all animal craving and lurching, outstretched arms, his very existence a sonnet about how much he wants those brains? This too is a love story. "
— these passages get you to throw down the microscope and pick up the mirror. Oh it's me he's talking to. Me. Me. Me. READ MORE >
Kevin Killan's summer reading picks:
***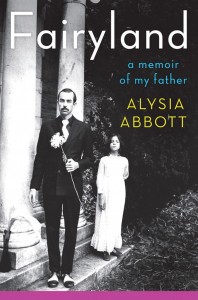 While waiting for Dodie Bellamy's Cunt Norton to appear from Les Figues later on this summer, I'll recommend a few books I know are already out.  Fairyland, by Alysia Abbott (Norton) is the memoir of a young woman who grew up in the Haight-Ashbury, the only child of a single gay dad, and what happens when AIDS comes in to blow up her fragile world once again. Steve Abbott was a talented poet, thinker, novelist—and the man who coined the expression "New Narrative,"—one of my very first friends here in San Francisco. He'd be proud of the way his beloved and beautiful daughter has returned him to the world he left.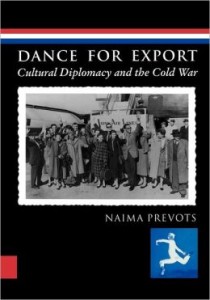 I've been reading Dance for Export: Cultural Diplomacy and the Cold War with much pleasure this weekend and last. In recent years I've come to understand generally that the Cold War of my youth impacted just about everything in culture too, as well as ideology, and that the US government secretly poured zillions of dollars into a propaganda game against the Russians to convince the world that, say, US abstract art was better than old-fashioned social realism. Naima Prevotz' dance history brings us unto the Betlway and Manhattan boardrooms where specialized panels met to debate which US dance troupes were worthy of international exposure (Martha Graham, Jose Limon), and which were too avant-garde (Alwin Nikolais) or too politically suspect (Katherine Dunham). In general the US has always been eager to show the rest of the world what nice guys we are, and what great artists, and you know, for years I believed it. Now I see it's all been a charade of spy vs spy, money vs. money.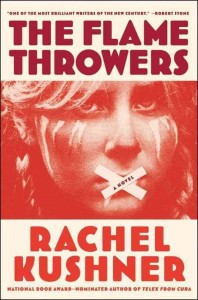 Some of this general background plays out in Rachel Kushner's new novel The Flame Throwers—a book that needs no introduction from me but a stunning one nevertheless. I'm one who loved Telex from Cuba and have resented the years that have limped on by while I've been slavering for a new Kushner novel! Now here it is and I'm still in awe. Her novel of a woman driven by speed and curiosity to flout transnational borders in the service of avant-garde art reminds me so much of one of my old favorites, Joan Didion's Play It As It Lays. But it's as if there where a Joan Didion who knew about art instead of finding it, like all modern practices, ridiculous and appalling.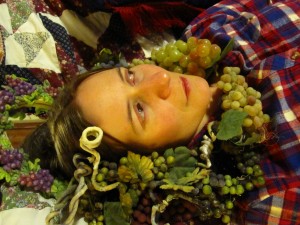 Amina Cain's summer reading recommendations:
***
Work from Memory by Dan Beachy-Quick and Matthew Goulish (Ahsahta Press, 2012)
My first three recommendations are books I myself plan to read this summer (and you should too!) and this one is at the top of my list. Work from Memory is in response to In Search of Lost Time by Marcel Proust, and Goulish is a performer whose work with Goat Island I've loved as much as any of my favorite books and those performances have taught me as much about writing as reading has. I'm also fond of Dan Beachy-Quick's work because of what feels to me like a deep calmness within it. I can only imagine the territory the two of them cross into here.
Murder by Danielle Collobert, trans. Nathanaël (Litmus, 2013)
This is a short novel I've been waiting for all year, dedicated reader of Danielle Collobert (and Nathanaël) that I am. Another title by Collobert, It Then, is one of the most brutal books I've ever encountered, performative in its brutality and fragmented in a way that is more elegant than I thought fragments could be. Murder was written during the Algerian war and originally published by Éditions Gallimard in 1964, and from what I can tell, looks closely at the severity of human existence.
Johannes Göransson shares what's he's reading this summer:
***
This summer I'm reading: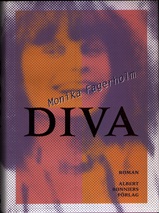 Monika Fagerholm's novel Diva: It's a novel about this girl Diva who does some crazy stuff, but it's also about a whole cast of characters, such as TruthMary and her sister Kari. Kari loses the ability to speak so she tries to re-learn it by listening to recordings of herself saying basic sentences, which Diva hears through the wall (they're neighbors). And her hair grows really long so she lets it out and the neighborhood boys climb up on it. Years later Kari lights herself on fire in a telephone booth. The book is written in this incredibly cyclical style, where the same story gets told over and over, slowly revealing more and more details. I don't think this book has been translated, but some of her more comprehensible books have been translated: American Girl and Glitter Scene. I'm going to read those too.
Diva is one of the key texts in Maria Margareta Osterholm's critical book, Ett Flicklaboratorium i Valda Bitar (A Girl Laboratory in Selected Pieces), which explores the figure and aesthetics of the girl as it pertained to Swedish literature. Osterholm also introduced the term "Gurlesque" to Swedish culture, and this term has generated a lot of discussion in the newspapers and has helped draw attention to some of the best young Swedish writers, such as Aylin Bloch Boynukisa and Sara Tuss Efrik. So I'm going to read this book.
Comments Off

on Johannes Göransson's SUMMER READS
June 11th, 2013 / 11:00 am
Brian Evenson on his summer reading…
***
First of all, if this is the third summer that you've convinced yourself that this summer that this summer you're really going to read Infinite Jest instead of just pretending to read it, it's time to burn the book. The first summer it really could have happened. Last summer, even, it could have happened, but by this time the jest is on you. You're better off reading:
Bough Down by Karen Green (Siglio Press)
Her moving, powerful and haunting book about her husband Wallace's suicide and its aftermath.
Troublers by Rob Walsh (Caketrain)
This is one of the strongest, funniest, and oddest story collections I've read lately, the kind of book to give you faith in the form again. Well worth the attention.
The Ballad of Ballard and Sandrine by Peter Straub (Subterranean Press)
This is a sharp and strange little novella. If you can't find the Subterranean Press edition, it's $2.99 for Kindle or in Issue 56 of Conjunctions.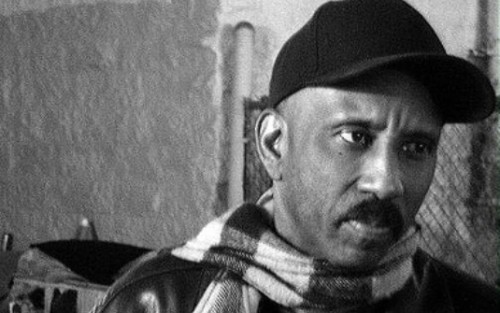 Poet Will Alexander's summer reads:
***
Black Mirror: The Selected Poems of Roger Gilbert-Lecomte, by Roger Gilbert-Lecomte, Trans. David Rattray (Station Hill Press, 1991)
Rasa, by Rene Daumal (Norton, 1982)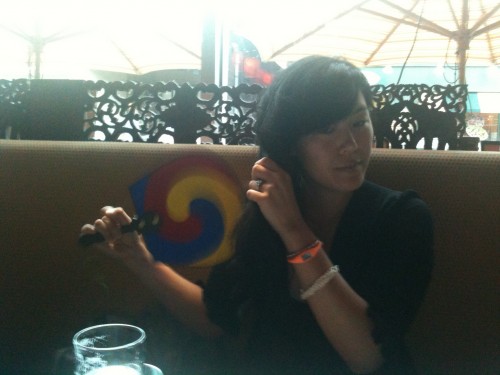 Today Sueyeun Juliette Lee shares some of her summer reads:
***
We Come Elemental by Tamiko Beyer (Alice James Books, 2013)
I'm very excited about this text. A queer ecopoetical exploration of landscape and being, of bodies and transformations all set in relation. I'm very interested in these ideas, in how we collaborate with our environments…how our bodies are practices set loose among a landscape that is constantly being iterated with us.
I think Tamiko is a FREAKING GREAT poet and someone I've had my eyes on for a while. She actually once submitted a short manuscript for Corollary, and it got snatched up elsewhere!! That's what happens when I move at glacial speed. Sigh. But I'm super excited her work is getting more attention. She's a major player!!!
Impressions of Africa by Raymond Roussel and Death and the Labryinth by Michel Foucault
An old friend of mine used to LOVE Roussel. I resisted reading him for a long time, and I've dipped in and out, but I'm ready to make a little study. I'm stymied by the fact that I don't read/speak French, and I think to really appreciate all of Roussel's language games, you have to have a nuanced understanding of French syntax and vocabulary. That said, I think the dissonance in reading Roussel in English will still be of interest, and having Foucault's study of Roussel's writing strategies can help illuminate some of the conceptual parameters and frameworks Roussel was working in.
I'm not someone who uses much language "play," per se in my work, but it's something I'm of course very interested in. What writer isn't?!?! Some of my friends and former classmates write this way–I'm thinking of Lawrence Giffin and Steve Zultanski. And they do it so elegantly–with wit, irreverence, but also devastation there, too. A quick plug–Zultanski's Agony (BookThug) and Giffin's Christian Name (Ugly Duckling) are AWESOME and so devastating in their own ways. I was surprised by the depth of feeling these works actually evoked in me.