Kevin Killan's summer reading picks:
***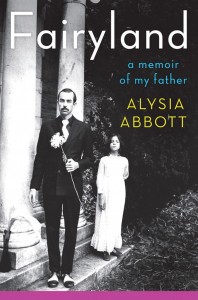 While waiting for Dodie Bellamy's Cunt Norton to appear from Les Figues later on this summer, I'll recommend a few books I know are already out.  Fairyland, by Alysia Abbott (Norton) is the memoir of a young woman who grew up in the Haight-Ashbury, the only child of a single gay dad, and what happens when AIDS comes in to blow up her fragile world once again. Steve Abbott was a talented poet, thinker, novelist—and the man who coined the expression "New Narrative,"—one of my very first friends here in San Francisco. He'd be proud of the way his beloved and beautiful daughter has returned him to the world he left.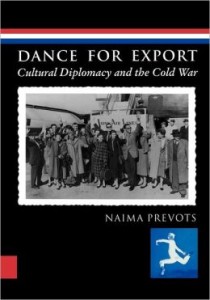 I've been reading Dance for Export: Cultural Diplomacy and the Cold War with much pleasure this weekend and last. In recent years I've come to understand generally that the Cold War of my youth impacted just about everything in culture too, as well as ideology, and that the US government secretly poured zillions of dollars into a propaganda game against the Russians to convince the world that, say, US abstract art was better than old-fashioned social realism. Naima Prevotz' dance history brings us unto the Betlway and Manhattan boardrooms where specialized panels met to debate which US dance troupes were worthy of international exposure (Martha Graham, Jose Limon), and which were too avant-garde (Alwin Nikolais) or too politically suspect (Katherine Dunham). In general the US has always been eager to show the rest of the world what nice guys we are, and what great artists, and you know, for years I believed it. Now I see it's all been a charade of spy vs spy, money vs. money.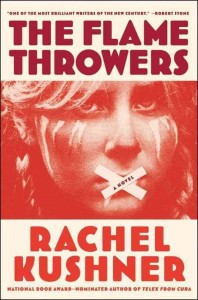 Some of this general background plays out in Rachel Kushner's new novel The Flame Throwers—a book that needs no introduction from me but a stunning one nevertheless. I'm one who loved Telex from Cuba and have resented the years that have limped on by while I've been slavering for a new Kushner novel! Now here it is and I'm still in awe. Her novel of a woman driven by speed and curiosity to flout transnational borders in the service of avant-garde art reminds me so much of one of my old favorites, Joan Didion's Play It As It Lays. But it's as if there where a Joan Didion who knew about art instead of finding it, like all modern practices, ridiculous and appalling.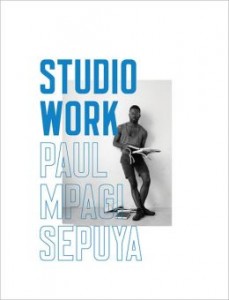 I'm also studying the reflective, analytical pages of Studio Work by the talented US photographer Paul Mpagi Sepuya. The expansiveness and calm one associates with reading Thoreau's journals is realized again in this, a record of a year's production of an artist at a residency program in a huge city (the Studio Museum of Harlem from 2010 to 2011). The men and women who visit him there pose in a space lambent and warm in a wonderful array of neutral light. Behind the camera, the mind composing these shots is nimble so his visitors look engraved and brilliant, each ready for his or her own commemorative coin, as though conscious that he is stamping their image on a slice of eternity. As the months wear on, the year-long structure takes on some of the narrative power of a novel, and the characters of the faces and bodies assume the anagogical weight of, say, mid-period George Eliot. What I would give for even a fraction of his gift.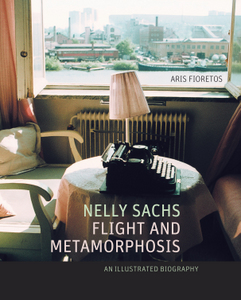 I plan to finish this summer a book I've been too disturbed to read for very long at a time, the life of Nelly Sachs, the Jewish poet who fled Hitler's Germany in 1940 for a life of mental illness, poverty, and high drama in Sweden. She and her mother literally got out one week before they were due to be hauled off to a concentration camp. The book, Flight and Metamorphosis: An Illustrated Bibliography is by Aris Fioretos and was translated by Tomas Tranaeus. I don't exactly know who did what, but F & M is somewhat of a mess on a sentence by sentence level: it might take you, as it has taken me, several attempts to understand the English of any one paragraph, but it's fascinating nonetheless. The basics of Sachs' story are terrifying and banal in a familiar, twentieth century way. She was a nomad, she was half-mad (when she heard German speech she grew afraid, even though it was her own language) Celan was her friend and the two bonded out of a mutual paranoia, but it was she who won the Nobel Prize (1966), another of those writers that surprisingly one has never heard of, so the Nobel people are charlatans—and years later one realizes that one wasn't savvy as one had thought. I kept thinking, 1955—the year of Eleanor Rigby, and she was sort of the Eleanor Rigby of poetry!
***
Kevin Killian, one of the original "New Narrative" writers, lives in San Francisco with his wife, the writer Dodie Bellamy.  His most recent book is Tagged: Variations on a Theme (GR/TR), introduction by Rob Halpern, a selection of Killian's color photographs of writers, artists, poets, musicians, filmmakers, students, all guys, most of them naked or nearly so, an investigation of masculinity and its play of overdetermined signs.
Tags: Kevin Killian, reading list, summer reads