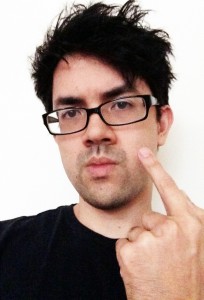 Summer reading recommendations from Michael Seidlinger as part of this year's Summer Reads.
***
Young God by Katherine Faw Morris (May 7th)
I'll start with one that really caught me off-guard. This was one of the books that I read front to back in one sitting; it's not impossible given how the majority of it consists of taut, stripped down, really gritty and dark prose. Quite a few chapters are a single page long; for a few, they're a paragraph, a single sentence on the page. The most interesting aspect of the book is how different it is, how much it reads like something you'd expect from an indie publisher. This is a good thing—it's off-putting, dark, and completely alien compared to the other titles sharing the same shelf space at the nearby bookstore chain. Young God is prepped to leave a mark, and I really hope it does. It surely did for me.
Backup Singers by Sommer Browning (June 3rd)
Sommer Browning's latest book of poetry has quickly risen to the top of my must-read pile. Via her twitter presence as well as the various poems/excerpts I've read online, Browning's proved to be one of the funniest, most clever and honest poets rocking the indie scene right now. This is a book you'll want to read while lounging with some liquor on a lazy Saturday afternoon.
The Silent History by Matthew Derby, Eli Horowitz, and Kevin Moffett (June 10th)
I still remember when this came out on smartphones as a sort of alternate-reality storytelling experience. The basic gist is about an epidemic spreading among children wherein they do not speak and do not respond to language. It's similar to Ben Marcus's The Flame Alphabet yet different enough to be its own memorable piece. I didn't have a smartphone at the time and I wasn't living in a city participating in the experience (something about using your smartphone in flagged areas to receive storytelling fragments) so I felt left out. I hoped that it would be compiled into a book. Sure enough: Boom, it's happening this June.
Nobody is Ever Missing by Catherine Lacey (July 8th)
Give me a book that delves into existential crisis any day. I don't know why I'm so enamored by writing that doesn't stray away from the big questions but I believe it's because it's stuff that we think about a lot. Questions like—what might have been? What am I doing with my life? And is it too late to adjust/change things? Lacey's novel looks to be an important work that serves a unique take on the crises that ultimately outline adulthood.
Forest of Fortune by Jim Ruland (July 31st)
The characters in Jim Ruland's latest consist of an alcoholic, an epileptic, and a gambling addict haunting and being haunted by their activities in the rundown, decrepit Thunderclap Casino. There's something otherworldly about the book that has me intrigued and I'm a sucker for a well-written book about strife, especially gambling. Based on what I've read so far, this is going to be one that you won't want to miss.
Colorless Tsukuru Tazaki and His Years of Pilgrimage by Haruki Murakami (August 12th)
New Haruki Murakami in time for the end of the summer. Yup. I'll take it with whiskey on the rocks and a cigar, thank you.
Tags: michael seidlinger, summer reads