michael seidlinger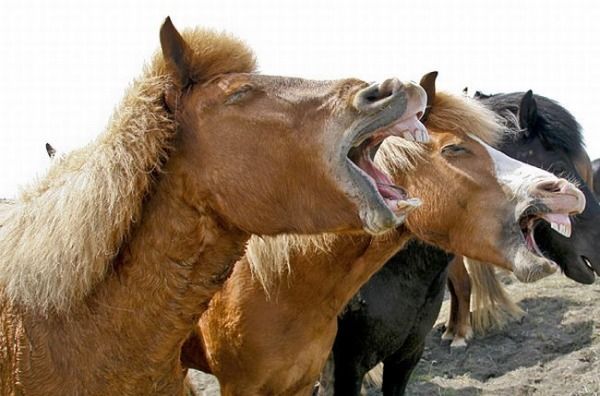 Our people do other things (or "thangs," which is the way I recommend saying that word), and here are some of them. Feel free to support Htmlgiant in new, exciting ways by engaging our contributors outside of this domain. All of their shit is hot, and you should love them as I do.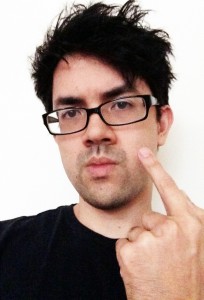 Summer reading recommendations from Michael Seidlinger as part of this year's Summer Reads.
***
Young God by Katherine Faw Morris (May 7th)
I'll start with one that really caught me off-guard. This was one of the books that I read front to back in one sitting; it's not impossible given how the majority of it consists of taut, stripped down, really gritty and dark prose. Quite a few chapters are a single page long; for a few, they're a paragraph, a single sentence on the page. The most interesting aspect of the book is how different it is, how much it reads like something you'd expect from an indie publisher. This is a good thing—it's off-putting, dark, and completely alien compared to the other titles sharing the same shelf space at the nearby bookstore chain. Young God is prepped to leave a mark, and I really hope it does. It surely did for me.
Backup Singers by Sommer Browning (June 3rd)
Sommer Browning's latest book of poetry has quickly risen to the top of my must-read pile. Via her twitter presence as well as the various poems/excerpts I've read online, Browning's proved to be one of the funniest, most clever and honest poets rocking the indie scene right now. This is a book you'll want to read while lounging with some liquor on a lazy Saturday afternoon.
The Silent History by Matthew Derby, Eli Horowitz, and Kevin Moffett (June 10th)
I still remember when this came out on smartphones as a sort of alternate-reality storytelling experience. The basic gist is about an epidemic spreading among children wherein they do not speak and do not respond to language. It's similar to Ben Marcus's The Flame Alphabet yet different enough to be its own memorable piece. I didn't have a smartphone at the time and I wasn't living in a city participating in the experience (something about using your smartphone in flagged areas to receive storytelling fragments) so I felt left out. I hoped that it would be compiled into a book. Sure enough: Boom, it's happening this June.
Nobody is Ever Missing by Catherine Lacey (July 8th)
Give me a book that delves into existential crisis any day. I don't know why I'm so enamored by writing that doesn't stray away from the big questions but I believe it's because it's stuff that we think about a lot. Questions like—what might have been? What am I doing with my life? And is it too late to adjust/change things? Lacey's novel looks to be an important work that serves a unique take on the crises that ultimately outline adulthood.
Forest of Fortune by Jim Ruland (July 31st)
The characters in Jim Ruland's latest consist of an alcoholic, an epileptic, and a gambling addict haunting and being haunted by their activities in the rundown, decrepit Thunderclap Casino. There's something otherworldly about the book that has me intrigued and I'm a sucker for a well-written book about strife, especially gambling. Based on what I've read so far, this is going to be one that you won't want to miss.
Colorless Tsukuru Tazaki and His Years of Pilgrimage by Haruki Murakami (August 12th)
New Haruki Murakami in time for the end of the summer. Yup. I'll take it with whiskey on the rocks and a cigar, thank you.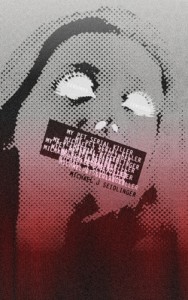 My Pet Serial Killer
by Michael Seidlinger
Enigmatic Ink, 2013
312 pages / $13.99  Buy from Amazon
Some people raise cats and dogs. Claire, the protagonist of Michael Seidlinger's My Pet Serial Killer, raises serial killers. Caged within the pages of the book is the 'Gentlemen Killer,' his gallery of helpless women, and a whole panoply of cultural idiosyncrasies that seem strangely alien when viewed through the cool detachment of Claire. Claire is an experienced collector who dissects social rituals with the vivifying apathy of a biologist. I've read a lot of serial killer books in the past two years, most trying to differentiate themselves by latching onto a more unusual gimmick. My Pet Serial Killer distinguishes itself with a unique foray into the world of mass murderers that's best encapsulated by Claire's proposition to the Gentlemen Killer: "I support you financially. I give you a place to hide. I make sure you are never under suspicion of being what you really are, a cold-blooded psychotic killer (so hot), and, in return, you clue me into your process. You become mine."
The prose flows in a conversational rhythm and her tone remains relatively level throughout, despite the fact that she is describing horrific scenes of murder. The macabre episodes are lent an especially disturbing tone because of the way Claire chastises her pet for not carrying out the murders in an optimal way. She treats him like a puppy gone awry and complains about him like an unruly boyfriend: "He doesn't want instruction but, as master, I feel like I need to show him how it's supposed to be done. He's too lenient on method and MO. No wonder we find ourselves needing to find patsies covering our tracks every few girls."
Interspersed within the narrative are italicized segments that are described as "optional" but provide deeper insight into the issues at stake and break apart traditional relationships. Targeted are friendships, classmates, strangers at parties, lovers, master and pet, and even reader and author. Claire refuses to reveal her name to Victor, AKA the Gentlemen Killer, who is a suave and dashing man that can woo almost any woman into bed. She's less impressed by him, especially after her initial exhilaration dies down: "I'm quickly discovering he's not much of a talker after he's exhausted all introductions and quick casual lines. Everything's practiced until he's out of memorized and rehearsed material. He's awkward at his most pure, and he's incapable of matching my gaze when I'm still there looking for more… So I'm the one that has to tell him what to do. I'm telling him to go into his room."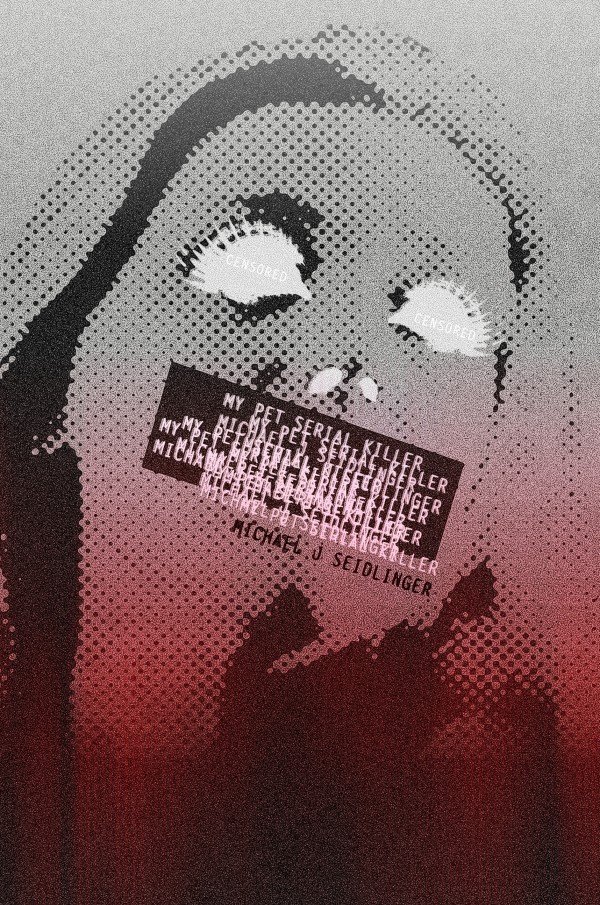 Michael Seidlinger is giving away 5 copies of MY PET SERIAL KILLER, which is out today. Comment to enter, check back in a week to see if you won, you know the drill:
If any serial killer could "be yours", who would it be?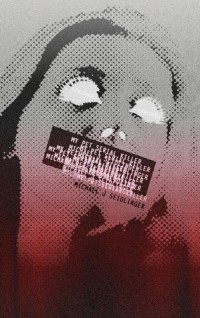 My Pet Serial Killer
by Michael Seidlinger
Enigmatic Ink, 2013
316 pages / $13.99 buy from Amazon
Rating: 8.8
My Pet Serial Killer is an honest look at relationships. Yes it may be surprising that it took a main character that disembowels unsuspecting women to explore the power dynamic that exists between any two people in a relationship. That's just how Seidlinger operates. Seidlinger is the sickest of the fucks. Few can compare. What's doubly refreshing, though, is exactly what is left in and out of the book. Occasional gory details make their way through the passages (how a person tastes like cinnamon, etc.) but the main focus is the relationship between the killer (Victor) and the observer (Claire). READ MORE >