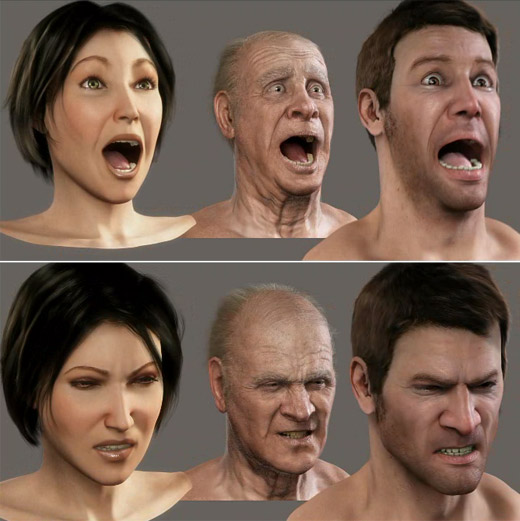 As many of you have probably seen already, Gawker posted an e-mail that the writer—I mean, she's got this really sweet blue website and a whole mess of books with silly names, so she must be a writer—Janette Turner Hospital sent to her former MFA program at the University of South Carolina.
If you haven't read yet, click through before you go any farther. It's great. It's astonishing. It deserves a blurb from Nicole Krauss. It's one of the most obnoxious pieces of writing I've ever seen. In the e-mail, Turner essentially tells the students of South Carolina to carpool (because, I mean, who south of New Jersey has their own car? Am I right?) to NYC immediately (because, I mean, everywhere's close to New York City, it's the center of the literary world, and centers, and radii, and you understand—) so that they can see all of these mindblowing writers do these mindblowing things in mindblowing places like the Upper West Side (Upper Manhattan! she's got jokes!) and Central Park (where people jog! really, this time it's not even a joke!). Oh, and in case you didn't know, Columbia students take advantage of all of these things, multiple times a week, and their brains feed on this hive mind of authorial brilliance like parasites. No kidding, multiple times a week. Oh, and the Columbia MFA? Pretty much the greatest thing since Raymond Carver (sample triumph: "Students take workshops and literature courses in equal measure." NO THEY DO NOT.).
There are a few questions that come out of reading this golden nugget of the epistolary form, almost all beginning with the word why. Why is she sending this to a bunch of people trying to write in South Carolina? Why is she acting like she's the first outsider to ever set foot in the creative Mecca of New York, the first to discover all these great places that are beyond second nature to thousands and thousands of people already? Why is she so condescending and conceited? Is it because she's been reviewed in the New York Times? Is she trying to provoke anything here other than jealousy, or trying to do anything aside from boosting herself up in the minds of people who probably had never heard of her and didn't much care either way? Why doesn't she mention the fact that Columbia costs an obscene amount to attend? As a professional writer, can't she come up with better similes than, "At both places the crackle of intellectual energy in the air is almost visible, like blue fire," and, "Agents and editors hover like major-league recruiters at college championships"?
This post is partly to spark some discussion of these questions, and partly a way to express my own puzzlement, and to draw together her outburst with one that I experienced last year, from another writer who seems to value Pulitzers in fiction overmuch (read William Gass' "Pulitzer: The Peoples' Prize" if you don't catch this barb).
I'm an undergraduate at Duke University. Despite being the college of Reynolds Price and William Styron, and having a decent history of people, not to mention a current community in the Triangle area, who genuinely care about writing, and are really, really good at it, we don't have a creative writing focus or minor—definitely no major. As the best substitute, I'm an English major working on a creative writing distinction thesis, which is the school's throwing the dog a stick. In my pursuit of what Duke more or less treats as a hobby, I've taken many of the creative writing classes offered, mostly in fiction, one in poetry, and last year I took a course with Oscar Hijuelos.
In case you weren't aware—and let me tell you, Professor Hijuelos would be a little pissed-off to hear you weren't—Oscar won the Pulitzer for fiction in 1990 (only twenty years ago!) for The Mambo Kings Play Songs of Love. Assigned the book in another English class, I got about halfway through before I gave up: though Hijuelos is a pretty stylist, characterized by a pleasant sort of loping, flamenco prose, there's only so many pages of gratuitous anal sex and twilit self-pity you can take before it overwhelms the story of poor Cuban musicians. Still, I took his class in the spring semester of my junior year, called "Works in Progress," because, dammit, the guy won a Pulitzer, and I've always got something in progress, whether it's working or not.
Hijuelos did not teach. He just didn't. He'd tell us to make our writing "breathe" more, and then he'd compliment everyone equally, as long as you turned in pages when you were supposed to. I won't get into it, we've all had bad classes. Moving on. End of the semester, I got an A-. Nice. I e-mailed him, curious to see why that was my grade—he'd provided zero feedback on the final packet I'd turned in, and, having missed class toward the end of the semester due to a family emergency, I wanted to make sure there wasn't anything more I could do, or anything I hadn't completed, or whether he wanted me to rewrite my submissions from earlier in the semester instead of just submitting them again (I hadn't, because of the absence)—and this was the response he sent me.
The reason I did not suggest rewrites is because the kind of rewriting your work needs would take weeks, not days, and a whole revamping in terms of technique and choices:I don't know who has been whispering in your ear that you are a young Nabokov, but, at this point, a little humility on your part would go a long way towards your future development as a writer, if that's what you are interested in: so, if I were you, I would definitely be delighted with an A- — I know I would have at your age studying with a writer of my experience; and, by the way, I'm sorry you were going through so much with family issues etc., but my grade took that into consideration, if anything– and worked to your benefit.
"A writer of my experience" was the clincher. I knew I needed work, that wasn't even a question, and God knows I had never claimed to be a Nabokov, young, old, dead, drunk, of any variety; but why he felt the need to build himself up in an e-mail to a kid who was just asking about his grade in an academic class, I couldn't understand. It was a level of hubris, and/or complete lack of self-esteem, that scared me severely.
Fortunately, most writers I've met have been gracious, kind, modest, and a million other things I'd love to elaborate on. I worked in New York this summer, for the magazine A Public Space, and couldn't have had a better experience. I went to some of those readings Turner's bragging about, and they were fun, for sure.
But then there's these two instances, and I know many more that plenty of people can describe in detail, along with how hurt/angry/astonished they made them feel, and I wonder if it's just symptoms of humanity that are present in any sort of trade or practice, or if it has somehow to do with the structure of the writing community in contemporary society—one that, from my young vantage point, I see as mostly laudable; I though Lincoln Michel's response to Batuman's critique of the MFA was far better than its source material—and if so, how can it be weeded out? Is there a panacea? Or as long as we've got human ego, are we doomed to missives like these?
– Kevin Lincoln is a senior at Duke University and lives in Durham, NC. Follow him on Twitter (http://twitter.com/KTLincoln), e-mail him at kevin.t.lincoln@gmail.com.

Tags: ego, Nicole Krauss, Oscar Hijuelos