Jimmy Chen
Haut or not: A Triad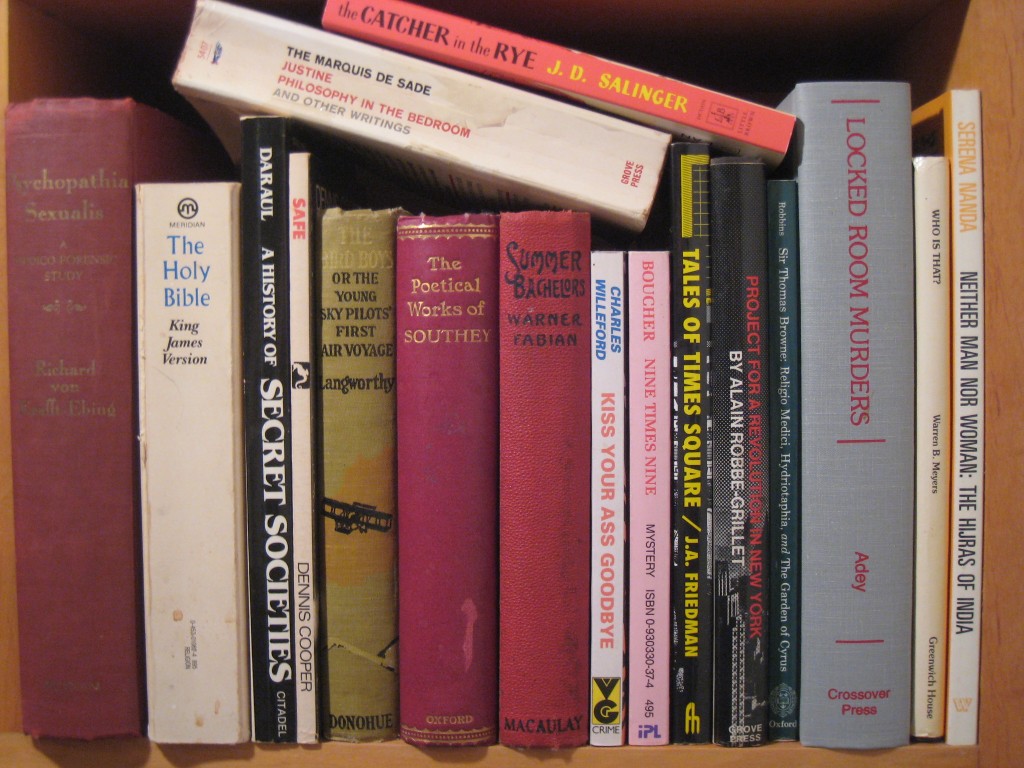 Alan Horn
Alan Horn apparently really wanted us to read the spines, as he included a very high-resolution pic accompanying the 'regular' pic. A lot a blood and sex if you ask me (and I'm not talking about the Bible): Psychopathia Sexualis: An [unclear] Forensic Study, Locked Room Murders, Philosophy in the Bedroom, A History of Secret Societies etc. I feel like I'm looking at Jack the Ripper's bookshelf. 'Summer Bachelors,' 'What is that?' and 'Kiss your ass goodbye,' none of which I know anything about, are amazing titles. This is probably the most interesting bookshelf we've seen. I've been criticized often for relying too much on penis jokes, so let me just say that Neither Man Nor Woman: The Hijras of India sounds like a castrati — I mean, captivating read.
Rating: [fucking] Haut
—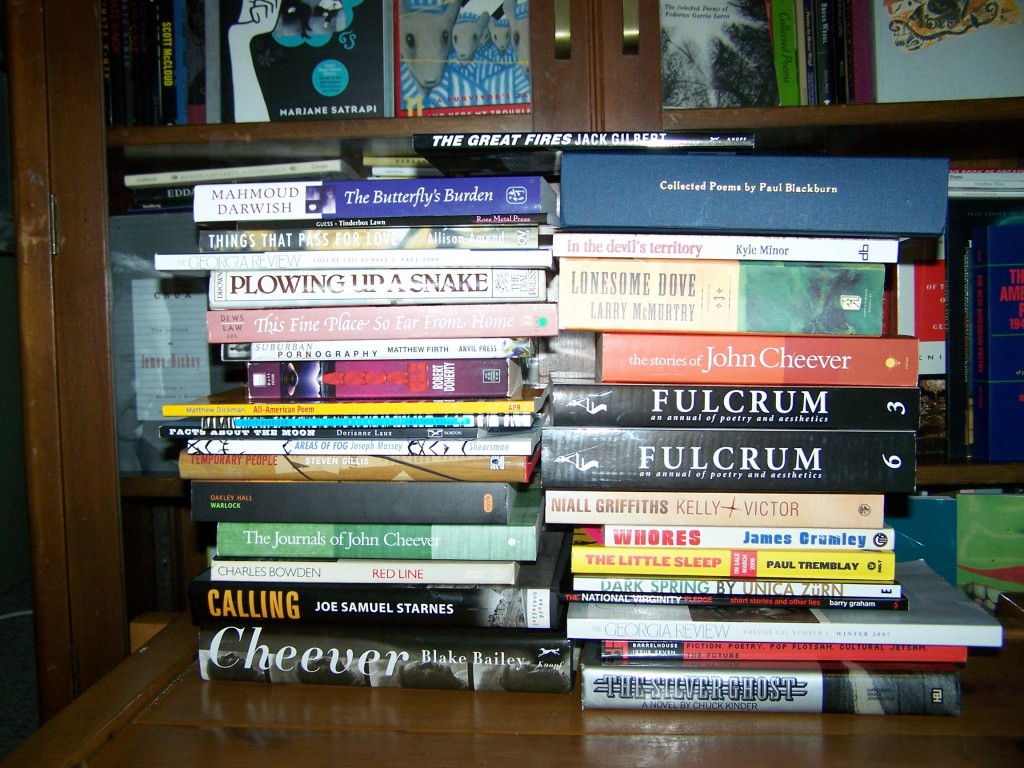 Rusty Barnes
Glad to see the Night Train editors so involved with this venture. Rather sexual bunch this edition: Whores, Suburban Pornography — I can't help but think The Butterfly's Burden is about the vulva. As for Plowing up a snake, again, I promised no penis jokes. Great to see Barry Graham's The National Virginity Pledge also. Fulcrum looks interesting though somewhat laborious (what was so bad about issues 4 and 5?) One wonders if the politically provocative Maus and Persopolis are on showcase for conversational fodder at wine parties w/ liberals though. John Cheever is still the big man in town here, so the world is in order.
Rating: [Barely] Haut
—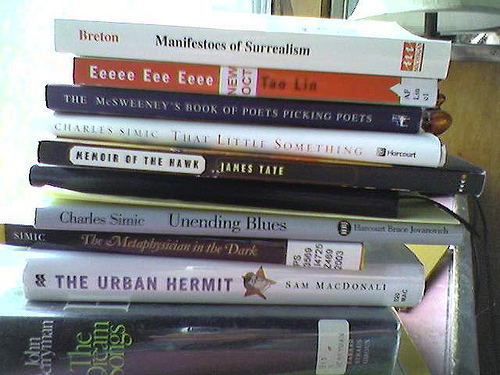 Peter Berghoef
Imagine you just had a one-night-stand with Peter; you wake up and this is the first thing you see. You quickly go to the bathroom and spit out hairs. Last night Peter whispered in your ear "I got That Little Something for you" and you said "It's impolite to talk about your dick." (God damn it I couldn't help it.) You know you've made it when the State buys your books for their libraries — good job Tao. Manifestoes of Surrealism sounds annoying. The kids of today should defend themselves against the '30s. Hey, is a manifesting toe from a shoe surrealism? Unfortunately so.
Rating: Not.
Tags: Alan Horn, peter berghoef, rusty barnes
40 Comments