August 26th, 2010 / 12:01 pm
Music
Lily Hoang
Schumann's Träumerei
Robert Schumann said: People compose for many reasons: to become immortal; because the pianoforte happens to be open; because they want to become a millionaire; because of the praise of friends; because they have looked into a pair of beautiful eyes; for no reason whatsoever.
Vladimir Horowitz said: I am a general. My soldiers are the keys and I have to command them.
Below is the sheet music for Träumerei. This is what these pianists see. The notes are the same. The music is the same, and yet, the permutations in these pianists' translations alter the shape of the music, its development, the song is changed in such a fundamental way it becomes barely recognizable. And so I ask: What is composition and what is translation and is there really any difference? Also: What of Schumann's intention in composing this piece? What's lost and what's gained?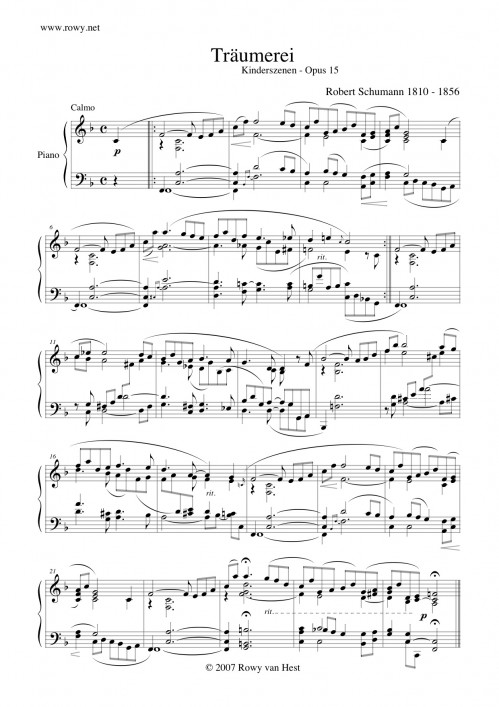 31 Comments