November 17th, 2008 / 11:33 am
Presses
Shane Jones
Free Novel? Yes, Free Novel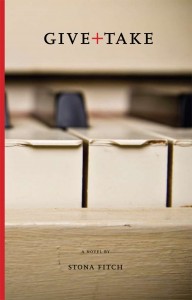 I'm not sure I've ever seen this done before, but Concord Free Press is giving away their entire first printing – 1500 copies – of their novel Give and Take by Stona Fitch. 
Currently, there are less than 100 copies left.
The editors encourage people who request the novel to make a donation to a charity or person in need. 
I've seen free e-books, but a free printed novel, no shipping, no cost, is an interesting idea. Is there some kind of catch? There doesn't appear so.
Request your copy here.
Tags: Concord Free Press, Stona Fitch
10 Comments