November 12th, 2008 / 2:47 pm
Presses
Matthew Simmons
Give a writer some of your money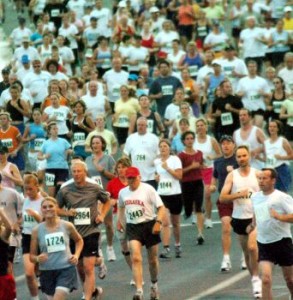 Dzanc Books is sponsoring a Write-A-Thon. They need a little money.
Hey, you have a little money. A little, right? $5, maybe? You should sponsor one of the PARTICIPANTS of the DZANC WRITE-A-THON so that they can continue to publish Peter Markus and Yannick Murphy and Roy Kesey and Kyle Minor and Allison Amend.
And more Peter Markus is coming. And Dawn Raffel. And Robert Lopez. And Terese Svoboda. And Suzanne Burns.
Do it for Steve Gillis. Do it for Dan Wickett. Those guys love books and they take fiction seriously. And they do right by a bunch of really good writers.
You love those people. You know you do.
Hell, you all love Peter Markus. If you didn't love Peter Markus, you wouldn't be reading HTMLGiant. Do it for him. Sponsor him. He's a participant.
Or Kim Chinquee. Sponsor her. She's a machine. She's a freakin' short-short fiction machine.
Or Matt Bell! Everybody loves Matt Bell! He wrote that great essay about Leisure Suit Larry in the Land of the Lounge Lizards for Hobart. Remember when you read that? And it made you laugh?
Or Jim Ruland! He had a great essay about the movie Repo Man in The Believer a while back. You loved that essay!
Tags: dzanc books, Giving, Peter Markus
4 Comments