October 27th, 2008 / 9:42 am
Presses
Shane Jones
ML Press Adds More Authors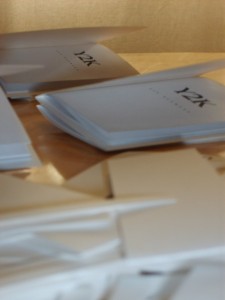 Announced last Friday, ML Press has quickly expanded their catalog from their opening line-up of: Ken Baumann (chap pictured), Jimmy Chen, and Shane Jones, to Nick Antosca, Brandi Wells, and Blake Butler.
From editor and publisher J.A Tyler on the first three chaps released, "we've sold nearly a third of each title, & as ml press will do only one run of each, place your orders soon."
The chapbooks are single works and cost a economy friendly two dollars including shipping.
Browse and buy here.
Tags: ML Press