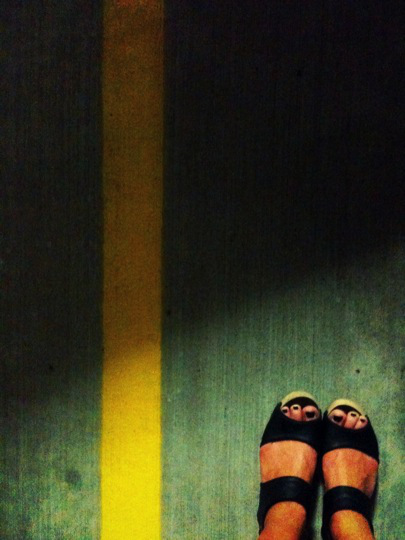 "He saw her standing near the creek, near the road, near the stoplight. A stoplight looks bright red when your eyes haven't seen sun for months. A stoplight looks like your best friend when the wind hovers low and the night springs up like some old widow slashing wounds throughout your flesh. You wait for some quickness, some instance of recognition, and nothing comes. Nothing."
***
1) POOR ME I HATE ME PUNISH ME COME TO MY FUNERAL (PMIHMPMCTMF) is a collaboration of poems and images brilliantly paired by Grant Maierhofer and the artist Kil. Hard copies are available through EDEN CHAPBOOKS. Or you can check it all out on-line here.
2) These poems were (and are) a revelation for me. The only comparison that comes to mind is that I experienced something similar when, many years ago, I first encountered the prose poems of Max Jacob and Jean Follain in a 3-poet book titled "Dreaming The Miracle." Maierhofer's poems here in PMIHMPMCTMF glow wisely in the way Follian's do. They also have, like Follain's best efforts, a kind of sacred Sepia feel. They are, in short, quite wonderful.
3)) I'm all for religious bashing and I'm often guilty of being crude (badly crude) about it. Maierhofer though is extremely effective, wise, restrained and kind of off-handed about it. But, it's sledgehammer wise and sledgehammer off-handed: "A perfect world if not for churches. If not for those hulking black tombs of bright leech voices and hot wine flowing through empty tongues, if not for the skulls perched on every wall to inform us of our constant preying malady." And, wonderfully, Maierhofer's poems, individually and collectively attain a spiritual dimension: something to meditate over and over on.
4) One of the wonderful effects that Maierhofer achieves, repeatedly, in these poems is that of a simultaneous thrusting or atmosphere of something and it's exact opposite caught in a moment that seems to cross over and through itself like poles crossing, chromosomes in a cell. By this I mean twilight moments like "A clock strikes END at the beginning"  or how a sentence that ends with "smile" gives way to the next sentence beginning "She winces." The collection is filled with things (elements/effects) rising and falling at the same time. Things being dark and yet glowing.
5) In an introductory note Maierhofer mentions "I'd been reading a great deal of David Foster Wallace" and how in Foster Wallace's work the title phrase of this collection is used to "emphasize a type of suicidal personality that's conflicted…about whether or not…to die." The poems of PMIHMPMCTMF are bleak. But they are hopeful. They seem to emanate from someone (or some "being," some "entity") who understands that there is no hope. But who believes in Art, Beauty, Truth also.
***
It's an extremely beautiful and wise collection: poems that worked a kind of magic on me (heart and soul) that I haven't experienced in a very long. I will return to them again and again.
***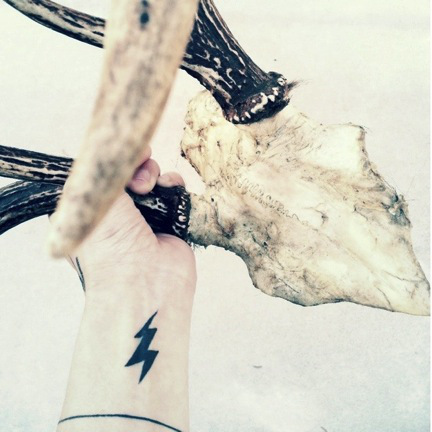 "A clock strikes END at the beginning of her day and she watches the sky part its pesky and unfortunate smile. She winces, walking out to the heat of the sand and the skull shows itself then, stabbing softly into her foot as its hoisted above her head into the light, sand falling down to her eyes and an entire life passing before here, the animal's life, the animal's dreams, and a world in which blood did not exist."
Tags: 5 Points, Grant Maierhofer, Kil